Brightcove Digital and Consulting Services offers start-to-finish consulting, strategy, design and development services to bring your vision to reality in the shortest time possible.
In my nine years at Showtime, I've worked with countless companies on implementing solutions for Showtime. Brightcove has hands-down been the best vendor I've worked with during that time.

Alex Ciepley
Sr. Director of Online Production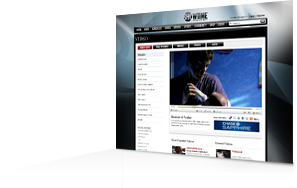 Why the Brightcove Digital and Consulting team?
Our team consists of experts in developing digital solutions that can help you revolutionize the way you deliver video experiences to your users.
We have successfully delivered hundreds of projects for our Global set of clients
We are tightly coupled with our products and newest technologies
We can help you take full advantage of new Brightcove functionality like our mobile SDKs , Analytics package and Advertising plug-ins
We allow you to focus your in-house resources on areas where they are the experts
We can help you deliver video experiences that give your customers the best quality, reliability, innovation and customer experiences
Key Benefits
Refine your key strategies and tactics
Leverage our experience and frameworks
Decrease your time-to-market
Accelerate your ROI with rapid deployment
Differentiate your offering from the competition
Typical Engagements
Advisory & Client Services

Player publishing best practices
Advertising and Monetization best practices
Video encoding best practices

Development

Custom site development
Custom player development
Video Cloud development and integration
YourBrandTV development
TV Everywhere (TVE)
Authenticated Video
Catch-Up TV and Video on Demand (VOD) experiences
Live Streaming experiences
iOS app development
Android app development
Xbox app development
Connected/Smart TV app development
UX Design
Responsive Design
Localization and Globalization

Integration

System Integration
Reporting and Analytics integration
Ad Server integration
Social Media Integration (YouTube, Twitter, Facebook)
YouTube cross-publishing
FreeWheel integration
DFP integration
CDN integration
CMS integration
3rd party technology integration
Zencoder
Brightcove Once

Migration and Re-encoding

On-going Ingestion
UGC/EGC Upload Tools
Custom UGC campaigns

Customer Success

Publisher On-boarding Package (POP)
Health Checks
Client Process and Configuration Evaluations
Benchmarking
Digital Media Publishing Best Practices
Contact
Contact your Account Executive or use this form to inquire.