Video is often touted as the most powerful marketing tool out there. We agree. There's no other medium that lets you communicate as quickly, efficiently and personally. Have you considered what video might do for your sales process?
I've been working with the Brightcove sales team to start including video in our daily email communications with customers. No one wants to read another long email and, truth be told, we don't like writing them either! A simple quick video can make responding to questions and sharing ideas quicker for the sender and much more interesting for the recipient.
The first step was to overcome the idea that video has to be complicated, expensive, difficult or fancy. There is a place for various levels of production value. Thanks to video outlets like Facebook Live, YouTube and Vine, the "raw, no-edit" approach has become acceptable within the context of a one-to-one conversation. With a few basics, you can avoid the shaky home-video look but still keep the process fast and lightweight - perfect for quick email communications.
Want to send videos from your sales team too? Copy our process:
Shoot the video on your mobile device. We recommended you use an inexpensive lavalier mic. Good audio makes all the difference.
Find a good location, not too noisy, maybe with a little motion in the background -- nothing too distracting, though. Perhaps some water behind you, a cool building, cars driving in the distance, or even something as simple as a tree or a flag waving in the wind.
You can help yourself with a simple tripod to stabilize your shot. Something like this Gorillapod Hybrid Tripod combined with a mobile phone tripod mount lets you attach it to almost anything and gets a stable, level shot in seconds.
Keep your message short and personal. Write a basic outline, but don't over-script it or you'll sound artificial. Imagine you're leaving a voicemail, it doesn't have to be perfect, it just has to be you.
Before you step off of the set, take a quick picture of yourself that you can use as a cover image for the video. This is an oft forgotten step, but will make your video production process much smoother.
Upload your video to Video Cloud, directly from your phone while you walk back to your desk.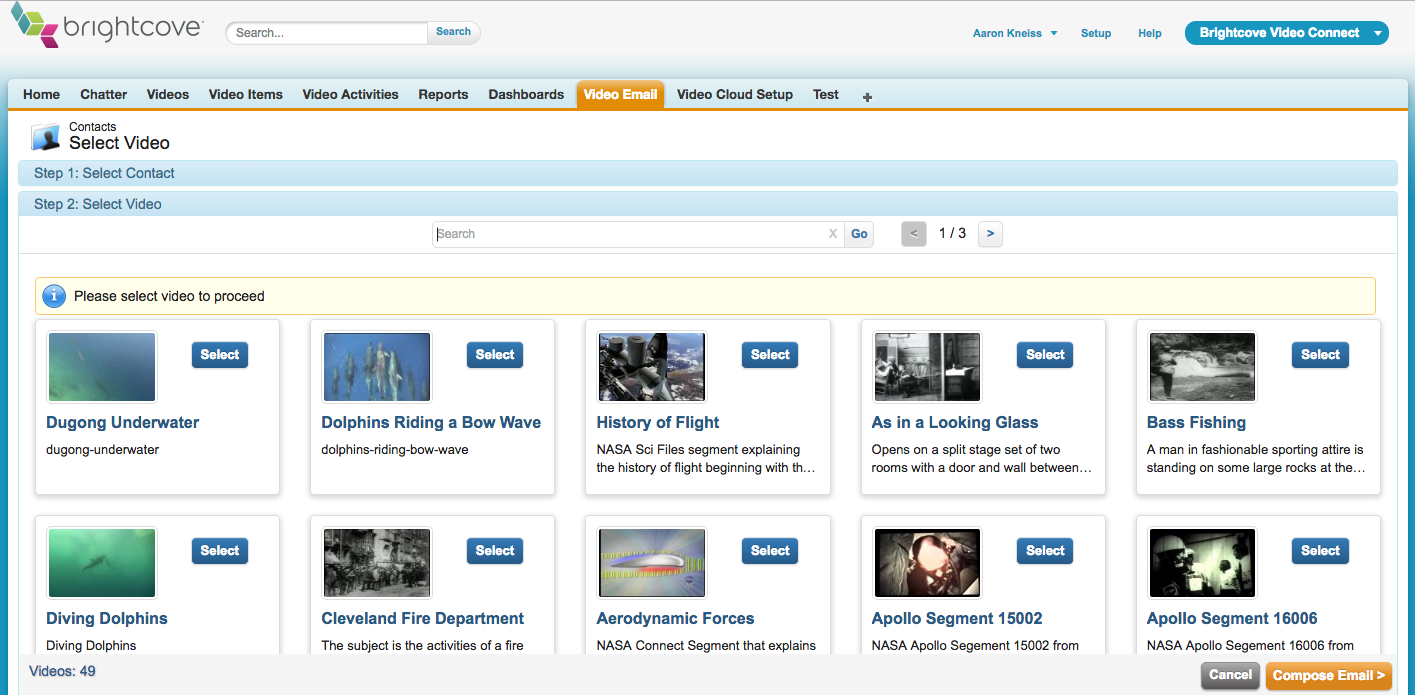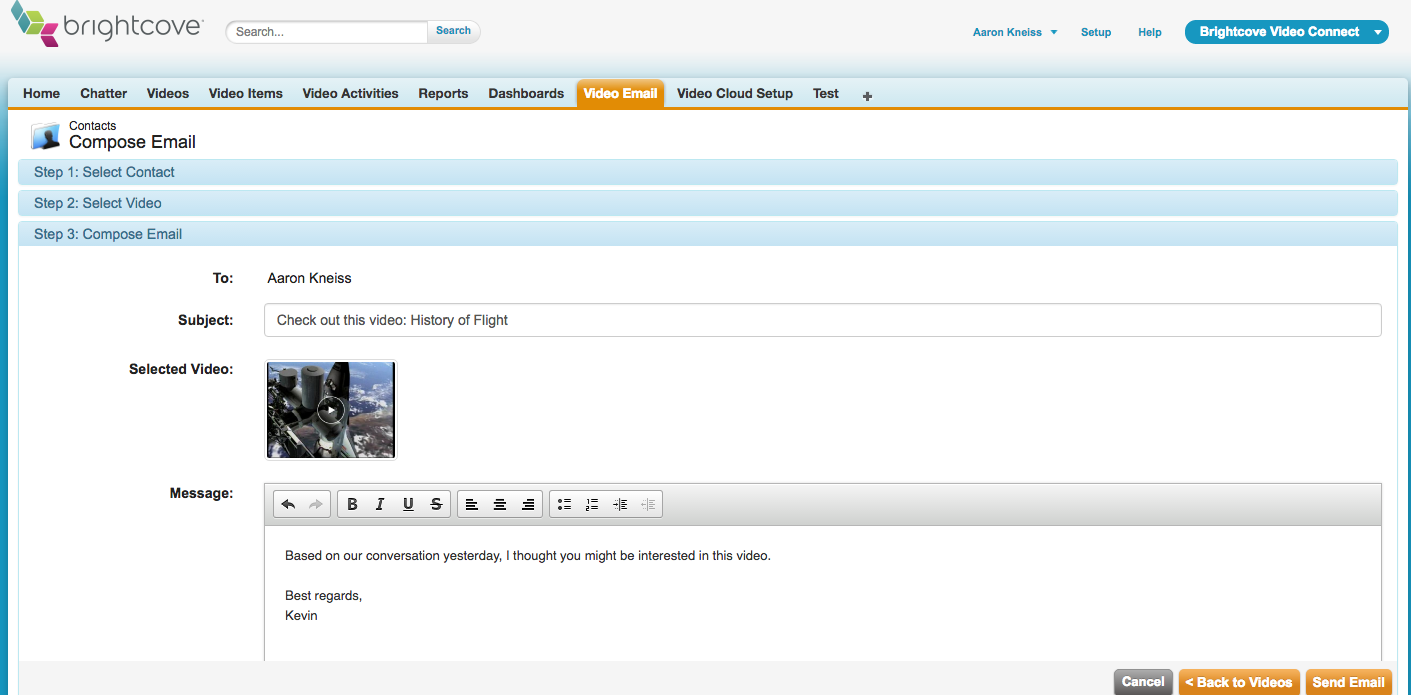 At this point, Brightcove takes over and makes your life easy. Our new Salesforce app allows you to send Video Cloud videos (like the one you just uploaded) in an email right from within Salesforce. Combined with Brightcove Audience, you can then track how much of the video each individual recipient has watched as an activity within their record in Salesforce. This data then guides your sales team on when to follow up, what topics to focus on based on the recipients viewing habits and which individual within a customer's organization might be most engaged and thus your best target to follow up with. It's the perfect suite of tools to begin using video in your sales process.