CUSTOMERS /

HUGO BOSS
Fashion's New Dimension
HUGO BOSS® Earns More than 70,000 Live Views During 3-D Video Fashion Show Supported by Brightcove Video Cloud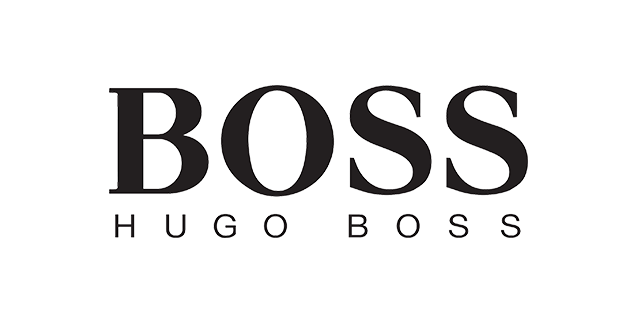 The HUGO BOSS Group is one of the world market leaders in the premium and luxury segment of the apparel market. The fashion house was named after its founder Hugo Boss, who started his clothing company in 1924 in Metzingen where the company is still based and employs a workforce of almost 12,000 people. The Group is one of the most profitable apparel manufacturers in the market and focuses on developing and marketing high-end women's and men's fashion and accessories. With products in 129 countries, the HUGO BOSS brand is globally available at more than 6,800 points of sale.
Situation
Intensive marketing activities enhance the worldwide recognition of HUGO BOSS and each of its brand images. The company places great emphasis on high profile, live events in the world's fashion capitals to generate positive brand conversations and position HUGO BOSS as an innovative leader in the fashion industry. As the company aimed to raise the bar on its Fall/Winter 2012 fashion show in Beijing, it looked to Brightcove for help executing a first-of-its-kind fashion show experience.
Solution
Brightcove Video Cloud
ROI
Same-source delivery across multiple platforms and devices
More than 70,000 live views; 75 percent on hugoboss.com and hugoboss.cn
Achieved and exceeded company goal to reach the most viewers in China
Experienced a nearly tenfold increase in video views on YouTube
Increased video views on Youku, China's biggest Web streaming video service, by 113 percent
Massively increased website traffic between April 16 - May 25
Increased media coverage impressions in multiple countries, including Germany, France, United Kingdom and Canada
Brightcove Attributes
Industry-leading, Simple, Professional
The Right Fit
HUGO BOSS selected the Brightcove Video Cloud online video platform after reviewing three solutions from competitors. Key factors in the decision-making process included professional quality, innovation and Brightcove's global presence. Specifically, Brightcove's headquarters in Boston, Mass. and an additional office in Germany meant the company would be able to provide knowledgeable customer support spanning two time zones.
A primary focus for HUGO BOSS is emotionalizing customers with online video content to drive sales. The company launched its first shoppable video content using Video Cloud for its Christmas 2012 campaign and saw great success. Using a customized Video Cloud player, customers were able to click directly on products floating through the video and were directed to the online store for checkout.
A New Dimension for Fashion Video
When the company devised a live, 3-D video experience for the BOSS Black Fall/Winter 2012 fashion show in Beijing on May 18, 2012, its creative team realized it would be the first-of-its-kind in the fashion world. As such, this innovative show would reinforce HUGO BOSS' reputation as an industry thought-leader if executed well. That reputation, though, would be contingent on the expertise and support of its video partner.
Preparation for the New Dimension Beijing show was extensive. HUGO BOSS created fully customized video players for cross-platform distribution on multiple devices and screens in order for all the online, mobile devices (including iPhone and iPad apps) and social content to be experienced live and in 3-D. Players included the option to switch between 2-D or 3-D viewing and allowed one-click social sharing options.
But equipment access in China was proving challenging, with just one set of 3-D cameras available in the entire country. "Working with Video Cloud was so easy in comparison. It didn't matter if we were doing a signal in 2-D or 3-D. We knew we could rely on Brightcove's expertise and support, and we knew we wouldn't have any issues there," a HUGO BOSS representative said.
HUGO BOSS began promoting the New Dimension Beijing show in stores and across its online properties advertising a free pair of HUGO BOSS 3-D glasses to brand fans who completed a simple order form. Within just three weeks, HUGO BOSS had completely sold out of 70,000 pairs of 3-D glasses.
Exceeding expectations in viewer interest, HUGO BOSS now faced the scale and demand challenge for executing a high-quality 3-D viewing experience across multiple platforms and without technical issues.
"Brightcove was truly an ideal partner for a venture like this," the HUGO BOSS representative said. "We knew Video Cloud was robust enough to handle the scalability and spikes in viewership and that it would all just work. We had every confidence." The New Dimension Beijing show in 3-D was one of the most successful online campaigns HUGO BOSS has executed to date. With more than 70,000 live views, the company achieved and exceeded its goal to increase the brand's reach in China, including a 113 percent increase in video views on Youku – China's largest web-streaming video service. In addition, HUGO BOSS experienced a nearly tenfold increase in video views on YouTube.