CUSTOMERS /

ENDEAVOUR DRINKS GROUP (EDG)
Personalized, Experiential Video Strategy Boosts Sales for Australia's #1 Beverage Retailer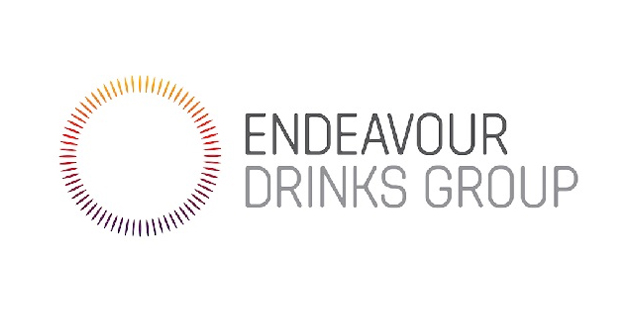 Interactive Video Drives 41% Viewers To Add To Cart At CheckOut
Endeavour Drinks Group (EDG), the beverage arm of Australia's Woolworths Group, serves almost 80% of the Australian drinks market, making it the country's number one beverage retailer. With a heavy focus on experiential marketing, EDG has managed to revitalize several of its business units, including Dan Murphy's, Cellarmasters, and Langton's, all through the use of Brightcove-powered video. The company rebuilt its entire digital strategy around video content, focusing on different, specific marketing objectives for each brand in 2016-17.
By providing both prospects and loyal customers immersive, engaging video experiences, EDG has succeeded in captivating audiences with entertaining content. The video-centric strategy has helped boost engagement so much that EDG's digital marketing team has already started to expand the use of video to other parts of the organization.
Discovery and Awareness Drive Customers In Their Journey To Purchase
When Johan Palsson took over EDG's Creative Services at the company's digital Hub, he had but one goal in mind: to distinguish the company's brands as trustworthy experts on all things beer, wine, and liquor. And he knew video was the perfect way to deliver this message.
"There's no better way to tell stories than using video," says Palsson, Head of Content and Creative Services. "Video helps establish us as a reliable place to come find information about drinks."
Palsson created an internal agency to provide best-practice marketing initiatives across all EDG brands. Part of the streamlining process included the implementation of Brightcove's Video Marketing Suite, giving Palsson and his group the necessary technology to deliver dynamic video content channeling the customer experience.
"Our whole concept is to have rich content that's focused on a different part of the funnel for each brand, depending on each brand's specific needs," says Palsson. "For some, it's about discovery and learning. For others, it's about engagement and conversion."
Using a combination of inspiring, personalized videos and traditional static content, Palsson developed a marketing strategy driven by the customer needs of each brand. Whether it's creating brand awareness, inciting interest, driving sales, or indulging loyal clientele, EDG's video campaigns guide customers through a brand-specific journey from discovery to purchase.
Palsson explains the logic: "Personalized, interactive video,I think, is a very powerful medium for the customer engagement process. It can ask you what you like to drink and what your taste preferences are. Then, a video can offer you three or four great choices based on your profile, along with an easy click-through option to buy them. That is quite a good experience."
One recent interactive video campaign connected viewers in real time with the brand, enabling participation in the video, driving product awareness and purchase. "We wanted to go beyond views," says Palsson. "When we added interactivity, we saw an increase in average view times, clicks on in-video products, and time on product awareness. That all translated to 41% viewers adding to the cart. And almost half of our in-video product clicks originated on mobile."
Brand-Specific Videos Attract Customers To Explore New Wines, Cocktails, and Spirits
Considering the company's many brands, EDG tailors its video messaging to each one of its individual brands and their respective audiences. Viewers engage with video content apropos to where they are in the customer journey, whether it's discovery, awareness, attraction, purchase, or retention.
Take Dan Murphy's. The brand pays homage to journalist-turned-sommelier Daniel Francis Murphy, owner of the original Dan Murphy's liquor store located at 282 Chapel Street in Melbourne. Today, that address is home to Dan Murphy's Cellar-3860), EDG's owned-and-operated retail space offering customers a wide variety of rare vintage labels. And because Mr. Murphy was so passionate about sharing his knowledge and discovery of wines, the namesake brand makes discovery and knowledge-sharing key elements of the company's DNA. And so EDG's digital team produces knowledge-based video content to (1) increase brand recognition and (2) attract potential customers—two important objectives marking the initial stages of discovery and awareness in the customer journey. People can browse the Liquor Library and Beer Discovery Series to learn trendy drink blends, wine pairings, and food recipes. The brand also sponsors a separate video on-demand channel, At the Cellar, which features episodes of lively conversation among Australia's biggest stars and international artists, all while showcasing Dan Murphy's exclusive collection of wine and spirits.
Meanwhile, EDG's Cellarmasters is more about discovery and less about engagement and conversion, enticing soon-to-be satisfied customers and moving them to buy. The subscription-based business offers exclusive labels in either six or twelve-pack packages, complete with direct shipping. The brand tends to attract those already proficient in the art of wine, so to better market Cellarmasters through video, EDG produces content with a storyteller's approach, bringing Australia's best winemakers to life. In this way, the brand caters more toward shoppers well in the middle stages of the buyer's journey, providing them with videos on wine shows and competitions, finalists, and profiles on cellarmasters.
And with Langton's, it's all about servicing the wine sophisticate in hopes of retaining him or her as a loyal customer. Through Langton's, a personal wine broker builds product-specific profiles based on one's unique palate, and even offers cellar storage. The upscale brand provides customers unparalleled white-glove service, and its video content follows suit, encouraging continued patronage by emphasizing its professional acumen, solid expertise, and progressive culture.
Brightcove Analytics Measure Video Impact on Brand Awareness and Conversion
Along with its convenient workflows and superior management system, Brightcove's platform gave Palsson an added solution that's since proven critical to EDG's video production process. The secret ingredient? Brightcove's Audience module, which has transformed Palsson's approach to creating sales-driving content. By allowing access to detailed viewership data throughout EDG's distinct distribution channels, Palsson has been able to configure more effective means of video messaging, thereby increasing brand awareness and conversion.
"Using Audience and Brightcove's analytics, we saw in our recent interactive campaign that we can really optimize the in-video product experience; videos shorter than 45 seconds engage better on certain channels, while those of 60 seconds and longer work better for influencers, blogs, and magazines. That drives higher performance, product awareness and sales in a more consistent manner," states Palsson.
Equally important, the boost in efficiency has helped EDG produce more video content than ever before. Since implementing the Brightcove platform, video assets have increased from two to three per quarter to about twelve every month, adding to EDG's improved SEO and customer engagement metrics. And these results have not gone unnoticed by the company's C-Suite. Based on the initial results, Palsson's digital marketing team has already secured a substantial budget boost for next year, a majority of which will be funneled toward producing up to 500 more cocktail videos.
"What Brightcove has allowed us to do is have a meaningful conversation about what video is, what it could be, and how we can use it to enhance our different brands," concludes Palsson.