CUSTOMERS /

CONDE NAST
Brightcove Helps Boost Condé Nast Japan's Ad Inventory by 200 Percent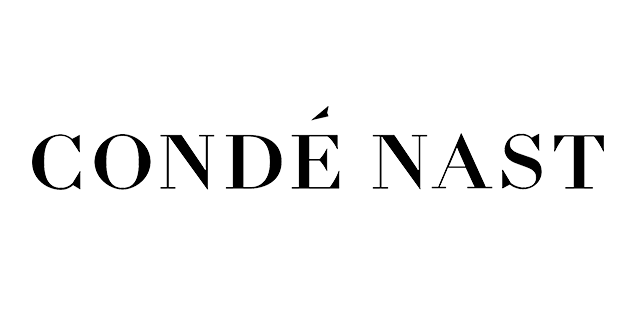 Video View Rates Jump to 60 Percent Using Brightcove's Video Cloud
Condé Nast Japan first entered the scene in 1999 with its debut title, Vogue Japan. Eighteen years later, the publishing giant now boasts five of the country's leading multimedia brands, including Vogue Japan, GQ Japan, WIRED Japan, Vogue Girl, and Vogue Wedding.
As part of Condé Nast's International portfolio, Condé Nast Japan has set the standard for influential, visually stunning content in both print and digital media. More recently, the company expanded beyond these two media business divisions to add video as its third pillar. It's the smallest division of the bunch, but it still maintains a strong and loyal audience, due to the leadership of its director, Kiyo Fujishiro.
In 2015, Fujishiro joined Condé Nast Japan with the mandate to help build the video business development group from the ground up. They began by identifying three key points of action essential to its growth and overall success. The first, and most critical focus, was to increase the amount of scalable video content across all Condé Nast Japan's media brands. The second was to use this content to expand reach and grow brand-loyal audiences. And the third was to create a consistent revenue stream to support this new video division. In order to execute on all three objectives, Condé Nast Japan chose Brightcove's Video Cloud platform.
In just two short months following the platform's implementation, the video division was able to supercharge production, boosting Condé Nast Japan's ad inventory by 200 percent. What's equally impressive is that the company's total video view rate has since increased from 40 to 60 percent, illustrating just how much more engaging the new content really is.
A Closer Look at Vogue and GQ
As two of Condé Nast Japan's biggest media brands, Vogue and GQ collectively reach tens of millions of viewers every day, whether it's through print or digital media.
As Japan's most popular destination for everything fashion, celebrity, beauty, and lifestyle content, Vogue is the company's most influential women's fashion brand. Every month, its website garners 38 million page views and attracts 2.6 million unique visitors.
Meanwhile, GQ reigns as the country's number one male fashion brand. Its website draws 23 million views and 1.6 million unique visitors per month. Compared to Vogue, GQ readers enjoy an even more diverse collection of content, focusing on cars, sports, entertainment, lifestyle, and fashion.
Despite these brands' popularity in the digital space, Condé Nast Japan discovered there was little to no video presence on either of their websites. The team mapped out a video strategy to build the new business as a thriving, revenue-generating division for the company.
Condé Nast Japan Builds Video Business From the Ground Up with an Eye on User Experience
Before starting, Condé Nast Japan identified three objectives necessary for the growth of its high-functioning video business: (1) increase the volume of video content for Vogue and GQ, (2) make these assets relevant and entertaining to audiences in order to build brand-loyal viewership, and (3) tie together both aspects—video content and attentive audiences—to prove the value of Condé Nast Japan's ad inventory to influential advertisers.
After identifying these core requirements, the team began the initial phase of video production, adding more video content to the Vogue and GQ websites. At this point, they realized the need for a dedicated video platform that could manage and distribute said content across the brands' digital properties. Initially, the team chose a local video platform but quickly realized its player provided a less than optimal viewing experience for Vogue and GQ audiences. Videos were slow to load, which did not help to build and maintain brand-loyal viewership. Therefore, the team had to find a new video platform that could deliver fast loading speeds, provide the tools for easy content management, and enhance the overall user experience.
That's when they discovered Brightcove's Video Cloud platform, complete with its broad functionality and rich partner ecosystem. Because Video Cloud enables various tech integrations, including integration with video personalization engine IRIS.TV, Condé Nast Japan knew it would be the perfect solution to increasing overall video traffic and audience engagement. Also, the platform provided Condé Nast Japan the opportunity to deliver exceptional viewing environments to its target audiences.
One of the platform's most critical features is its ability to play videos on any device at optimum quality, since a majority of Condé Nast Japan's traffic comes from mobile. Staff can simply upload content into Video Cloud, and the platform takes over from there. It converts that video content into different renditions optimized for playback across every possible device, regardless of resolution or connection speed. Fujishiro explains:
"Video content can be everywhere, not just on websites…. So, being able to distribute to as many platforms as possible is a very important asset, and Brightcove has that type of functionality."
Brightcove's Video Cloud Enables a More Focused Approach to Video Development
With Brightcove's platform handling video management and distribution, the video business development division found itself in need of a more refined video strategy. Of course, the first goal remained: expand the overall volume of video content for Vogue and GQ. However, the team didn't want to focus on each separate website; this time, they wanted to increase video across the brands' respective digital properties and boost brand visibility on every distribution platform. This would accomplish the group's second goal—to double down on audience engagement, satisfy brand-loyal viewers, and attract new followers all at the same time. With Vogue and GQ boasting highly active audiences on platforms like Facebook and LINE app, Condé Nast Japan could hone in on this attentive segment and distribute video to both brands' social channels, making it easier for fans to share and engage with video content.
"Our average website viewer is watching two to three videos per user at the moment," says Fujishiro. "But on social, it's more like four or five."
By transferring content management and distribution responsibilities over to the Brightcove platform, Condé Nast Japan's video team now has the freedom to focus on meeting these goals and creating a steady revenue stream to support its new video business initiatives.
Video Views Increase to 60 Percent, Ad Inventory Jumps by 200 Percent
Since Condé Nast Japan started using the Brightcove platform, the company has seen great success. In fact, staff report both Vogue and GQ have recorded an increase in video play rates, moving from 40 percent to 60 percent collectively. Taking advantage of the brands' growing viewership and increased engagement, the company has also decided to make more room for ads. Ad inventory for Vogue and GQ have expanded by 200 percent; by 2018, Condé Nast Japan plans to double that number.
More importantly, the Brightcove platform has helped Fujishiro and his team increase video content production since they no longer spend time on content management or manual distribution: "We can now put more focus on producing more content. We now create 30 episodes per month. Last year, it was 10 to 20."
Video Recommendations, Social Distribution, and Optimized Viewability Drive Success
Brightcove's integration with the IRIS.TV platform and the Brightcove Social module have stood out as crucial assets in the development of Condé Nast Japan's new video enterprise. Those features, combined with Brightcove's video transcoding technology, have really driven the company's viewer engagement by leaps and bounds.
By plugging the IRIS.TV recommendation engine into Brightcove's player, viewers can take in even more Vogue or GQ related video content, thereby increasing the likelihood of audience engagement. The platform integration also allows Condé Nast Japan to promote serialized video content from both brands.
"We have over 70 video series," Fujishiro says. "And within those series, we have 10 to 20 episodes. We'd like to showcase all of these episodes for the audience. The recommendation engine will allow viewers to discover all this content."
Equally important is Brightcove Social, particularly its multi-channel distribution functionality. By providing video content to Vogue and GQ's most attentive audiences, Condé Nast Japan can exponentially boost engagement and increase brand reach.
"Recently, engagement has become more important to us," says Fujishiro. "We're expecting audiences to visit more pages and watch more videos than last year, so it's not just about expanding reach....This year, especially, we're really focused on engaging with our consumers."
Note: this initiative/collaboration is for the Japanese market with Condé Nast Japan