CUSTOMERS /

CONDE NAST ITALIA
Condé Nast Italia's Latest Brand Generates 1.8MM Monthly Video Views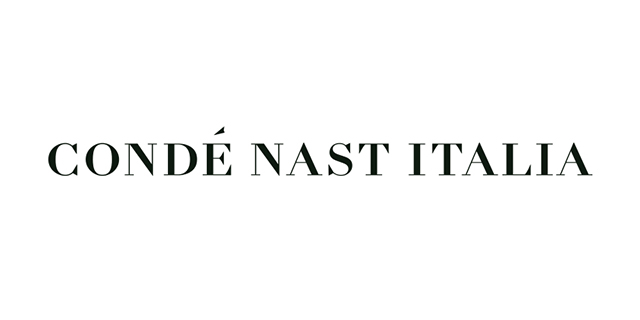 With 10 highly successful print properties to its name, Condé Nast Italia is Italy's leading media publishing company, as well as Condé Nast's top performing brand within its international portfolio. Beyond print, the company has also created six digital properties for its most popular media brands, including Vanity Fair, Vogue Italia, Glamour, GQ, Wired, and La Cucina Italiana. La Cucina Italiana, Condé Nast Italia's most recent brand acquisition, is already one of the company's leading digital properties, garnering 13 million page views and three million unique visitors each month.
With its initial foray into digital publishing, Condé Nast Italia decided to focus its entire monetization strategy on display advertisements. However, staff realized this approach limited the company from earning additional ad revenue from video content. Not only that, but Condé Nast Italia lacked a video solution that enabled site editors to manage content and showcase it across its various properties. Without a proper solution put in place to mitigate ad blockers, the company was losing up to 50 percent of its yearly advertising revenue.
As Digital Chief Technology Officer for Condé Nast Italia, Marco Viganò reviewed these challenges and defined three key needs for the digital properties moving forward: (1) a streaming platform with the ability to handle video file ingest and transcoding at scale, (2) a way to migrate its existing video library to a more advanced video technology that could support live stream video, and (3) an improved monetization strategy to increase yield from their video ad inventory.
Condé Nast Italia Streamlines Workflow, Reduces Ad Blockers with SSAI
Viganò found his answer in the Brightcove platform, which enabled his digital team to streamline workflow and reduce manual asset management, create and maintain an effective ad monetization strategy, mitigate ad blockers with server side ad insertion (SSAI), and distribute content to all platforms and devices with sophisticated content preparation.
"It's important to put our content on all the platforms around the world," says Viganò. "So if there's a platform that can help us think behind the scenes, upload videos, transcode, and deliver that video everywhere, it's something that can reduce workflow time and speed up the process."
Brightcove's platform provided Condé Nast Italia with an analytics API, giving Viganò valuable insight into video performance and consumer behavior, and his team leveraged Brightcove's integration with Google Analytics to gain a more holistic view of viewer engagement.
La Cucina Italiana Increases Ad Fill Rate, SSAI Reduces Ad Inventory Loss by 80%
As Condé Nast Italia's most recent acquisition, La Cucina Italiana is on track to becoming one of the publisher's most popular digital destinations since utilizing Brightcove. When Condé Nast Italia first took hold of the property, Viganò realized it didn't have much of a digital presence to accompany its monthly print publication. But after implementing the Brightcove platform and seeing its positive impact on the company's digital sites, Condé Nast Italia was able to make La Cucina Italiana its breakout star within three months' time. Currently, La Cucina Italiana generates 1.8 million video views per month, coming in third behind Vanity Fair and Wired, which draw 10 million and 3.2 million monthly video views respectively.
Specifically, Brightcove has allowed Viganò and his digital team to improve the company's overall video ecosystem. With the new technology, editors and contributors can now efficiently ingest and transcode multiple videos in one sitting instead of manually uploading them one-by-one. The platform's robust collection of APIs have also helped Condé Nast Italia refine and improve its video operations and strategy. Now, the technology team can easily manage front end tasks, like video player customization, allowing Condé Nast Italia to create branded players for each of its digital properties. On the back end, they can use APIs to manage bulk upload and synchronize between CMS and Brightcove platforms. But above all, the most significant impact has come from Brightcove's platform integrations and SSAI solution. The two have given Viganò and his team the ability to speed up the ad fill process, increase ad revenue, and mitigate ad blockers.
"With Brightcove, the integration with Google DFP (DoubleClick for Publishers) is a really simple process," he says. "We can now easily target all channels with data-driven content, and use programmatic advertising on top of that for filling ad inventory. Brightcove allows us to speed up this process and think about how we can improve monetization over time. It gives our ad team a new source of revenue."
Also, by using SSAI, Condé Nast Italia is able to improve ad delivery, since it's not losing inventory to ad blockers.
"Our forecast is to reduce our current ad inventory loss by 80 percent," says Vignanò. "Increasing our use of pre-roll advertising means increasing ad revenue and reaching more people. For a publisher, video production is a big cost, but if we only think about ad revenue, we can focus solely on producing more pre-roll content."
Increased Video Views, Engagement Generate €600K in Video Ad Revenue
Using Brightcove, Condé Nast Italia has been able to deliver top-quality viewing experiences, regardless of connectivity speed, platform, or device. And because of the richer content experience, more and more people are visiting the company's digital sites. Consequently, Condé Nast Italia is now pulling in €600,000 euro annually in ad revenue (almost $700K), with La Cucina Italiana representing 11 percent of those earnings, and still increasing. Viganò is certain Brightcove is primarily responsible for this sudden growth, saying: "The product license model is clear, there are no hidden costs, and you'll be able to have your ROI in just a short period of time."