Day 1: Friday, September 13
I arrived here in Amsterdam a few days ago, but IBC officially kicked off at 10:30 this morning. The entire onsite Brightcove team—over 40 of us!—were ready and waiting at our stand in Hall 5 for the show to begin. Before long, the floor was flooded with people, demos were rolling along in our stand, and IBC 2019 was well underway.
A big topic of conversation on the main IBC stage was change: changing monetization models, changing consumer habits, even changing content expectations (have we reached Peak Content yet?). That feeling of change was alive and well in the Brightcove stand, where we debuted our new product, Brightcove Beacon—you can hear all about it in our IBC show below!
Tomorrow, two of my Brightcove team members will be speaking at IBC: Video Technology Fellow Yuriy Reznik will speak at the UHD Forum Master Class about video encoding technologies, and Lexie Knauer will speak at the Future Trends Theatre on how to succeed in today's OTT market. There's lots more to come from IBC, so we'll be live streaming from the show floor over the next two days. You can watch by following us on Facebook or tuning in on our IBC page. On tomorrow's live stream, our Product Marketing team will cover all things live streaming (does it get any more meta than that?), and the next day, we'll chat about the trends and predictions we've been hearing about around IBC. Catch up on today's episode right here, and be sure to tune in over the next couple of days. Plus, our industry analyst Jim O'Neill is doing a deep dive on the day's topics of conversation over on his blog, Videomind.
If you're at IBC, you can request a meeting with our team at the stand. Otherwise, check back here tomorrow to see what you missed!
Day 2: Saturday, September 14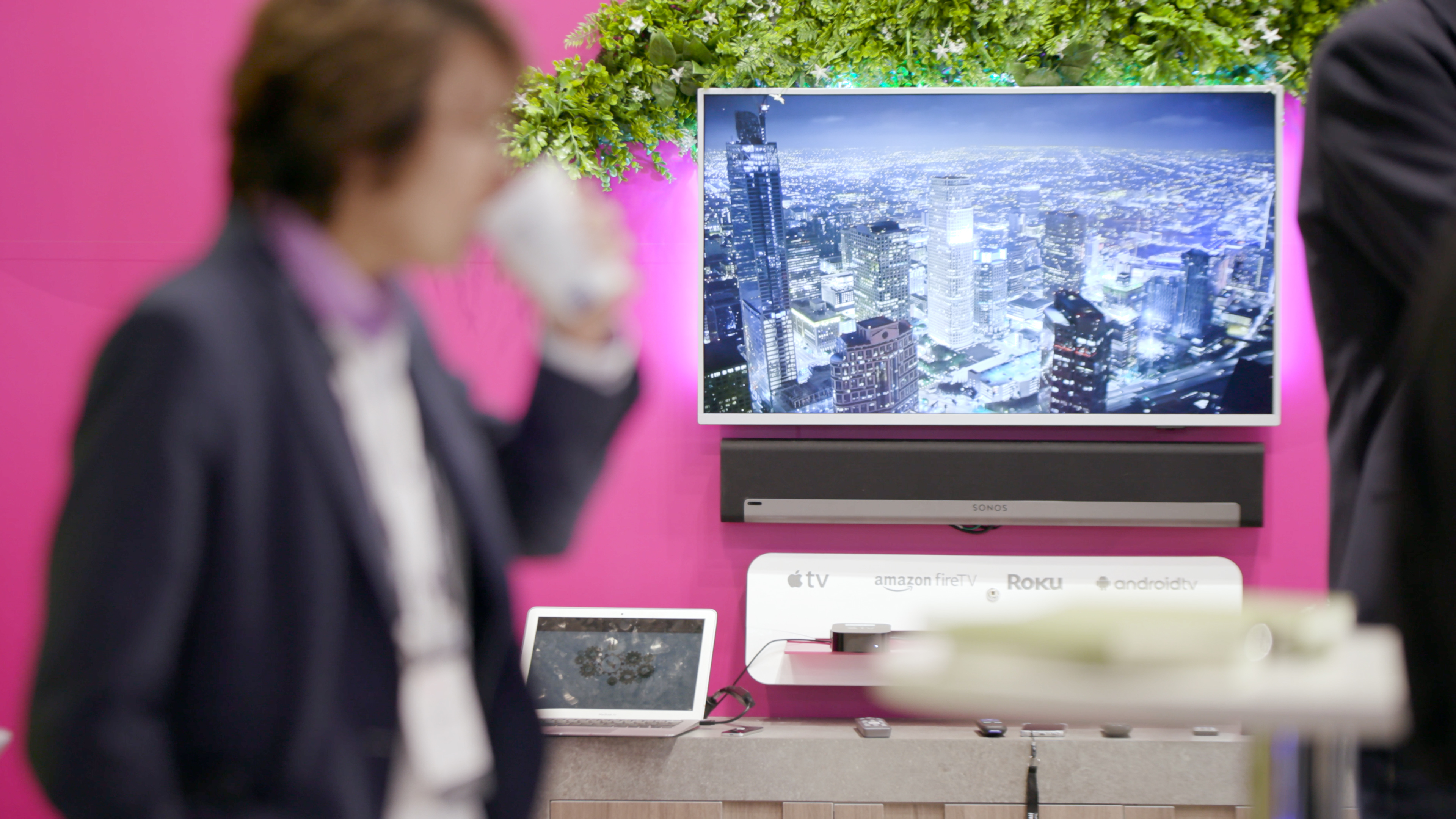 After the festivities last night—the happy hour we hosted with Fastly at the Waterfront—we were back in business at stand B69 early this morning. Today was another big day for our team, since Video Technology Fellow Yuriy Reznik was speaking at the UHD Forum, and Product Marketing Manager Lexie Knauer was speaking at the IABM Future Trends Theatre. I caught up with Yuriy after his presentation (the topic: video encoding technologies) to get his take on the latest advances. "Efficiency in encoding is more essential than ever, particularly with the arrival of UHD / 8k content," he told me. "Yesterday's screening of the Game of Thrones episode 'The Long Night' looked incredible in IBC's state-of-the-art, immersive auditorium—in order to replicate such quality of experience for at-home viewers, innovations in encoding and delivery technologies, such as Context Aware Encoding, will be the key."
After Yuriy's presentation, it was back to our stand in Hall 5 for our IBC live show, where Lexie and our VP of Product Marketing, Mike Green, talked live streaming. Justin Barrett, the Senior Director in our EMEA office, stopped by to talk about exciting developments in the region, and we also heard from Chief Revenue Officer Rick Hanson—enjoying his first trip to IBC!  
Lexie also spoke at the Future Trends Theatre today, so I tagged along. Her topic? What success looks like in today's fragmented OTT landscape. In fact, the entire afternoon session at the Future Trends Theatre covered various ways that OTT has disrupted media and continues to change, from monetization models to platform innovations to CDNs and more. OTT isn't going anywhere—it's clear by the amount of attention it gets on the IBC stage.
Industry analyst Jim O'Neill has been attending panels and presentations, plus walking all over the exhibition hall to see what the biggest new advances are. He's recapping his big takeaways from the day on his blog, Videomind, so be sure to check it out.
If you're at IBC, you can request a meeting with our team at the stand. Otherwise, check back here tomorrow to see what you missed!
Day 3: Sunday, September 15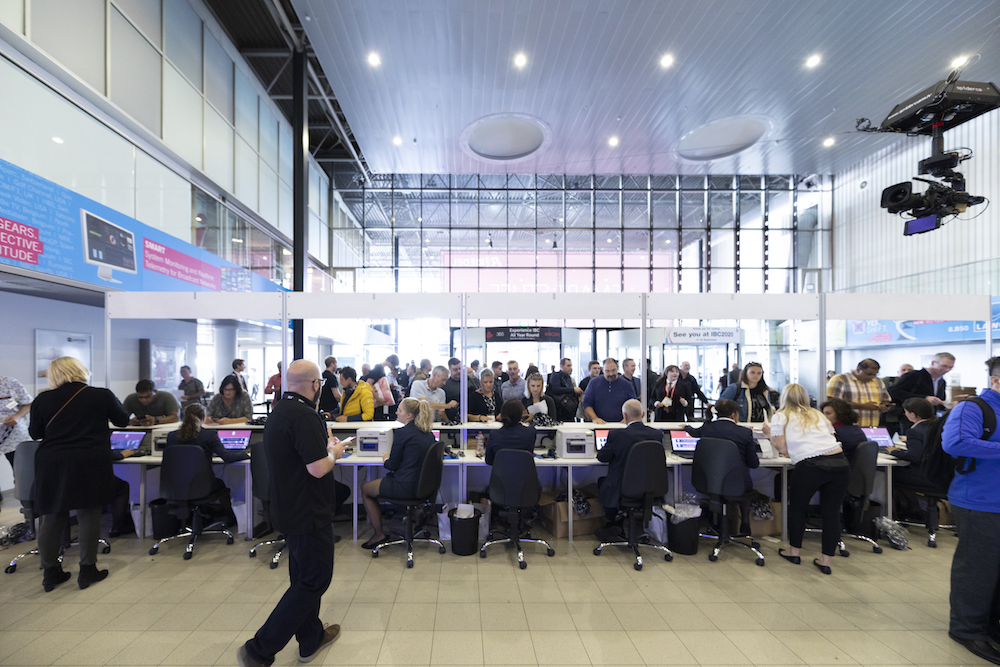 Just because it's Sunday doesn't mean the IBC show floor was any more peaceful than yesterday! 
Now that we've been at the show for three days, the team has been seeing some patterns. Everybody is talking about 5G, and how it will impact connected TV, TV Everywhere, and OTT in general. Another big topic is live video and latency—when will live streams be truly "live," with no delay? Our resident analyst, Jim O'Neill, has been chatting with people from all over the media industry about all this and more—so check out his blog Videomind for a deep dive on today's big topics of conversation.
Tonight, we also attended a networking reception for members of DASH Industry Forum, an organization that promotes MPEG-DASH and associated guidelines. A single, industry-defined open standard like MPEG-DASH is definitely something we support as a contributing member of DASH IF, so it was great to get together with the other members, which include 67 companies from around the world.
We also talked about the trends and predictions we're hearing around the exhibition hall on today's live stream. Watch it here to see what you missed—and watch all the way to the end for a surprise promo code for PLAY 2020 tickets!
If you're at IBC, you can request a meeting with our team at the stand. Otherwise, check back here tomorrow to see what you missed!
Day 4: Monday, September 16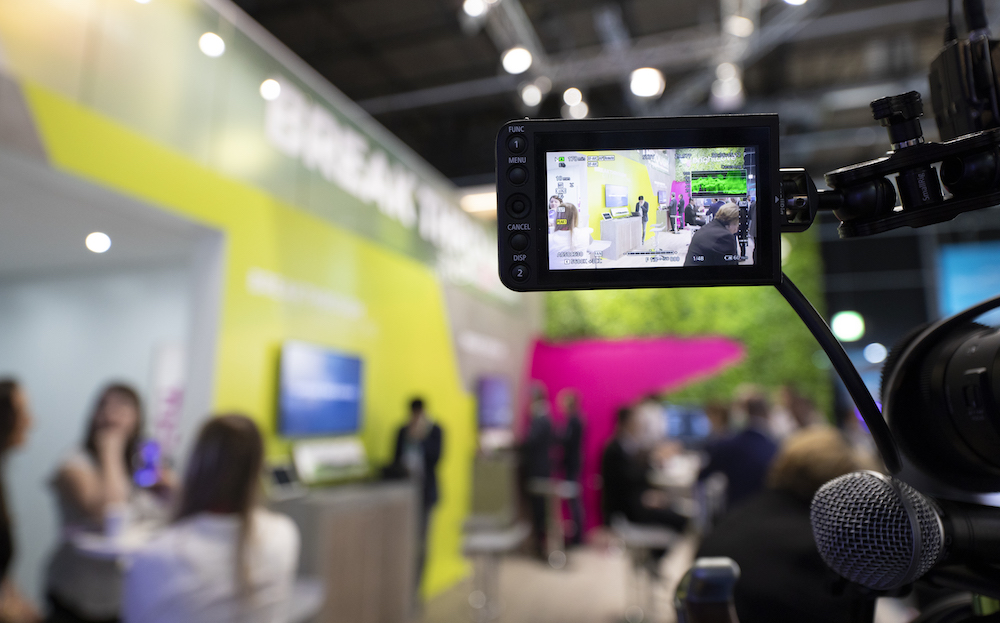 Today is the last full day at IBC for most of the Brightcove team, so we stayed busy with meetings, demos, and one last tour of the exhibition hall to see any cool new things we may have missed.
Between Lexie's and Yuriy's presentations at the Future Trends Theatre and UHD Forum, the packed IBC conference schedule, our live streams from the Brightcove stand, and everything else there is to do and see here, the last few days have been a whirlwind. It's been fascinating to have the whole industry here in one place, talking about the future of media. I've chatted about OTT, live streaming, AI, 8K, security, and analytics with some of the most innovative people and teams in the business.
It'll be hard to pack up and leave tomorrow, but there is a silver lining—in May, Brightcove will be hosting our annual conference in Boston, PLAY 2020. We'll cover a lot of the same topics, and with how quickly our industry is changing and innovating, I'm sure there will be plenty of new ground to cover!
If you want to join us at PLAY, we're offering discounted passes for a limited time, so be sure and sign up soon! Enter code IBC2019 when you register for $100 off your PLAY pass.