When it comes to events, we know you've got a lot of choices competing for your attention (and your budget) in 2019. That's why we're so excited to introduce the theme of PLAY 2019: Break Through.
What does "Break Through" mean?
Competition is fierce. Audiences are demanding. Technology is constantly shifting. When you're immersed in this landscape, it can be hard to find inspiration among all the distractions. PLAY is an opportunity to step away from the day-to-day, hear from speakers who are far from your video comfort zone, and immerse yourself in what's new, what's next, and what matters. This is content that will break through the noise.
Here's what break through means for each of our PLAY content tracks.
Break through

for marketers: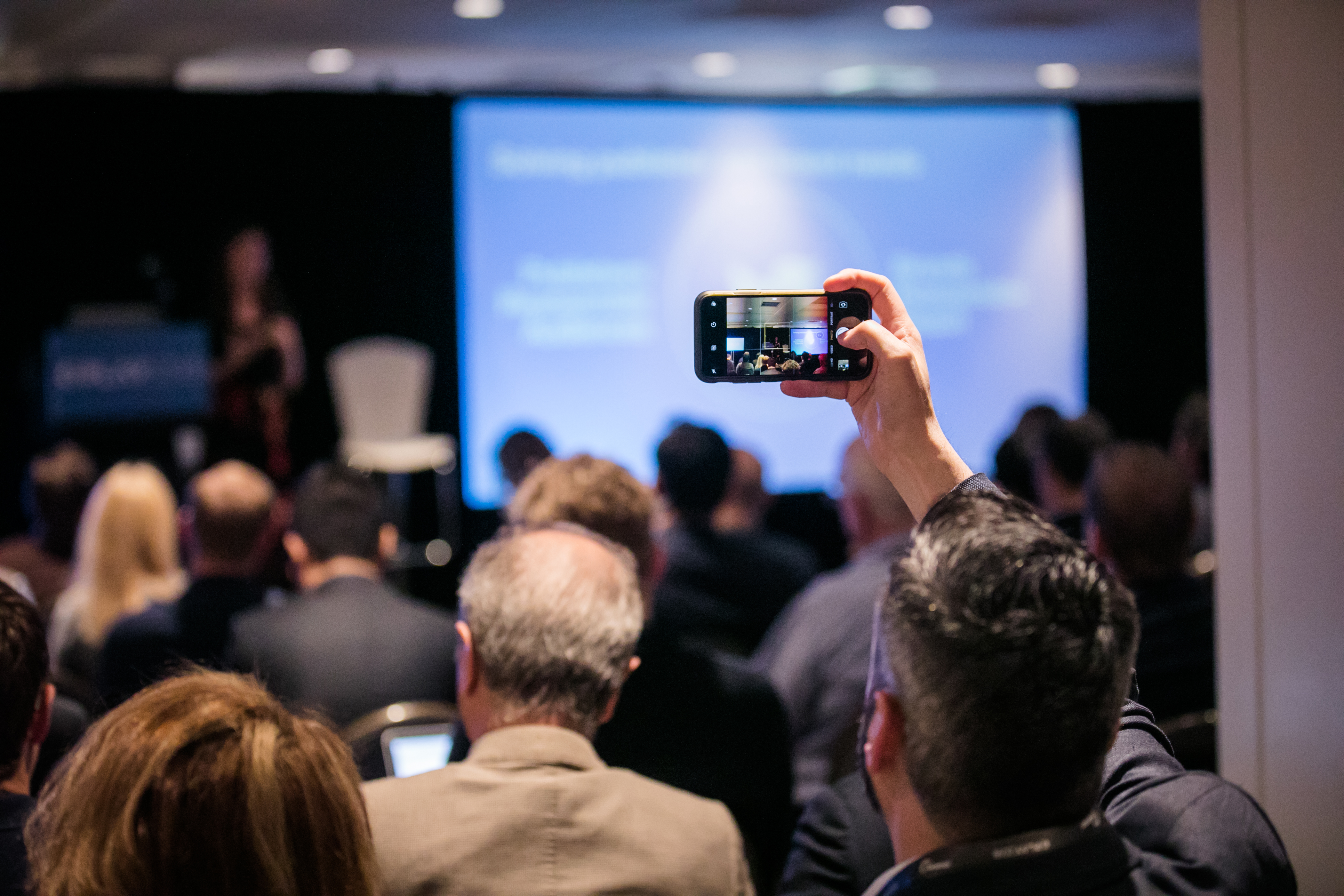 Breakthrough content. Breakthrough campaigns. At PLAY 2019, marketers will learn how content connects brands to their audiences—specifically, how to use video to forge those connections. Session workshops will also dive into strategy: how to craft campaigns from the ground up, in a way that drives your business forward. Don't worry—we'll also cover how to fuel your content creation, so your pipeline is always stacked with fresh video content. And what do a stacked pipeline, best-in-class campaigns, and inspiring content have in common? They all require a streamlined workflow—so we're covering that too.
Break through

for media

How do content producers get their videos to stand out against the monsoon of online content? PLAY 2019 will go there. We'll also talk about finding and retaining new viewers, innovative new ways to monetize content, and scaling digital programs across channels and devices.
Break through

for corporate communications

Whether your communications are internal or external, the content needs to be secure. That's why we'll have PLAY sessions on how to safely distribute content across geographies, audiences and channels. And we know there's a limited budget for content creation, so we're also going to talk about using that budget to create the most compelling videos possible.

From start to finish, PLAY 2019 will cover an entire spectrum of content from practical to inspiring. We've lined up industry experts, visionaries, and Brightcove gurus to share their genius. Will we see you there?

Don't miss PLAY 2019. May 14-16 | Boston, MA