At this year's Brightcove PLAY conference, author and university professor Rohit Bhargava stopped by to talk trends—what they are, how to find them, and why businesses need to take notice.
It's because trends aren't just what we read in magazines or see on screens; they go beyond the surface. Trends lie at the intersection of creativity, value, and impact, which means if enough people agree an idea holds some sort of cultural weight, it's well on its way to becoming the next big thing. Now more than ever, businesses need to understand that these trends aren't just passing fads; they're indications of what customers are really thinking.
During his keynote speech, Bhargava let us in on how businesses are evolving, taking inspiration from some of today's hottest trends.
Passive Loyalty
Brands are now recognizing consumers aren't so loyal. Today, the average consumer rarely uses products based on brand loyalty alone. Whether an item is less expensive, better designed, or more eco-friendly, people go with the brand they value most. That's why Bhargava suggests companies use powerful, authentic video to inspire loyalty among consumers, just like soy sauce company Kikkoman did with their video campaign, "Make Haste Slowly." It highlights the rich, 300-year history of the family-run business and the care it puts into every drop of their product.
Fierce Femininity
Remember when "throwing like a girl" was considered a put-down? Not anymore. From beauty to entertainment, comic books to Wall Street, brands are leaning into feminism in a big way. That said, Bhargava encourages brands to tap into their girl power and make an impactful statement with feminist content, like Brawny's latest marketing campaign, "Strength Has No Gender." Enough said!
Virtual Empathy
More and more companies are jumping on the virtual reality (VR) bandwagon, using the cutting-edge technology to reach consumers in creative, more intimate ways. Bhargava agrees— this marketing approach is wildly effective, and he urges businesses to infuse human empathy into brand messaging with help from VR. Life insurance company Genworth Financial did just that, staging an "Aging Experience," where people strapped on a VR suit to feel the physical effects of old age. The purpose was to help people understand the implications of long-term health care and inspire conversation with loved ones.
Invisible Technology
As style and function come together, creating elegant, intelligent solutions, we're now seeing technology as an unobtrusive utility, especially in the home. Take, for example, August Smart Lock. The home security solution operates directly from a mobile app, giving homeowners the satisfaction of knowing their safety is completely in control with a discreet, highly intuitive interface. Bhargava recommends companies take advantage of this invisible technology trend by putting human insight first when designing products or services.
Desperate Detox
Businesses are getting on board with simple living. Intrepid Travel, for instance, offers customers a reprieve from technology with its customized Digital Detox Tours—vacations stripped of mobile phones and social media. Bhargava insists companies follow suit and give consumers more meaningful, meditative media experiences. A great example is Norway's "Slow TV," which features hypnotizing footage of single, ongoing acts, like moving trains or salmon swimming upstream. The content runs hours on end, making viewers feel present in real time and space.
Branded Utility
Cars, appliances, running shoes - shopping for these items can overwhelm even the seasoned consumer. With so many options, it's hard to find the one that's right for you. That's why companies are lending a hand and creating innovative marketing content infused with product education, giving people the info they need to make the best buy possible. One such brand is Weber Grills, providing customers with a helpful buying guide to locate the perfect grill based on metrics like function, utility, and cost.
Lovable Imperfection
So long are the days of plastic perfection. People want the real thing, warts and all, because there's nothing less relatable than a glossy, airbrushed sheen. That being said, Bhargava urges brands to shift focus to the imperfect to create products and experiences far more desirable to consumers. Take Crocs, or even Uggs. They're not the most eye-pleasing of footwear, but they're undeniably comfy, and that's all that matters. Even popular among fashion elite, these brands remain top sellers, because they aren't trying to be anything they're not. They're just really comfortable.
To learn more about Rohit Bhargava and his market trend expertise, grab a copy of his latest book, 2017 Non-Obvious: How to Think Different, Curate Ideas & Predict the Future.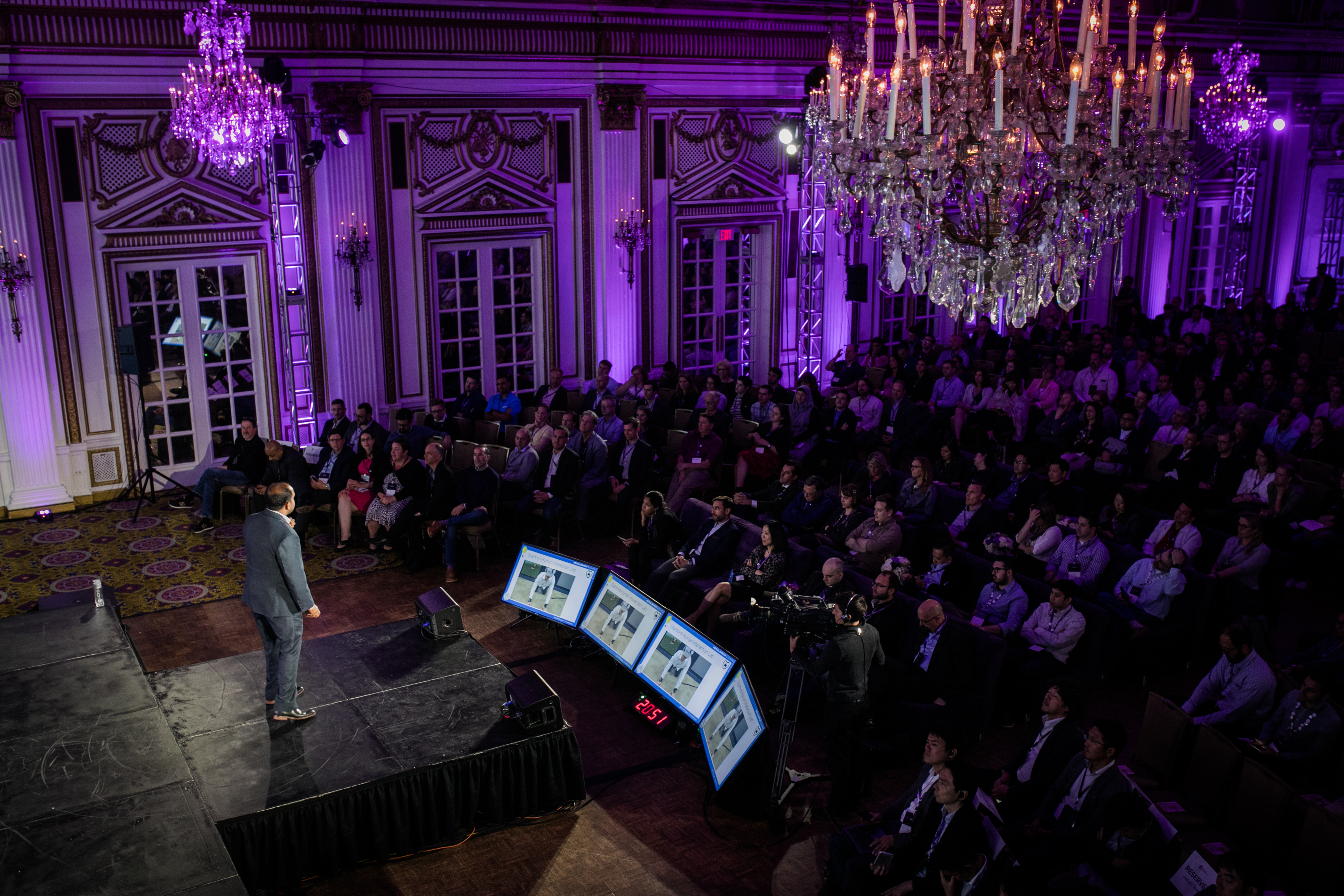 Want to hear other exciting speakers like this? Join us next year at Brightcove PLAY 2018. To get on the invite list, just RSVP to play@brightcove.com from your work email address.

Learn here how Brightcove can help get you great results with video.