"Every company needs to be a media company." We have heard this time and time again. Until a few weeks ago, TV was the final frontier for organizations looking to plant their media flag. The predominant TV-facing marketing strategy was to shell out big advertising or product placement bucks to message on top of someone else's content. Creating original TV experiences was something out of reach. Not so anymore. With the launch of Apple TV, tvOS, and the Apple TV app store, every brand and organization can be on TV and in the living rooms of millions of viewers. Just like a media company, indeed.
Digital marketers must capitalize on the sheer size of the opportunity that comes with opening the TV experience to app development and an app store. Just as mobile app development for iPhone gave marketers an opportunity to put high quality, branded experiences in the palm of their customers' hands, so too will Apple TV open up television to these high-quality marketing experiences.
Gold Rush for Marketers
"But, why TV?" you may ask. With all the talk of tablets and smartphones taking over, it is easy to assume that TV is doomed. Nothing could be further from the truth. According to the Nielsen "Total Audience Report - Q1 2015", not only does the U.S. population use the TV more than any other device (except radio, ironically), each age demographic (18-34, 35-49, and 50+) spends more time watching TV than any other device.
With the influx of on-demand services, like Netflix and OTT services from premium channels, the TV experience has become even more essential. Simply put, people are watching more video than ever before, supplementing TV with digital media players like a PC, smartphone or tablet. More importantly, everyone loves watching high quality video on large, increasingly affordable, high definition TV screens. Nothing beats watching a sports game, an epic movie or a television series on a big HD screen in your living room. So attention marketers: TV is alive, well, and ready for innovation.
New Video Opportunities on TV
If you are a digital marketer, you may be asking yourself "Well, this is all well and good, but how would digital marketers use Apple TV?" Apple gave the world a preview of what we can experience from brands with the recent Apple TV launch.
Brand Awareness and Engagement: AirBnB showcased a beautiful Apple TV app that will be sure to impress. Instead of long blocks of text, immersive full-screen images allow the true beauty of travel to come to life. AirBnB says, "We designed Airbnb for Apple TV because we think travel is best when it's shared. This format is perfect for inspiring your next adventure together. Every aspect of this app is designed to emphasize the elements that are right for the beginning of your journey." Now, imagine how powerful this experience becomes with video tours of your next AirBnB stay. That's a pretty compelling combination.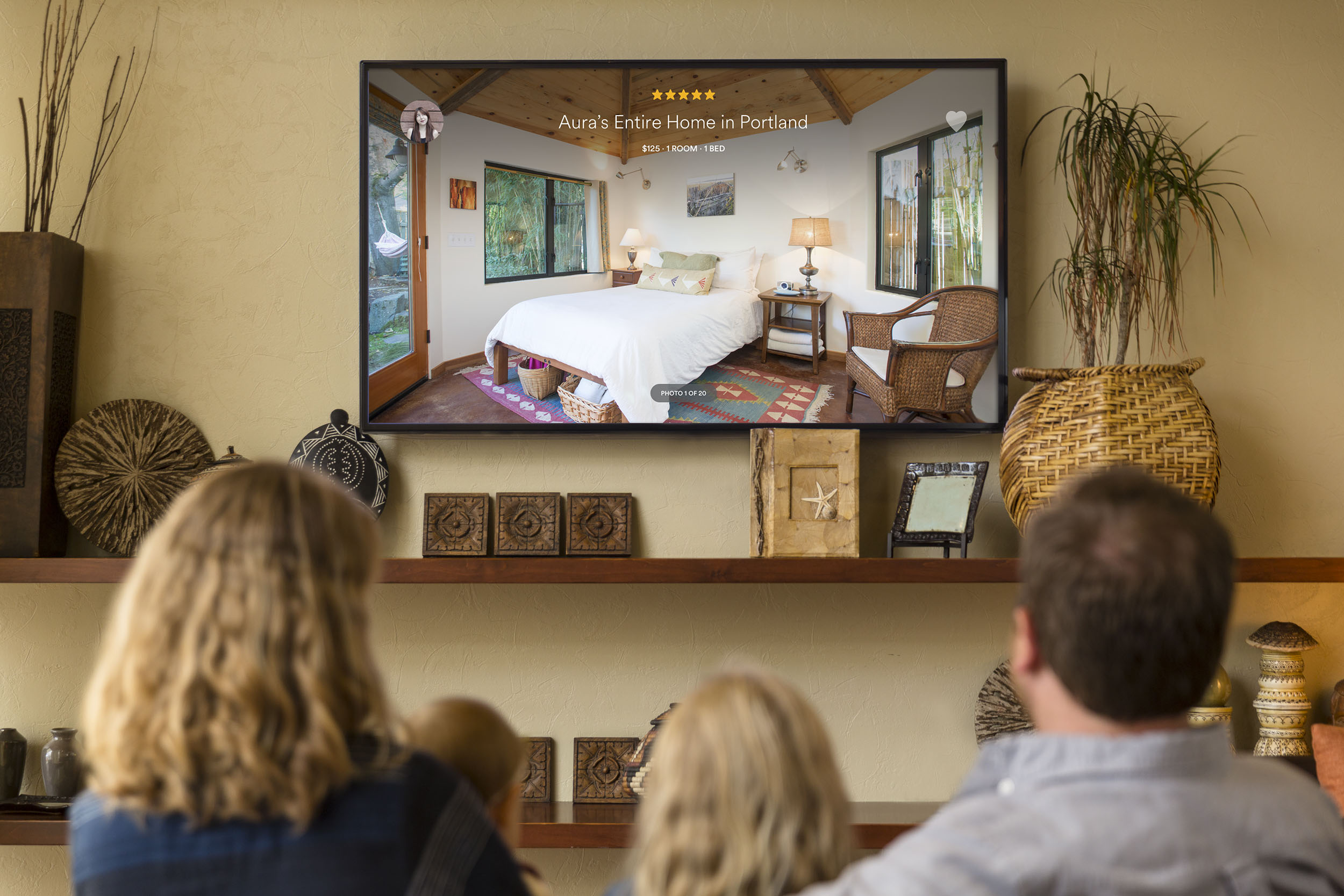 Ecommerce: Onstage at the Apple TV launch, GILT introduced an ecommerce app that will allow users to shop their catalogue on their TV screen, from their sofas. The GILT shopping app is a seamless platform with large and interactive imagery. It lets customers view GILT's fashion items using the Apple TV remote. In the app, customers can click through and purchase GILT merchandise right from the app. Given video's track record for doubling conversion rates, adding video elements to the ecommerce Apple TV experience can take GILT to the next level.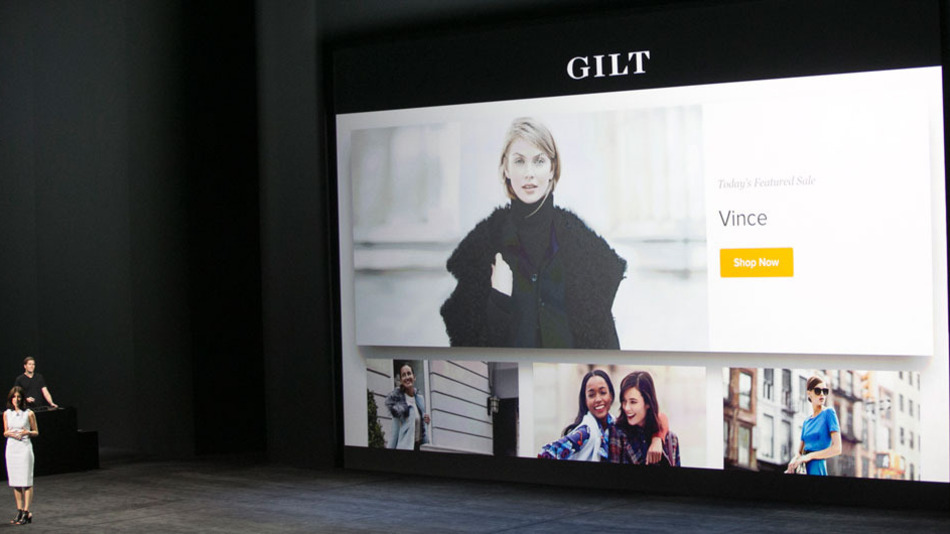 Video Should be Top of Mind
Video will be at the top of the list for all Apple TV developers. Here's why:
Video is king: Video is the most popular form of digital content. Apple TV customers will be expecting video experiences on their TV sets, so don't disappoint them. To get started, think about how your existing video content is already being leveraged and if there is any overlap with what you are trying to accomplish with your Apple TV app.
TV is made for watching video: Apple TV will now allow any brand or business to bring its video content to a new viewing destination, the living room. With the TV, you now have access to the largest screen your audience interacts with, and everything they do with that screen involves video. Use this to your advantage, and create amazing video experiences that bring your Apple TV app to life.
Video plays a key role in helping businesses achieve better results: Video builds brand awareness, engages your audience for longer periods of time, creates compelling experiences that lead to conversions, and retains customers and brand advocates. Don't miss the opportunity to add this fire power to your Apple TV experience! Let video help you get better results.
Incorporating video into Apple TV apps is just as important as for the web and mobile app experiences. Brands will soon have a new way to connect with their audiences through Apple TV and tvOS, and with it, a major opportunity to drive business results. We are excited to watch the world of video evolve with the Apple TV, and will continue to cover its evolution so you can capitalize on it.