Technology has finally caught up to marketers' visions of storytelling possibilities. Our marketing customers are now looking to publish video at scale like our media customers have been doing for years.
At Content Marketing World last week, Brightcove had an awesome time talking with thousands of talented content marketers, many of whom asked about the future of video marketing. Joe Pulizzi, Founder of Content Marketing Institute, agreed with us that video marketers are looking to become more like media publishers.
Organization For Marketers
When planning to publish a high volume of video, the most important thing is staying organized and effectively managing your content. That organization is as important on the backend as it is on your website. As companies begin to do video marketing at scale, many find the platform that worked for them at low volumes does not support their growing needs.
So how can you organize your video assets to find them easily, and then link them by myriad topics for content marketing success? Let's begin with the backend. A seemingly obvious capability you'll need in a video platform is an interface that supports the viewing of large volumes of content. When you can see your full video library, it's easier to manage. The key to managing content is the ability to do so in multiple ways such as folders, tags, and playlists.
ORGANIZATION TIP: Before you begin uploading and organizing your video content, gather the key stakeholders and agree on metadata conventions. Simple mistakes can create big headaches a hundred videos down the road. Clear guidelines for tagging will save you untold amounts of frustration when you discover, for example, some videos were tagged as "vice president" and others as "VP".
Another platform capability that becomes increasingly important as you add volume, is the ability to execute in bulk. Uploading, moving assets, and publishing in bulk is almost a necessity when you are acting as a marketing publisher.
The icing on the cake for publishers is the ability to schedule a video based on a specific go-live date and time. A campaign that goes live with many moving parts can be streamlined by scheduling each asset to publish automatically.
Organization For Viewers
Content organization for prospects and customers is table stakes in digital marketing, and thus there are high expectations for online video. With so many content options online, if the content on your site isn't easy to access, the viewer will move on. The impressive statistics of video content effectiveness are worthless if your video isn't easily found and viewed.
The value of the metadata you assigned on the backend can now come to fruition in the creation of playlists and recommended videos. Playlists are a selection of related videos. You should have a platform that will create automatic playlists based on particular tags, or allow you to create manual playlists for a prescriptive viewing experience. A video player that contains a playlist is a very effective way of telling a multi-faceted story.
For example, Brightcove customer Overseas Adventure Travel created a landing page highlighting a Vietnam trip. The page featured an overview video with an accompanying playlist of videos introducing the itinerary, trip experiences, and the trip leaders. This organization of content created a thorough customer understanding of every aspect of this trip, allowing that customer to feel confident in purchasing the vacation package.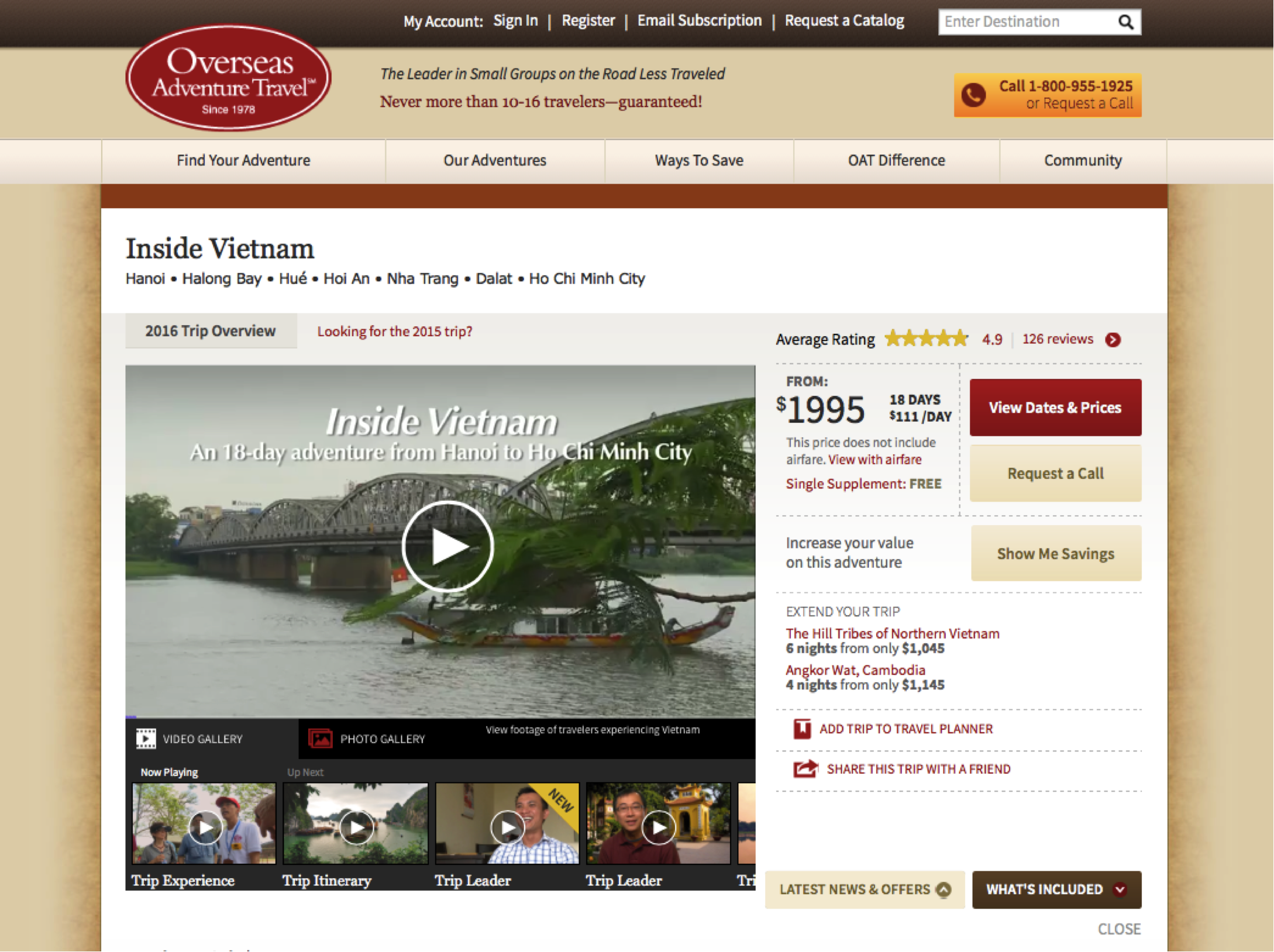 Another way to easily organize video is with video portals. These portals allow you to put any number of videos into logical collections on a video-focused web page, creating a compelling customer experience. A well-planned portal will be SEO-optimized and include clear page-level calls-to-action for even richer video analytics tied to business results. And it goes without saying that your portal must have mobile responsiveness to maximize reach. By organizing your video content in portals, it's easy for visitors to navigate to the content they want and uncover related information. Video portals can be used in many ways, including creating a customer journey path, an online video "library," or internal communications to franchisees or employees.
One example of large volumes of content made easily accessible is Emerson Process Management, a business unit of Fortune 100 Emerson Electric. They replaced a legacy video library with Brightcove Gallery's video portal solution. Their video library is over 900 titles and growing, and their previous site had become cumbersome to manage and difficult for users to navigate. By having the creation and management of site maps automated with Gallery, they're able to continue to grow their library in a way that's easily managed by the company and its website visitors.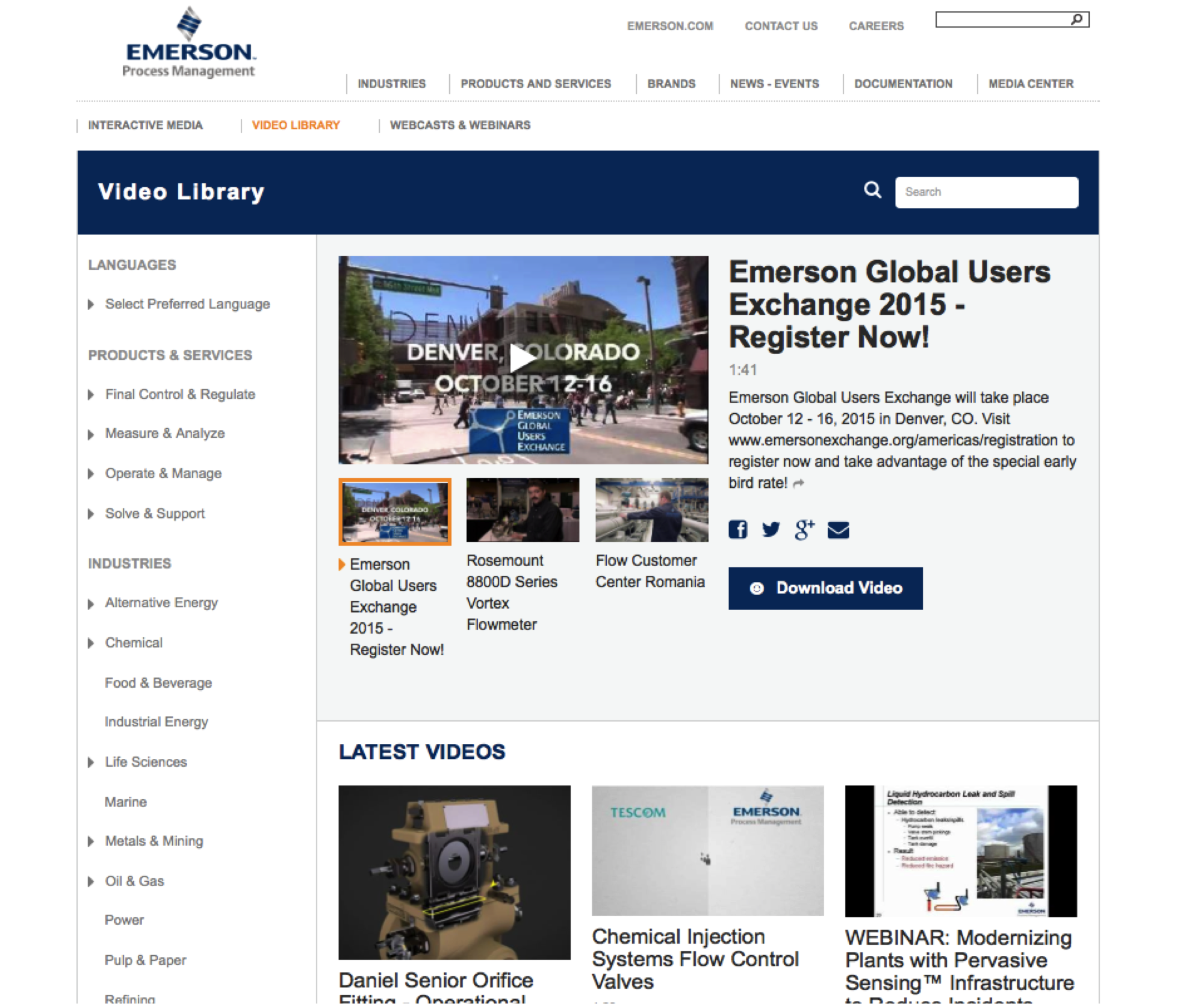 Video portals can take any number of forms, but the one thing they have in common is organization of any number of assets. They maximize the effectiveness of video resulting in increased organic search ratings, increased time spent onsite, and increased conversion rates.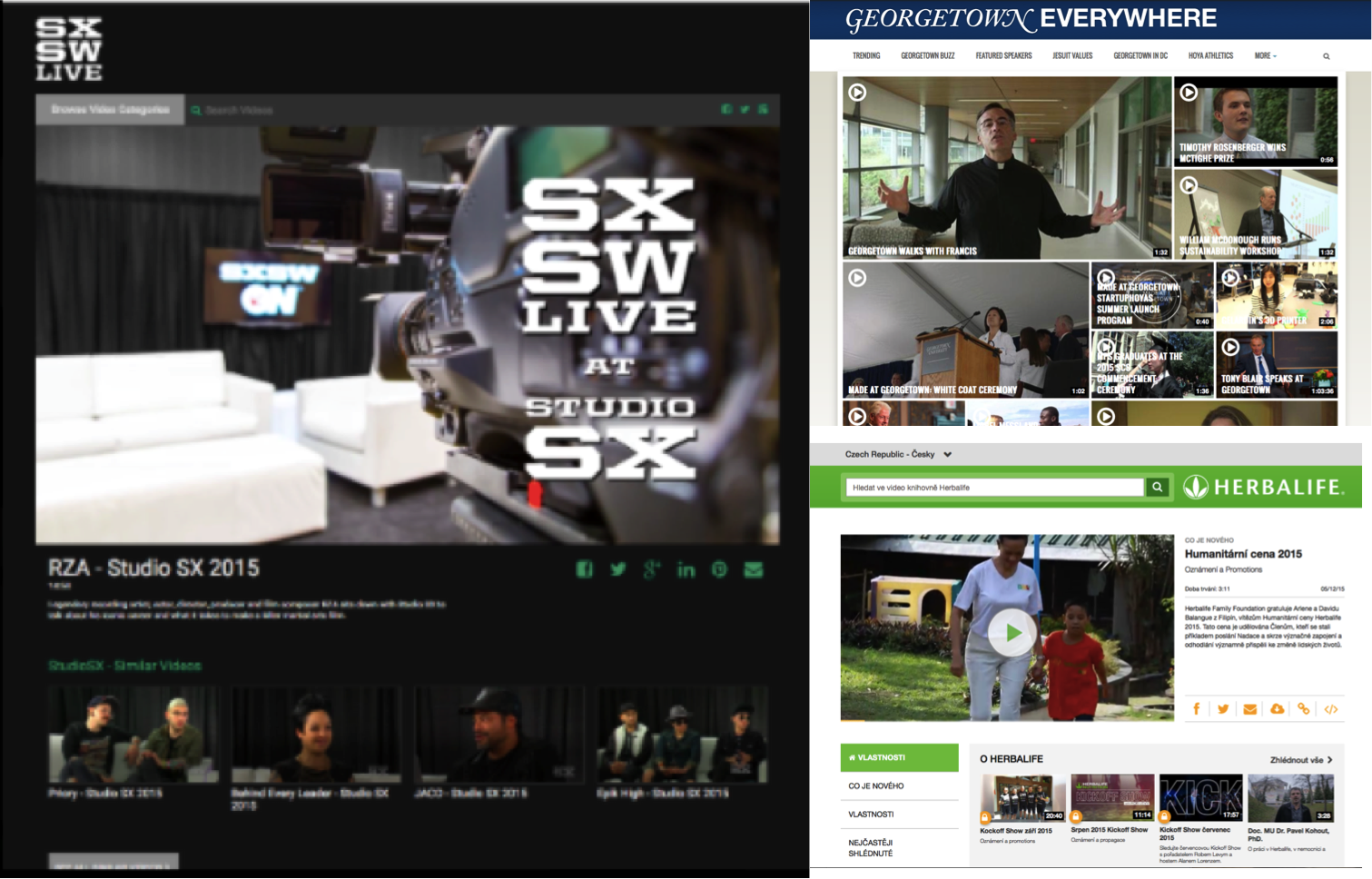 With proper preparation for a strong, organized foundation for your video assets, you'll be ready to lead your company to the new frontier of marketing as a media publisher.
Register for our next video marketing platform webinar