The New Video Cloud provides users with an intuitive, easy-to-use interface and access to high-performance processing and video publishing tools to stream high-quality video anywhere on any device. To make the move over to the new Video Cloud even easier for our customers, we recently released an account level setting that allows admin users to set the new Studio as the default for users upon login.
The setting can be accessed at: https://studio.brightcove.com/products/videocloud/admin/accountsettings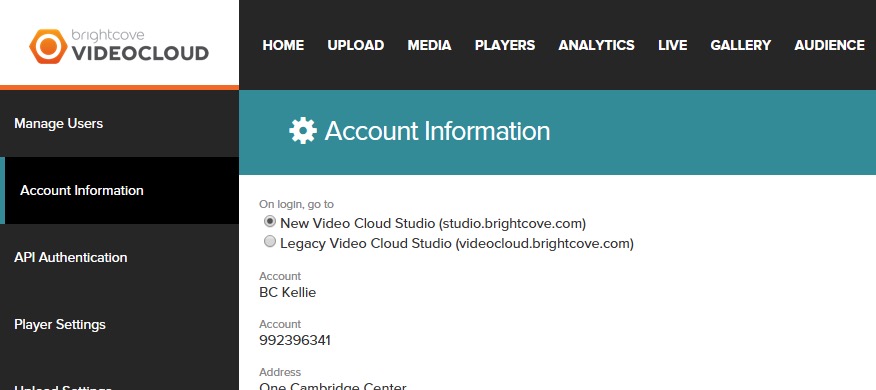 Once you enable "On login, go to New Video Cloud Studio (studio.brightcove.com)," whenever any users on your account login into Video Cloud, they will automatically be taken to the new Video Cloud Studio. Note that once they are logged in, they can navigate back and forth between the new studio and the legacy studio (in case they need to access legacy Smart Players). For customers who have multiple Brightcove accounts, you should enable this setting on all your accounts so that no matter what account you are taken to on login, you'll always default to the new Video Cloud.
We hope all of our customers are taking advantage of the new Video Cloud and all the performance improvements, enhancements, and new features it has to offer! This setting will help easily and quickly migrate all your Brightcove users to the new Studio.
For more information about the new Video Cloud and some of the exciting improvements and features that are available, please check out some of the other blogs I've posted and look out for many more coming soon!
Try Video Cloud for Free for 30 Days!