In this short interview from June's #VideoAdSummit put on by VideoNuze in NYC, Roku's Scott Rosenberg shared 3 quick updates about the company's new ad framework to help content owners with monetization, Roku's newest channels, like Nickelodeon, and the investment the company is making in technology to grow the platform's reach.
I'm sure the many content owners using Brightcove Once or Brightcove Video Cloud to publish their Roku channels are tracking such news with interest.
The importance of staying on top of the news and opportunity in the connected TV/console market was further illustrated last month in a post by Peter Naylor of Hulu highlighting the dramatic shift in viewing to those devices. This graphic shows desktop consumption declining, mobile staying flat, and "living room viewing" growing 14% YOY to now be the primary source of viewership for Hulu.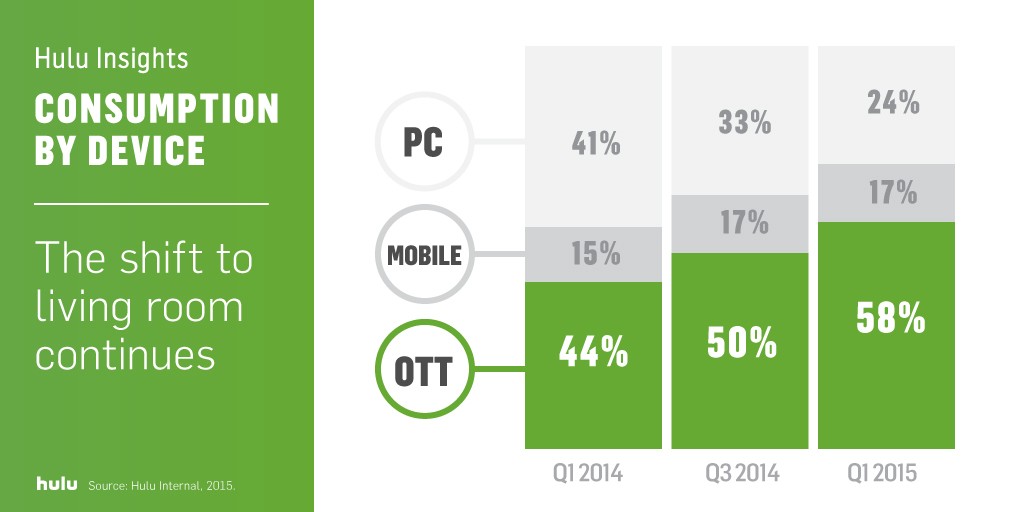 Learn how Brightcove Once can help you deliver & monetize content across devices