Facebook Social Video Series: Take a deeper look into how adding Facebook to your video mix can significantly elevate your digital presence, build new audiences, and extend your brand.
The video ecosystem is constantly changing. Two years ago, the world was simpler - you only had your own website and YouTube to worry about. Now, marketers need a strategy for those, plus many new channels. The channel that has been getting the most coverage lately is Facebook.
Facebook video is quickly becoming the hottest trend in social media. According to Facebook, video is becoming the preferred piece of content on the network. The number of video posts per user has increased 75% year-to-year globally and an astonishing 94% in the US. Facebook reports to have over 4 Billion video views per day. That's a lot of video! Facebook also favors video content above all other content on their platform by valuing it the highest in their news-feed's algorithm. This results in high viewership of video content on the social network, which is great for marketers!
With the valuable data from Facebook's "Insights" page along with precise demographic and geographic targeting capabilities, Facebook offers a powerful video platform for brands and marketers to get right in front of a targeted consumer's eyes.
With all this activity and astonishing growth, Facebook has updated their platform to compete with YouTube by adding the following three features to transform Facebook video into a robust platform.
1. View Counter on Facebook Player
Facebook recently added a view-counter to all videos. This gives marketers insight into a baseline metric of number of views. It also lets viewers know which videos are socially "important" to watch based on how many other people have viewed it.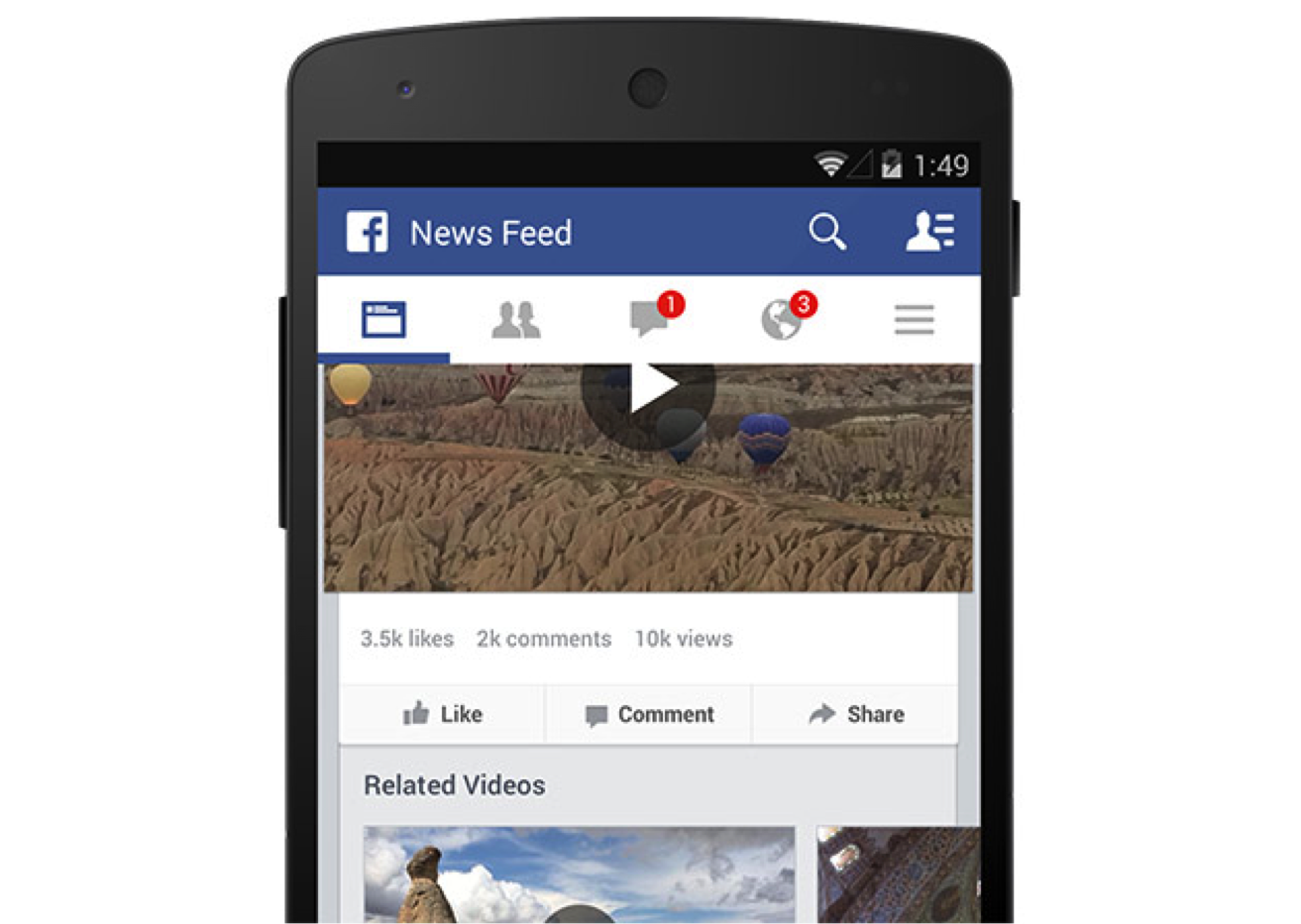 2. Autoplay
Facebook added "autoplay" to the videos on the news feed. The second you scroll over a video it instantly starts playing, demanding the viewer's attention and making it more likely a video will be viewed. A Facebook user is much more likely to watch a video if the content it starts immediately playing is interesting. The autoplay feature has resulted in a massive increase in video views, which now stands at over 4 billion views per day on Facebook.
3. Player Embeds
At this year's F8 Conference (where Brightcove was featured in the keynote), Facebook announced that they would be adding embedding options to their video player. This is a huge move for Facebook because this will allow bloggers and website owners to easily add Facebook video to their sites. With the click of a button, the code pops up in your browser window and all you have to do is copy and paste to your blog/website.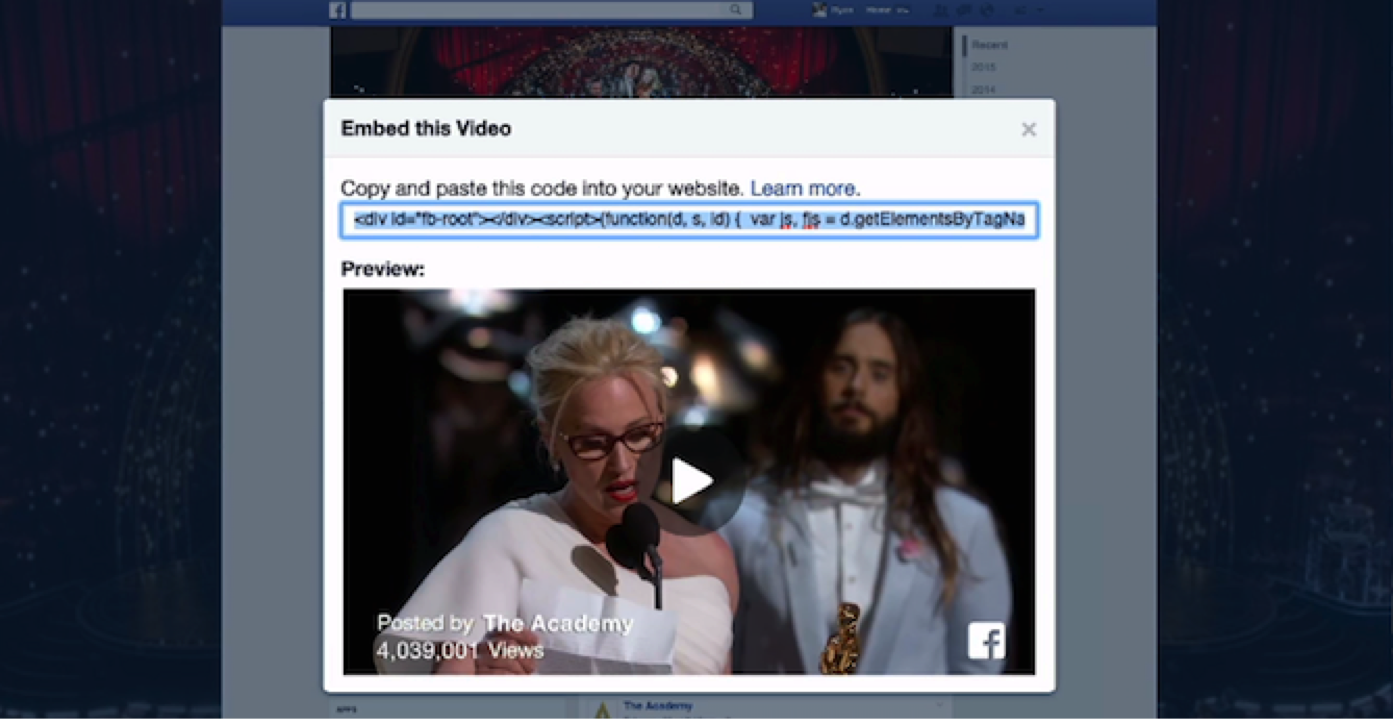 The addition of video to Facebook's platform has opened the playing field for marketers. The new view counter, auto-play functionality and embedding options create a strong spot for your social video content.
Stay tuned for the next post about how marketers are using Facebook in their video strategy.
Drive awareness, engagement and conversion with Video Marketing Suite!