We are happy to announce that the Analytics module in the Video Cloud Studio is now out of Beta and has officially been released! During the beta period, we have taken the time to refine multiple aspects of the module based on customer feedback. Within the Video Cloud Studio, the Analytics module allows you to view a variety of metrics including:
Player loads
Video impressions
Video views
Referring sites
Device types and OS
Geographies
Minutes viewed
Engagement
Embedded domains
Browsers
Search terms
Destinations
Destinations is a recent addition to our Analytics solution, which enables Video Cloud users to see the website domains where their videos are being played. This will help customers understand which websites are the most effective for engaging users with their video content.
All of these metrics are displayed in a set of reports that include: Account Overview, Performance, Engagement, and Utilization. For example, within the engagement report, users can see how viewers are engaging with their videos over time: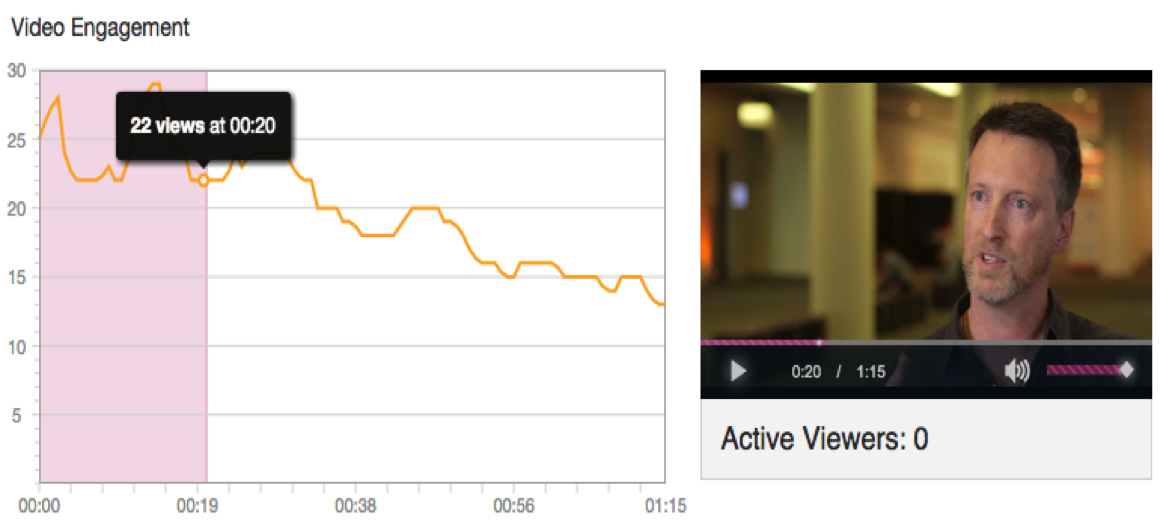 These reports can also be exported into XLS or CSV format.
Data is one of the best tools to use to help make the most informed decisions, and we are very excited to help our users identify their best content and discover audience behaviors with the insightful details provided in our reports.
We also want to thank everyone who has been involved with testing the Beta release of the Analytics module. While this marks the initial release of the new Analytics in the Video Cloud Studio, we will have many new updates to share in the coming months. The team is also continuing to work on an Analytics API (currently in limited availability) to enable developers to create custom solutions powered by the same analytics data.
We look forward to your continued feedback on the Video Cloud Analytics module and the API, so please let us know how you are using them today or plan to use them in the future by posting a comment below.
For more info please see visit our Video Cloud Analytics FAQ here: http://support.brightcove.com/en/video-cloud/docs/faq-analytics-module