This blog comes to us from Jovana Tozija, Project Delivery Manger at Invideous. Invideous, an online video monetization platform, is one of Brightcove's Premiere Partners. Paywall from Invideous enables publishers to monetize video content using a raft of transactional tools.
GLORY World Series, the premier kickboxing league in the world, launched in 2012 and has been growing ever since. With a mission dedicated to delivering match-ups between the top fighters on the planet to a global audience, it now broadcasts to over 150 countries reaching over 800 million households. GLORY World Series live events are some of the most attractive and successful combat sports programs on TV.
Live events are held monthly across the world in top capital cities including New York, London, Tokyo, Los Angeles, Milan, and Istanbul. In addition to the TV broadcast, the live fight cards are delivered to the global audience via online streaming from the GLORY World Series website and from 15 affiliate sites.
Brightcove's stream solution for GLORY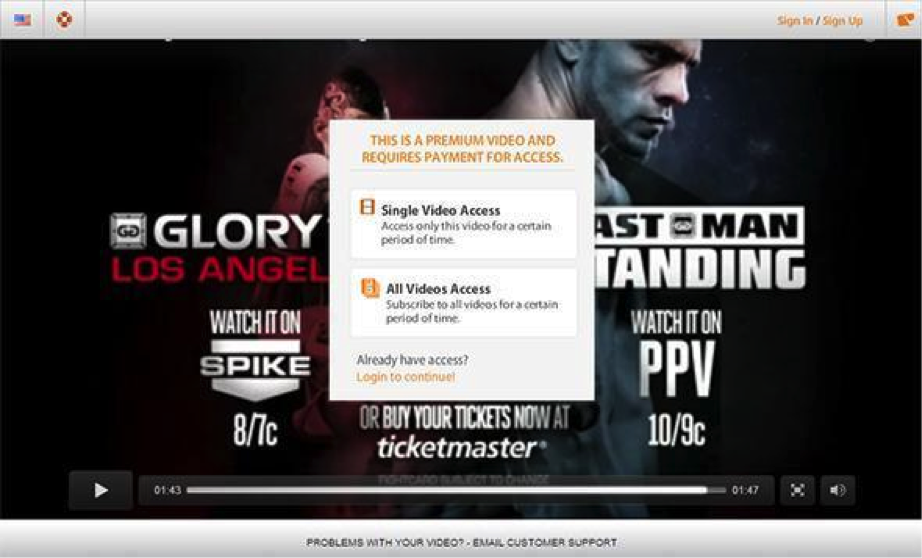 To reach the magnitude of success that GLORY has in delivering exclusive content to their viewers, a high quality online video platform (OVP) is necessary. GLORY had been using Unicorn Media's solution to deliver video on demand (VOD) and live streams, so when Brightcove acquired Unicorn Media, it was an obvious and logical switch to move forward with Brightcove as the OVP as well.
Brightcove's platform has enabled GLORY to execute at a high level from the start. Fast player load times and flawless, interruption-free streams have delivered against the two most important parameters to GLORY; additionally, some of the streaming and buffering issues that GLORY was previously experiencing with its prior provider were resolved.
Monetizing with Invideous
GLORY distributes fights to their audience in multiple ways: the old-fashioned TV broadcast, the offline version of watching the fights in the arena, and the standalone online solution. Although online monetization tends to be GLORY's focus, the complexity of GLORY's distribution has led Invideous to support a comprehensive hybrid monetization strategy:
TV + stream: TV broadcasts are advertised online
Offline + stream: tickets in the arena are sometimes sold together with discount vouchers for VOD videos
When it comes specifically to their online video monetization strategy, GLORY has a multitude of requirements. Some events are pay-per-stream only, some are included in the monthly subscription tariff, other events are geo-blocked because of different TV broadcasting rights, some videos are placed after the live events as free VOD content, and some are offered to the public as a pay-per-view VOD option.
These complexities can quickly become confusing, but all of these options are configurable within the Invideous control panel with just a few clicks.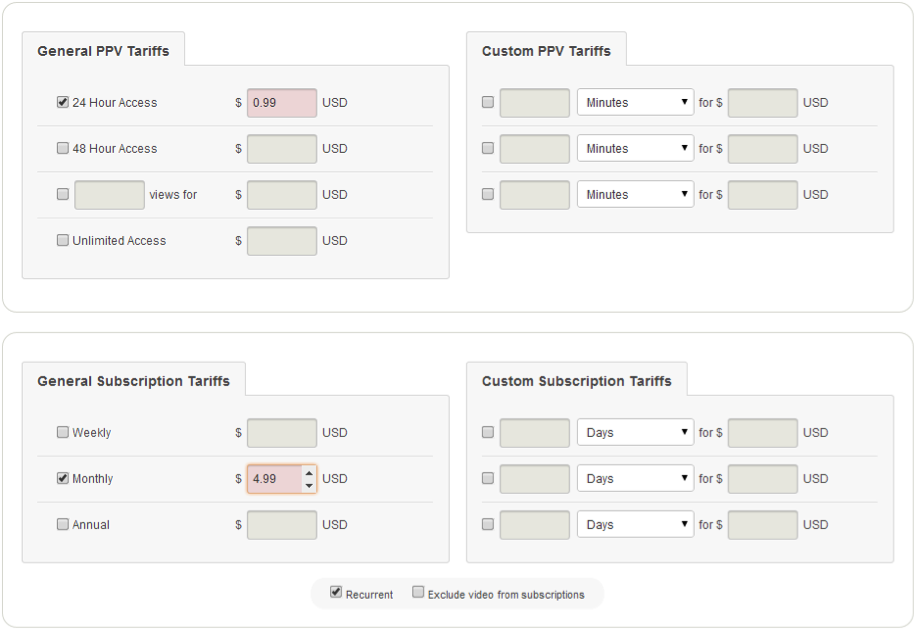 Results: The in-player paywall solution has proven successful for GLORY. With an average paywall conversion rate of 3.4%, they far surpass the average, which typically falls between 1% and 3%. GLORY has plans to further monetize their content with Invideous in other ways as they consider bringing smartphone and smart TV apps to the market. With a high quality OVP and strong monetization strategy, the possibilities are many for GLORY.