Following up from Part I of this blog where I discussed the intense and quickly changing landscape of marketing technologies and marketing automation platforms (MAPs), I want to continue with the immense opportunity for marketing automation softwares and video to work in tandem to drive some serious business results.
A MAP allows companies to build powerful landing pages, tracking everything about who visits the page, how they got there, and what action they took (i.e. downloading a whitepaper, signing up for a webinar, or forwarding info to a colleague). Adding video to a landing page takes it even further increasing conversion rates by 80% (2013 Eyevision Research). The marriage of the two seems like a no-brainer, except that video has never been a strong suit for MAPs and none of the leading players are able to natively detect video on the page or track engagement with that video. So, for a MAP, a landing page with video looks like this: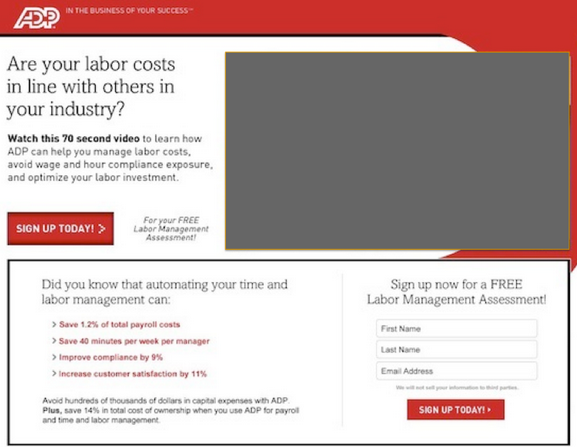 In today's world with the prevalence of videos and the impact they have on conversion, it's unacceptable for platforms to ignore them. As previously mentioned, landing pages with video see an 80% increase in conversion rates, plus, websites with video see a 28% increase in conversion rates (Aberdeen Research 2013), and engagement skyrockets when video is present on a website (ExactTarget, for example, saw an immediate 100% increase in time on site).
A trend is brewing and in the coming months we'll see more marketers needing software that they can use to track the performance of video viewing and engagement for lead scoring, audience segmentation, nurture campaigns, and lead conversion.
At Brightcove we're bullish about the role video can play in a sophisticated content marketing, lead generation, and nurture campaign. We're proud of our new integration with Eloqua 10 that helps marketers manage and track the performance of video, and welcome you to read more about driving conversion with video and marketing automation.