This post originally appeared on VOD Professional
For the crème de la crème of the entertainment industry, awards season this weekend came to a dazzling close with the 2014 Oscars ceremony. This year's fanfare might have brought few surprises in terms of winners (or red-carpet tumbles), but what's been really interesting about this year's array of film and TV awards is the way it has become a truly communal, global event that draws an audience far outnumbering those able to attend the glamorous ceremonies themselves.
Hot on the heels of this year's Golden Globes, it was Britain's time to shine at the prestigious annual BAFTAs (British Academy Film Awards) in February, ahead of the main calendar event: the Oscars. These awards collectively create widespread buzz each year—before nominations are even announced – and culminating in the live events. Check-out BAFTA's latest infographic on the films that created the most hype and conversation this year:
'Gravity,' which scooped a total of seven Oscars, was the clear winner in the 'buzz' wars with 59,949 mentions, but that didn't stop '12 Years A Slave' from winning the top price by taking away 'Best Film' at this year's BAFTAs. Interestingly, the nominees who created the greatest BAFTA chatter were, in many cases, not the actual winners on the night (with Hollywood's hottest property, Jennifer Lawrence, a notable exception). Regardless, it's clear that these awards get us all talking and debating—something that's driving online engagement and boosting traffic for the live event itself.
And no longer are these awards solely the domain of traditional broadcast mediums—they've become truly online events. BAFTA, for example, has opened up its event programming to Web broadcasters and is boosting its online content with Brightcove-powered video interviews with award winners. On-demand content shows no signs of abating—but there will always be a place for live, occasions-based viewing that's all about a community tuning in at the same time to witness a shared spectacle—whether that's the Olympics, a talent show, or the Oscars. Thanks to multiscreen video technology, viewers can now be a part of those live spectacles without being chained to the main screen in the living room.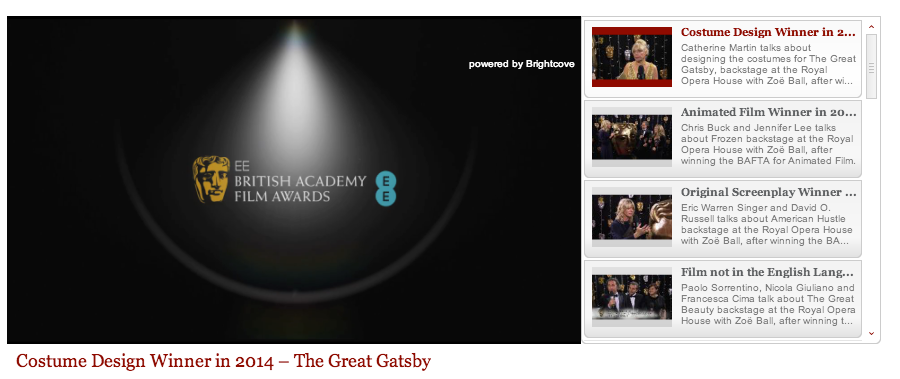 And that's important for live TV that naturally lends itself to communication, discussion and sharing. One of the most recent phenomena in content consumption has been the way we're using multiple devices together to compliment experiences. Live, one-off events in particular are proving their suitability for this type of augmented viewing. Indeed, sports and special programming accounted for almost 60 percent of second-screen viewing in the first quarter of 2013, with the Grammy Awards generating 15 million second-screen interactions alone.
Live video events continue to represent a fast-growing opportunity to organisations of all kinds. What's more, the onset of sophisticated tools for live video encoding in the cloud is removing the legacy cost and complexity of in-house multi-screen live streaming, enabling media organisations to support the peaks in demand brought about by live events.
So what's next for live? The cloud is enabling media organisations to augment online live experiences, making them truly personable and addressable. While two individuals live streaming the Oscars online will view the same programming, it's now possible to dynamically insert personalised advertising that's targeted to the individual. It's an approach that capitalises on the social nature of live video events, whilst delivering an overarching experience that treats the viewer as a unique individual—generating value for consumer, advertiser and publisher alike.
Learn more about how Brightcove is helping organisations of all kinds to reliably encode live and on-demand video without having to pay for, manage and scale expensive hardware
Check out how Sound Tribe Live bypassed the traditional challenges associated with live video transcoding using Brightcove Zencoder
Find out more about Brightcove Once—our cloud-based ad insertion and video stitching