Kauser Kanji, is the owner and founder of VOD Professional, in this guest blog he takes a look at the topic of content discovery during the leanback experience.
Part of the work we do at VOD Professional includes studying the user interfaces, across platforms, deployed by popular video on demand services such as the BBC iPlayer, Hulu, Netflix and iTunes. We take screenshots (8,000 and counting), write analyses and benchmark products against the best-in-class services in the market.
In the course of performing this research, we've found that there are 25 functions that commonly appear in all video products – things such as customised video players, content recommendation functions, live viewing, social sign-in, 'favourites' and accessibility. Lately however, we've noticed a new feature that's starting to be adopted too: content discovery while watching VOD content.
It's a straight-forward approach – consumers can look for the next thing to watch while they're already viewing a video – but one that only partially solves the dilemma about when and how to surface content to users. Below are three of the best examples of content discovery that I've seen so far:
#1. Magine
Magine is a European cloud-TV service operating out of Stockholm. Available on connected TV and mobile devices, the service lets you discover content while you are watching through a number of ways. First, the EPG page stays open while video appears in the top left-quarter of the screen – see below.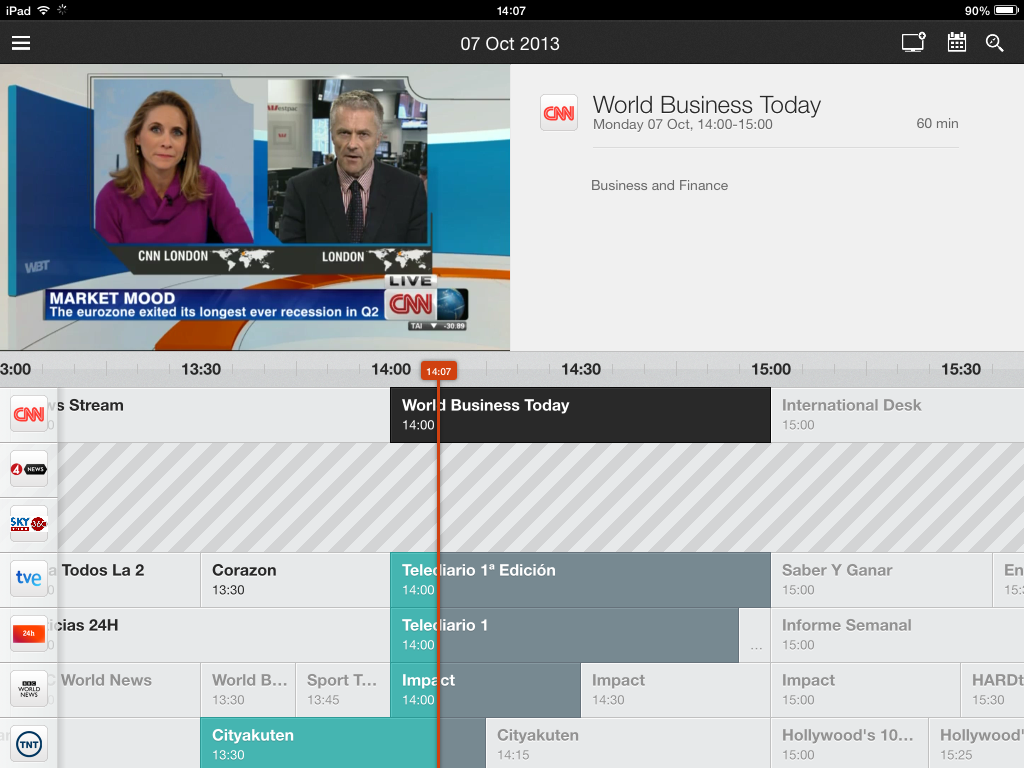 Second, even after you've maximised the video window you can touch in an overlay from the right which displays what else is on live right now and on-demandfrom the past 24 hours.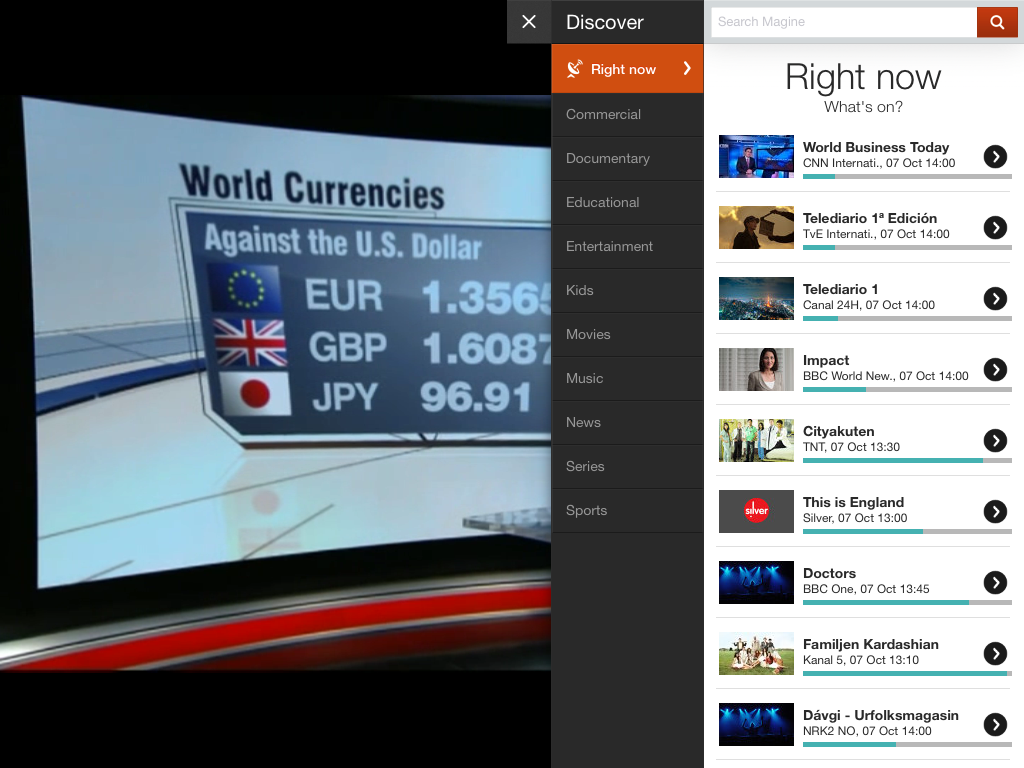 Finally, there's a 'Channel Grid' option which cuts the screen into nine boxes. Eight of these are static. The top-left cell however continues to play live content.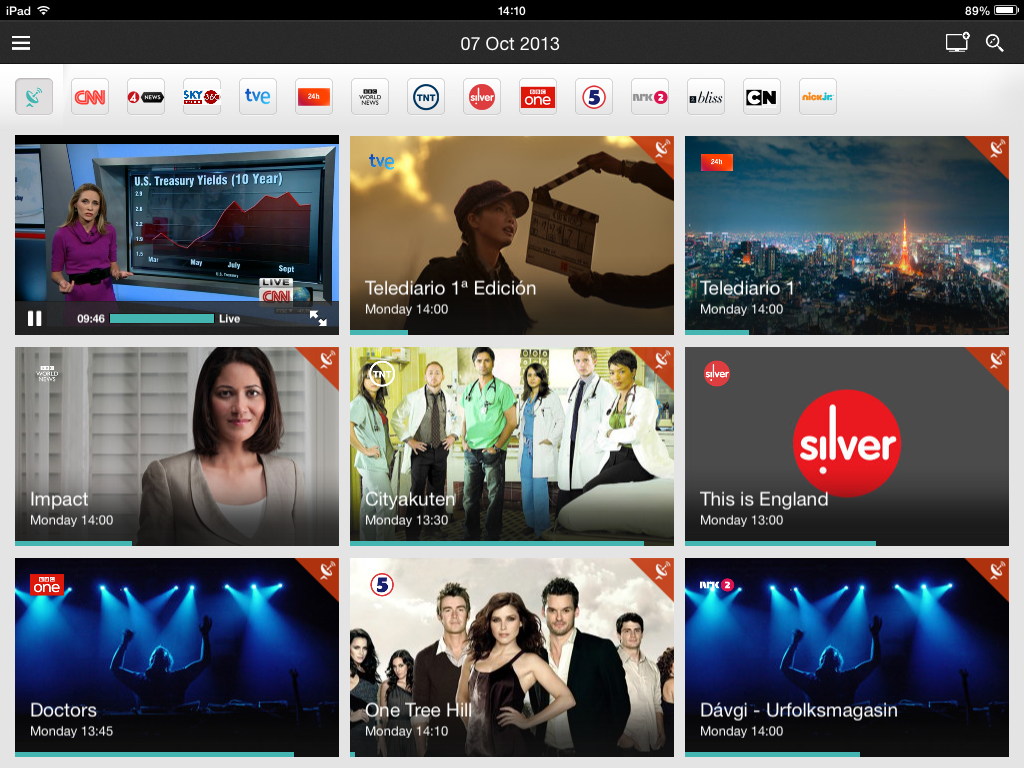 #2. Vevo
Vevo, the music TV app co-owned by Google and Sony Music Entertainment, is my current favourite VOD service. Why? Because the iPad version looks great, is extremely easy to use, pre-loads content so that you can seamlessly watch videos one after the other and because the necessary commercial breaks are short and infrequent. On top of all that, Vevo lets you discover content while viewing through the use of overlays – see below.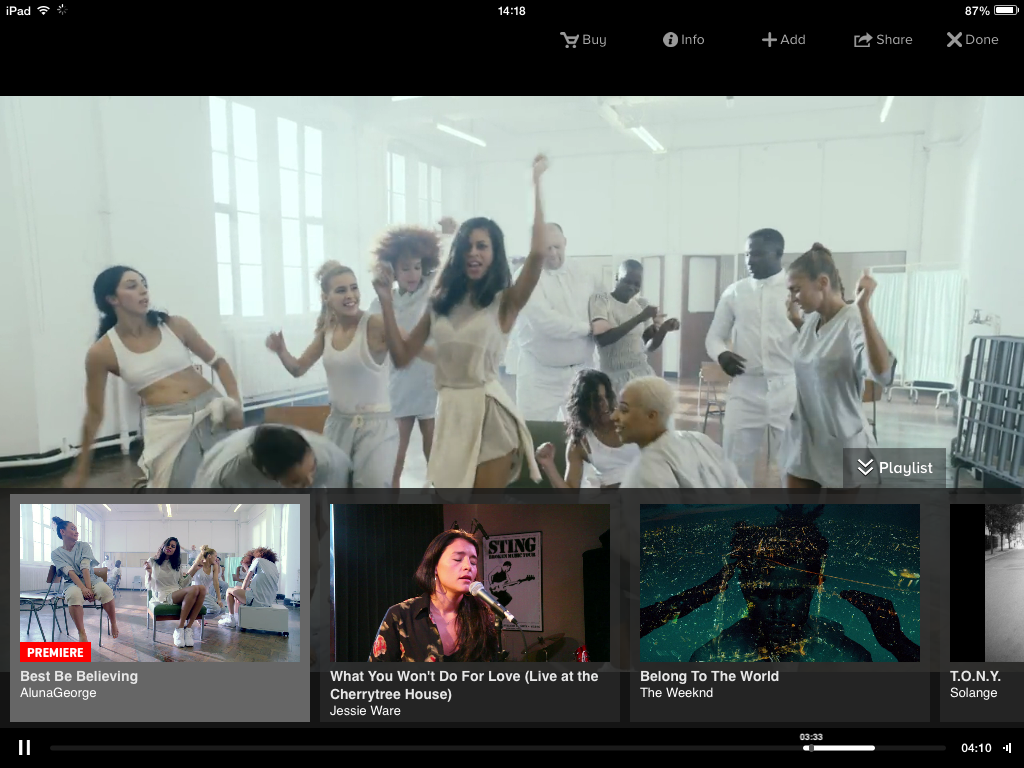 #3. ADB Graphyne
Finally, here's a service that I saw demo'd at the recent IBC conference in Amsterdam. It's called Graphyne and it's a new UI / UX framework for connected TV and set-top boxes. Created by ADB (Advanced Digital Broadcast), Graphyne uses "walls" that appear over the TV show / movie that you're watching as shortcuts to recommended content, plus a media bar and content-sensitive action menus.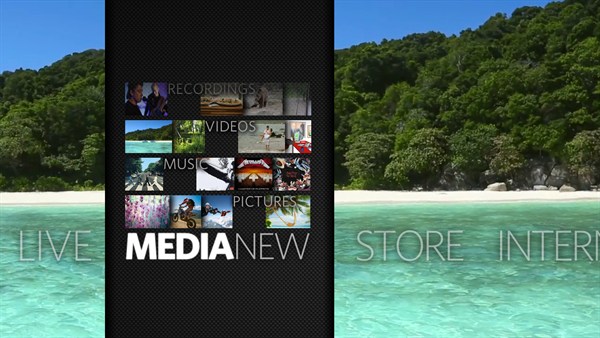 I'd love to hear your thoughts on best practices for online video content discovery; please feel free to reach out via the comments section.
Kauser Kanji is the founding editor of VOD Professional – a trade website for people who work in video on demand, IPTV and Connected TV. An industry veteran, Kanji's first VOD job was as Head of Online at the British newspaper the Racing Post where helped to set up live and catch-up horseracing on the internet in 2005. He has since been a Head of Web at NBC Universal and worked on video-related projects for the news broadcaster, ITN, and the multinational Virgin Media.
To contact Kauser please drop him a line on Twitter @vodprofessional.