User-generated content is a relatively new phenomenon--originating in the mid-2000s and surging in popularity ever since. Media companies and brands alike have embraced the knowledge, thought leadership and creativity that citizen journalists and consumers bring to their owned online properties. Major household names (i.e. Ford, Doritos) have taken user-generated content one step further by embarking on advertising campaigns driven solely by brand enthusiasts. It's truly fascinating how the medium has evolved in only a short time. And, the increasingly growing prominence of online video--which really took root in the last decade--combined with the proliferation of smartphones has had a direct influence on the prevalence and influence of "citizen content."
Brightcove technology partner Filemobile provides its broad array of customers with the software necessary to help them to publish and manage user-generated content for optimal visitor engagement. Several of our joint customers are using Filemobile and Brightcove Video Cloud together to enhance and deliver their user-generated video materials. The examples below are all different--and also highly effective--implementations of user-generated video content:
Life is Good: This Boston-based apparel maker emphasizes positivity and an optimistic view on life--sentiments it seeks to promote through both its products (which benefit children in need) and marketing initiatives. Through its "Good Vibes" portal, Life is Good encourages its online community to share photos and video that highlight good cheer, humor and inspiration. Because user response to Good Vibes has been so strong, Life is Good is taking advantage of both Filemobile and Video Cloud to host, manage and maintain all of the user-generated content it receives--ensuring long-term organization and thoughtful presentation of its positive messaging.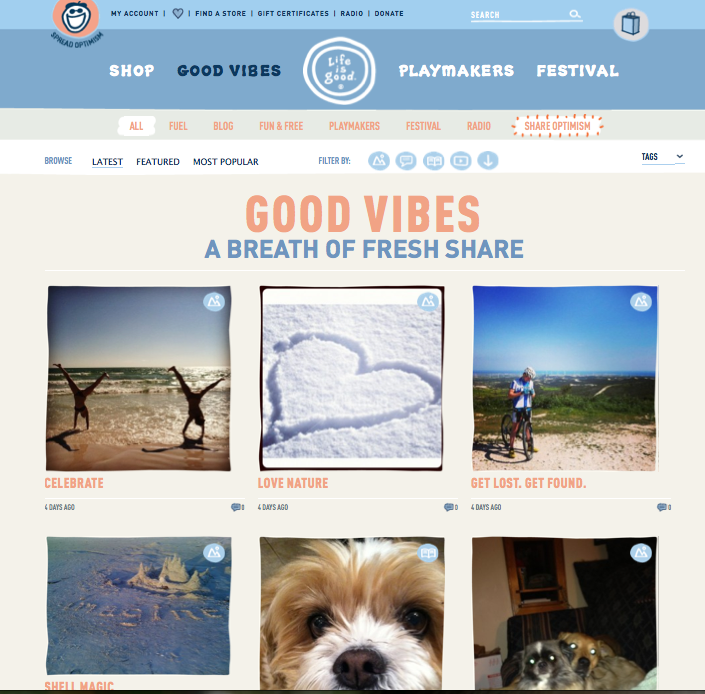 FOX News: FOX News' uReport is the network's citizen journalism news hub. Through a mobile app and a Web interface, FOX News recruits written and video stories from citizen reporters. The network then moderates and curates the material. The best of the best is then selected for repurposing on FoxNews.com, or for airing on the network. FOX News needed a sophisticated, integrated social platform--including video management capabilities--to ensure its viewer reports were appropriately organized and prominently displayed, leading to its reliance on Video Cloud and Filemobile.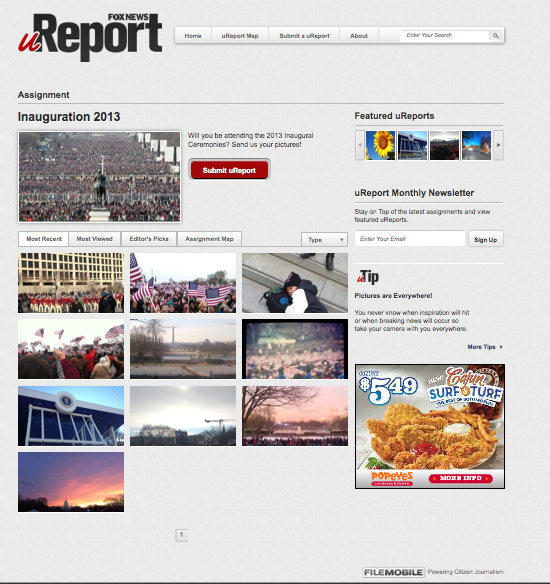 Disney/ABC Unstoppable Moms: LIVE with Kelly and Michael, presented by Disney/ABC, initiated a search for "unstoppable moms" from across North America. The show encouraged viewers to submit written or video descriptions explaining why their mom is "dedicated, caring, confident, loving, determined and ready for anything,"and then selected a series of semi-finalists. On March 14th, finalists were announced and viewers were asked to visit the microsite to vote for what they considered to be the most compelling video or essay. The worst part? How can anyone possibly choose one story amongst all of the wonderful, inspiring ones? The best part? One incredibly deserving mom won the grand prize of $100,000! With a prize of that magnitude at stake, LIVE needed to ensure that the content it showcased was appropriately hosted and easily maintained and organized. We're so excited to be a part of recognizing moms, who everyday embark upon the hardest job around.
These are all creative examples of embracing user-generated content--and it's only the beginning. User-generated content will continue to be the norm, and major brands and media companies will increasingly require sophisticated social media and online video platforms to ensure heightened engagement and content optimization.