Despite online video's wild popularity among consumers and its proven ability to drive engagement, many marketers have yet to fully realize the full potential of online video to help tell their stories and build relationships with audiences. To help marketers more effectively leverage video across their brand ecosystem, we're teaming up with Forrester Research to present the free webinar, Boost Your Content Marketing Ecosystem with Video.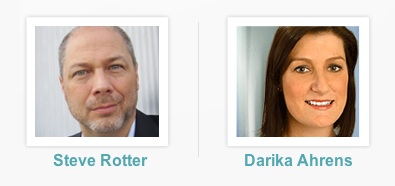 On Thursday, September 20, at 11 AM EST, Forrester analyst Darika Ahrens and Brightcove VP of digital marketing solutions Steve Rotter will examine the numerous ways in which video content can drive value through the customer lifecycle, and provide a framework to help marketers better define their online video strategy. Darika and Steve will also address the following points during the webinar:
Online video trends affecting marketers today
Examples of how video content drives value across each point in the customer lifecycle
How you can use a variety of sources to incorporate video across your entire brand ecosystem
Best practices for succeeding with online video
Registration is open at the webinar home page. And to learn more about video for marketing, check out this month's edition of Brightcove's Bright Ideas thought leadership series, which includes a downloadable version of the Forrester report, "Boost Your Content Marketing Ecosystem with Video," as well as a video in which Steve Rotter takes a deeper look at the report.