Online video is on fire in the kitchen according to a great new report released by Brightcove customer Allrecipes.com, a leading online resource for cooks of all skill levels. Its Measuring Cup online survey of more than 2,500 community members, which Allrecipes.com first conducted in 1999, indicates that three-quarters of women watch cooking videos online.
The percentage of women who feel how-to videos are an imperative to recipe websites has nearly doubled between 1999 and now, from 45% to 74%. The trend, says Allrecipes.com, is likely to continue as nearly half of the respondents believe more people will learn how to cook from videos than from their parents in 15 years.
Allrecipes.com first started creating original video content in 2007 and has produced 1,000 videos to date. The world's # 1 digital food brand uses video throughout its website to "entertain, educate and inspire home cooks," according to its website.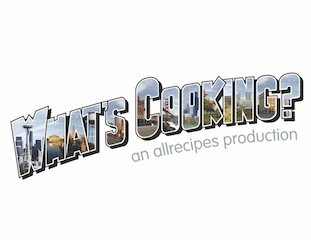 Original productions such as "What's Cooking" are among the 1,000 videos Allrecipes.com has created for its Website.
Some other fun facts from the report:
Smartphones are key: More than one-third of respondents report having used a smartphone to look up a recipe.
Chicken is in demand: Chicken is the number one search term worldwide.
Websites in, cookbooks out: 44% of respondents would choose cooking websites if they were allowed only one cooking resource for the rest of their lives as compared to 19% who would opt for cookbooks.
We'll have the lasagna: With 14 million page views, "World's Best Lasagna" is Allrecipes.com's top recipe of all time.
Apparently easier access to recipes hasn't actually made cooking any easier. Allrecipes.com says only 35% of cooks offered a positive response when asked if recipes make cooking easier. That compares to a 73% positive response rate in 1999.
The Internet has done a lot, but it still can't cook your food for you … yet.