Three leading providers to media owners came together last week at the Marina Bay Sands Expo and Convention Centre for one morning of shared discussions around streamlining web operations and content strategies.
Atex, Brightcove and Videoplaza each took the lead on "Managing", "Publishing" and "Monetising" to holistically address shifting rules for publishers in an increasingly complex environment of audiences now engaged with content across a range of platforms and device types.
We thought you might enjoy some of the day's highlights!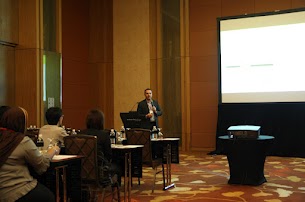 Kicker of a Start - Jerome Laredo, CEO of Atex Asia got everyone off to a great start with some industry challenges and cornerstones for managing large volume and high traffic websites requiring several outlets for content.


Food for Thought - Dennis Rose, VP of Brightcove Asia Pacific followed-up seamlessly with content consumption trends and what publishers ought to be thinking about when driving a content-centric business.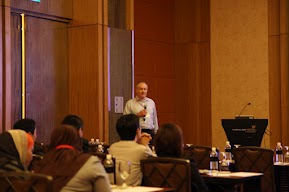 Show Me the Money! - Joe Girling, VP of Revenue at Videoplaza rounded off the presentation with findings from their newly launched research report "A Future for TV: IP-Delivered Video Advertising in a Connected World" and some advice on maximising advertising revenues.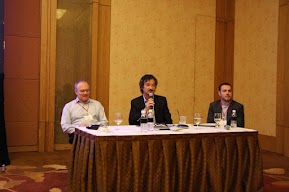 Panel of Three - Our speakers then addressed the room with some pertinent questions from the floor from Ms. Bhang Soo Jung of GlobeCast and Ms. Crystal Lee of The Star Publications.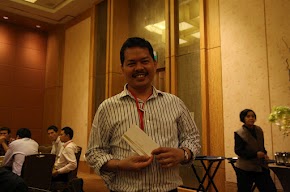 Someone Got Lucky Too - Not forgetting congratulations to Robert Gantuangco from TechCellar, the event's Lucky Draw winner of $500 worth of Marina Bay Sands Gift Certificates. Congrats Robert!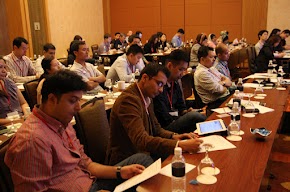 A Meeting of Digital Minds in Asia - Thank you for your participation! You were indeed a great crowd.
Contact apac_marketing@brightcove.com to request a copy of our three way presentation to support your digital content strategy.