Bugs are a way of life in both the physical and virtual worlds. In the physical world, we can "debug" with fly swatters and bug spray. In the virtual world, debugging is a bit more sophisticated, as software bugs can be invisible and unpredictable.
It's doubly hard to identify and kill bugs running on a mobile device—unless you have the right tools. App Cloud developers already have the Workshop app for previewing and interacting with their work in real time. Now they can take advantage of on-device debugging—also called remote debugging—to remotely inspect and tune their code. Here's how it works:
First, go to the "On-Device Debugging" page in App Cloud Studio. Then open an app in the Workshop and give the device a good shake. When the camera launches, scan the QR code that appears in the Studio: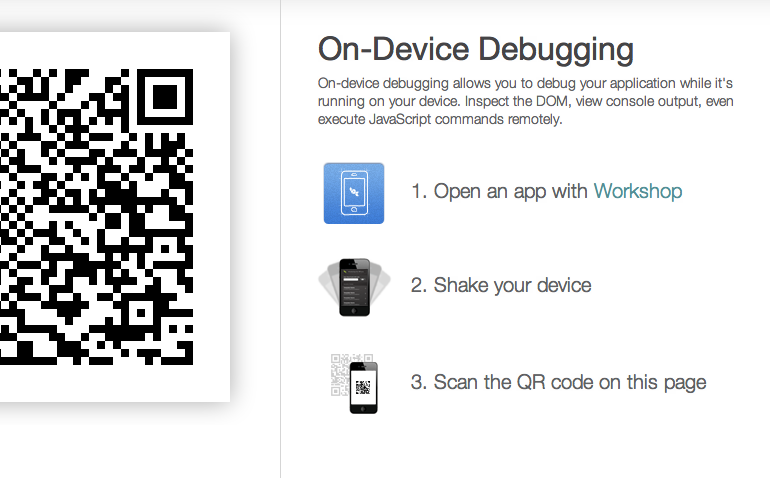 Once a connection is established, you'll see a debug panel in the Studio that looks like the Chrome Developer Tools. From here, you can remotely inspect and modify the DOM, use an interactive JavaScript console, and more: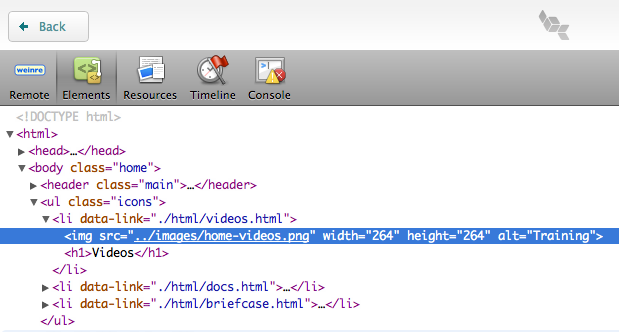 As a test, click the "Console" tab and type bc.device.alert("Whoa!"). You'll see an alert pop up on the device!
App Cloud's on-device debugging is based on the open source Weinre project. It's a great tool for developers who want to build rock-solid apps quickly and easily.
p.s. Get more tips and tricks (and share your own) by joining the Brightcove App Cloud discussion group on Google.