HUGO BOSS treated online viewers of its recent BOSS Black Fashion Show to a live 3D video stream of last month's event in Beijing. As part of the launch of its BOSS Black Fall/Winter 2012 collection, the iconic global fashion brand used Video Cloud to optimize delivery of the live video to an audience of 50,000 viewers worldwide watching on PCs, iOS and Android devices via the HUGO BOSS website and directly on its Facebook page.
The full fashion show and related content, such as red carpet impressions and backstage interviews, is now available on-demand in 3D and 2D at www.hugoboss.com/fashionshow. The 3D content can be viewed using traditional blue/red lens glasses, which HUGO BOSS made available prior to the BOSS Black Fashion Show through its website and retail stores.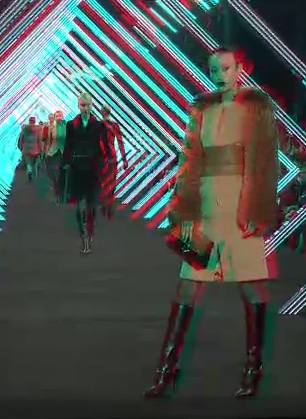 Viewers watching the BOSS Black Fashion show could switch between 3D and 2D streams of the event.
HUGO BOSS took advantage of the Video Cloud Smart Player for the live stream as well as the on-demand content, which not only recognizes what device is being used to view the video and support optimal playback, but also provides customization features that allowed the creation of a 2D/3D switch on the player itself. The switch gives viewers the ability to choose between a 2D and 3D stream of the live event and related on-demand content. Thanks to the Smart Player's DVR functionality, the full show was available for viewing immediately following the event.
For more about the Video Cloud online video platform and Smart Player, visit www.brightcove.com/en/online-video-platform.