In 1974, singer/songwriter Dave Loggins pled to what could be reasonably assumed was his girlfriend to "please come to Boston in the springtime," in his song titled, originally enough, "Please Come to Boston."
Apparently Dave, who wasn't much of the settling down type, was crashing with some buddies while trying to line up work at a local cafe. The incentive he used in his failed attempt to lure his girlfriend to town: An opportunity to sell her paintings on the sidewalk outside said cafe. Shockingly, the girlfriend rejected Dave's proposal.
We're pretty sure that if it were 38 years later and Dave had the chance to invite his girlfriend to attend Brightcove's PLAY 2012 conference in Boston in the summertime (June 25-27 to be exact), things would've worked out differently; particularly if the girlfriend was into online video and digital media, and held aspirations beyond selling her art outside the cafe where her boyfriend may or may not be working.
By the sound of it, money was tight. Fortunately PLAY's early-bird registration rates offer a $500 savings by signing up in time to meet the May 1 deadline.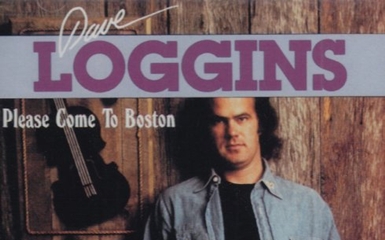 Maybe Dave's girlfriend would have come to Boston if he invited invited her to PLAY 2012.
There's also a good chance that she would find the InterContinental Boston a far more appealing place to stay than his friends' place with the extra space. Being the media-savvy digital marketer that she likely is, she would quickly recognize that PLAY's extensive program of strategy, user, and training sessions, all-star keynote addresses, and exhibit hall featuring hands-on technology demonstrations, presents a remarkable opportunity to learn from and exchange ideas with experts representing numerous industries and markets.
While Dave is hanging out at his crash pad, waiting on word from the cafe and plotting his next move, his girlfriend can mingle with peers from around the world at exciting networking events. Registration includes several social functions, such as a scenic cruise on Boston Harbor featuring food and cocktails, during which she can take in breathtaking views of Boston's skyline set to a one-of-a-kind live musical backdrop provided by renowned DJ/vocalist/multi-instrumentalist Chuck Love.
Going by the song, it doesn't look like things worked out for Dave and his girlfriend back in 1974. He gave Denver a shot before heading west to L.A., all to no avail. Perhaps 2012 and the promise of PLAY and all of its trappings would have charted a different course for the couple.
We can't guarantee what could have ensued nearly four decades ago, but we can certainly assure you that PLAY 2012 will be a marquee event for the digital media industry. To learn more about and register for Brightcove PLAY 2012, visit play.brightcove.com.