We are very excited to have hosted Jeff Whatcott, Brightcove's Chief Marketing Officer in Seoul between April 9th -10th. Jeff had two full day of meetings, marketing events and media interviews, where he met up with many of our customers, partners and prospects. On the 9th April, we hosted an executive luncheon with top advertising agencies in Seoul, sharing with them our global experiences with brands using video, and our online video strategy framework. That was well attended by more then 35 agency 'suits' in senior management and c-suite level.
On 10th April, we hosted our inaugural Developer's Kitchen in Seoul. The workshop was led by Adam Mark, our developer advocate for Brightcove App Cloud. This workshop for App Cloud was also well attended by more then 35 developers from leading media and brand companies, as well as leading digital agencies.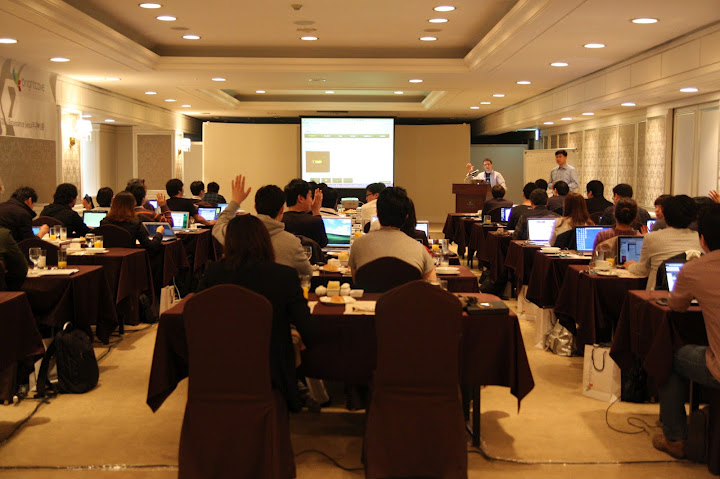 App Cloud Developer's Kitchen Advertising Agency Event
Media interview with Journalists
If you are keen to understand more about what was shared during the ad agency luncheon or developer's kitchen, please contact us.