Once again this year, Brightcove is partnering with the Tribeca Film Festival, presented by American Express, to support a range of exciting new video initiatives for the 2012 Festival, which runs from April 18 - 29 in New York. With the Video Cloud online video platform, the Tribeca Film Festival is able to offer high quality, HTML5 and Flash-based video content that works across desktops and devices and showcases this year's films, interviews with artists and filmmakers, daily video highlights, panels and presentations, filmmaker bios, and a deep archive of past Festival content.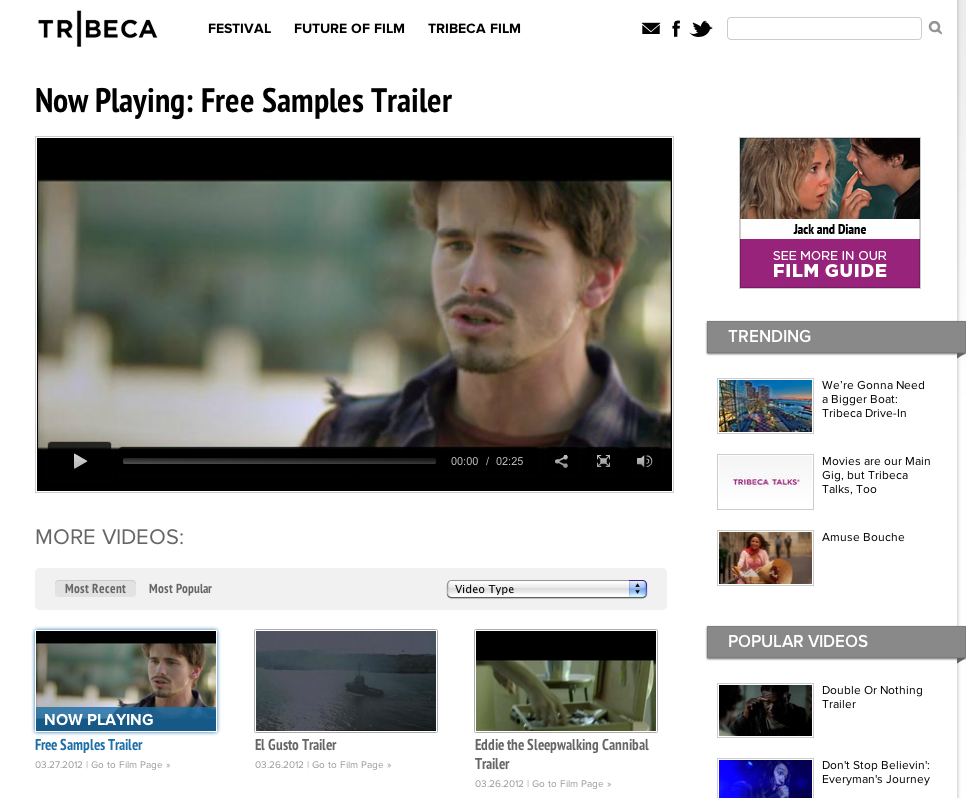 Commenting on the news, Matt Spangler, EVP of Marketing and Content at Tribeca Enterprises said:

"The mission of our organization is to provide artists with unique platforms to expand the audience for their works and to broaden the access point for consumers to experience independent film and culture. Partnering with Brightcove enables us to extend the reach of our video content to fans around the world and ensure the highest quality viewing experience possible across desktops, smartphones and tablets."

Brightcove and Tribeca have teamed up several times in the past to support online video at the Festival, including in 2009. Additionally, Brightcove Video Cloud has been the online video platform behind the Sundance Film Festival for many years.