One of the most significant trends at CES 2012 this week in Las Vegas is the continued expansion of connected TV initiatives by numerous consumer electronics manufacturers. Brightcove is excited to be right in the middle of these developments with Panasonic's announcement that the CE giant is integrating Video Cloud with its VIERA Connect VIERA Smart HDTV platform. The integration will enable thousands of Video Cloud users to distribute their video content to Panasonic HDTVs, Blu-ray players and home theater systems while availing viewers to an extensive range of high-quality video content in the comfort of their homes.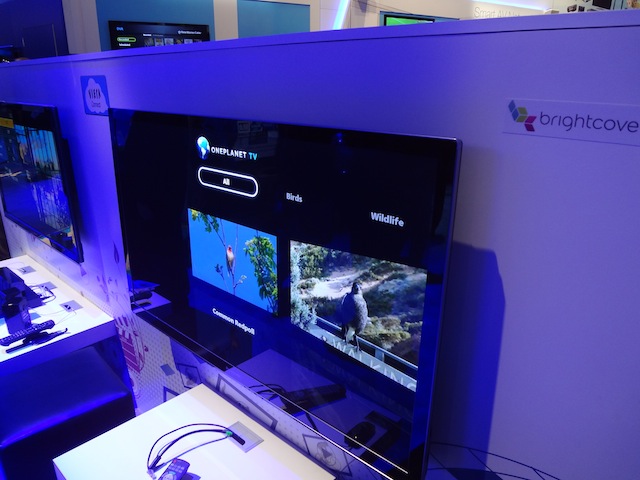 Brightcove is demonstrating the integration of Video Cloud with Panasonic VIERA Connect HDTVs at CES 2012.
This news comes on the heels of our announcement last week with Roku about the launch of a new SHOWTIME interactive app for Roku devices powered by Video Cloud. The app will feature HD-quality promotion content from SHOWTIME series SHAMELESS and HOUSE OF LIES.
Video Cloud is already integrated with LG Electronics NetCast-based smart TVs as part of a partnership we announced last year. In conjunction, we've made available a series of tools and support resources, including a functionally complete reference application, to give customers an advanced starting point for creating immersive LG Smart TV video viewing experiences.
If exhibits at CES this week are any indication, manufacturers are very much committed to making the connected TV a mainstream product. Panasonic, for example, will feature full or limited access to VIERA Connect features in more than 60% of its 2102 line of VIERA HDTVs.

As part of Brightcove's mission to empower media publishers to reach consumers on the most popular devices, we are thrilled to be a part of so many early developments, and remain firmly committed to making it as easy as possible for Video Cloud users to publish their video content wherever and whenever they want.
If you're attending CES this week, we invited to stop by our kiosk at the Panasonic booth (Central Hall 9405) and check out a demonstration in person.