Earlier this year we announced that NHK for Schools became the first Brightcove customer to implement online video digital rights management (DRM) using Video Cloud's support for Adobe Flash Access. Numerous content owners around the world have since implemented the Video Cloud Flash Access option to reinforce their own online video streaming security measures.
At their core, DRM technologies help video publishers secure their content by providing control over functions such as payment terms, allowed devices, and copy and sharing permissions. This provides safeguards against unauthorized use, piracy and other terms of use violations, allowing publishers to support their business models and distribution agreements.
Flash Access is a generally studio-approved form of DRM, providing a high level of video security for online delivery. Video assets are individually encrypted and packaged with unique individual encryption keys at the origination point.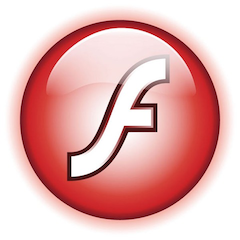 While the security benefits are evident, it's worth noting the ease with which Video Cloud Pro and Enterprise users can activate and use the Flash Access DRM feature. Once the account is enabled, Video Cloud will automatically create Flash Access packages for any videos that are uploaded to the account, and also package all of the existing content. One simple step can secure an entire library's worth of video content along with anything that's added in the future.
The viewer experience is equally seamless since Flash Access auto-loads upon detection, requiring no end-user intervention to either install a plug-in or enter a user name and password. Flash Access videos will play on any computer or Android mobile device running Flash 11 or later.
A wealth of information about Flash Access specifically, DRM, and online video security in general is available in the new Online Video Security portion of the Brightcove Learning Center. For an overall understanding of the range of online video security types and applications, download our free white paper, "Online Video Security 101." "Getting Started with Digital Rights Management for Online Video" is a brief that describes DRM and how it works. And our Support site contains a comprehensive guide covering how Video Cloud works with Flash Access.