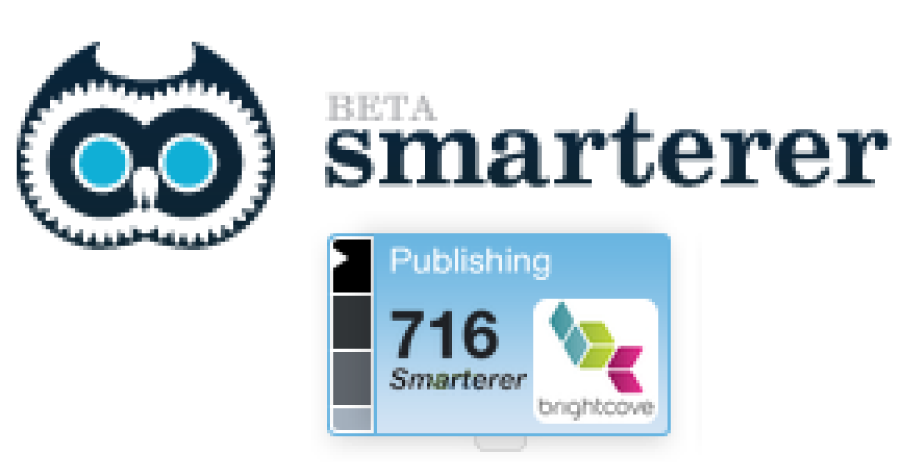 The Brightcove Community & Knowledge Team has partnered with the great folks at Smarterer.com to launch online skill tests for Brightcove Video Cloud users! Initially, we have launched two tests: a test for the Media Module and another for the Publishing Module. But expect to see tests for the Advertising Module, Analytics Module, BEML, and our API sets launching in the future!
So what is Smarterer?
Smarterer tests and scores people on their digital, social, and technical skills – everything from Excel to Google Analytics to Javascript and now Brightcove Video Cloud! Smarterer uses a "crowd-sourced" test design and a scoring algorithm similar to the one developed to rank chess masters. Users take tests and get a badge that represents their skill level and is designed to be shared anywhere they express their professional identity - Twitter, Facebook, LinkedIn, Blogs, Resumes, etc. Smarterer's goal is to enable people to validate their skills for possible employment opportunities or just for fun and to show the world what they know!
The Brightcove Community Team challenges all Brightcove Studio users to test their knowledge of the Media & Publishing Modules and take a test today! For our Developer Community, keep an eye out for the launch of our API tests and then show us what you've got!
What do you have to do?
Click on this link to get started! Choose the test you'd like to try and you'll be able to try out a practice question. You'll be prompted to sign up for a Smarterer account, which can be done simply by registering your email or logging in to your Twitter, Linkedin or Facebook account, and then begin your test!
There are those that are "Smart", and those that are even "Smarter", and then there are those elite who are "Smarter-er"!! Show off your Brightcove Studio skills and let us know how Smart you are today!!