Earlier this week we announced that Allomusic, the first French music website to combine free listening with multimedia coverage of artists' news, has chosen the Brightcove Video Cloud online video platform to support all of its online video content and to enhance the look and feel of the site's video section.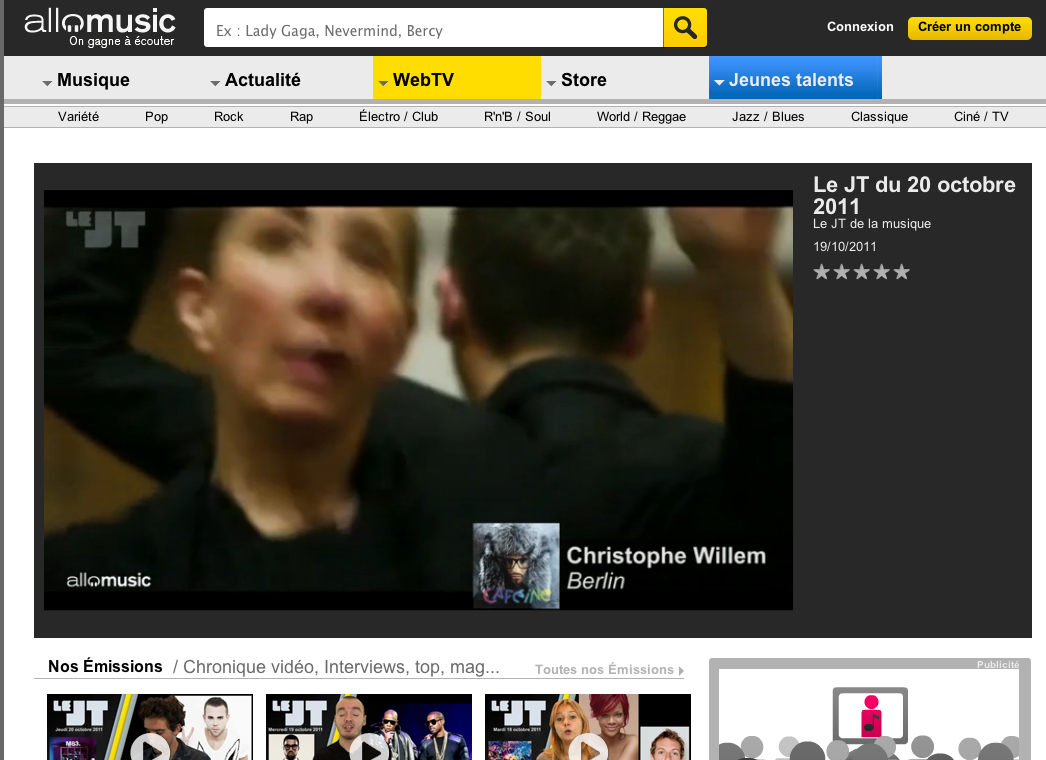 Set up in December 2009 by producer Philippe Abitbol and shareholders including Patrick Bruel, Gérard Darmon and Manu Katché, Allomusic is widely viewed as the top reference site for French Internet users whose main interest is music. Allomusic offers free listening coupled with a loyalty points scheme, and has quickly become one of the top music portals in France. The site offers a variety of video content, including clips, interviews with artists and music news bulletins. In less than 2 years, the site has garnered more than 500,000 unique visitors per month and a total of 24 million site views.

To meet this fast-growing demand, Allomusic turned to Brightcove Video Cloud to support all of its video content and ensure content was accessible across PCs and devices. Video Cloud also enables Allomusic to improve monetization around its content and expand its video offerings to include a new Web TV channel and special pages for up-and-coming artists.

Allomusic is just the latest in a series of exciting new customers in France, which also includes Prisma Presse, L'Express, Le Figaro Group, Audi France, Société Générale, and Roche.