For many of our publishers, video metadata is an essential tool for content management and tracking. Whether they are using tags for video search engine optimization, assigning content to players programmatically with the reference ID, or using a custom metadata field for custom functionality, video metadata can be a crucial step of the content publishing workflow.
Our latest Video Cloud product update includes a metadata assurance feature (for Professional and Enterprise editions) to assist organizations like these in content publishing and quality control. The feature lets account administrators denote certain metadata fields as "required." Content missing any required data can be uploaded, edited, and even inserted into playlists, but will remain in an "inactive" state and thus will not display in players on the Web.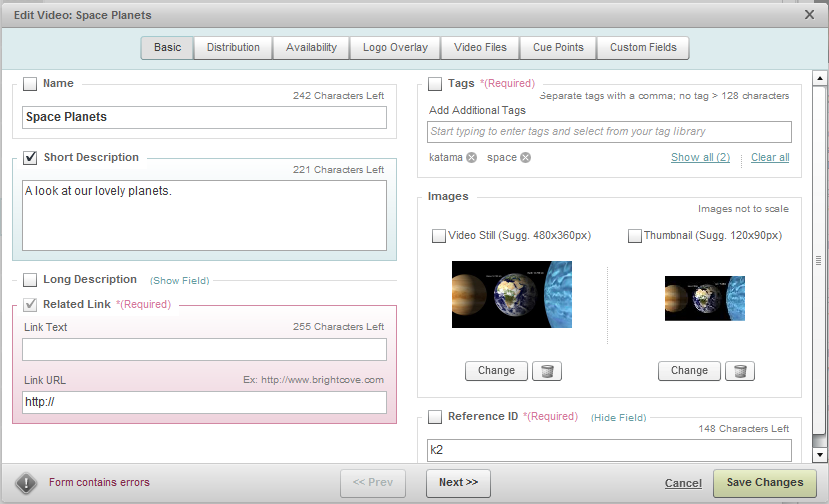 This feature helps our publishers with quality control, essentially playing the role of a QA employee. Since it's designed to help publishers easily find and update all content missing required metadata, it can improve your team's productivity while simultaneously reducing or even eliminating any publishing errors caused by lack of video metadata. This is especially important if you decide to roll out new custom fields for a video project – if users uploading content into your account forget to add data because the field is new to them, metadata assurance will catch their mistake.

Metadata assurance is just the first in a number of Video Cloud improvements we have planned to help our customers increase productivity and eliminate mistakes in their content publishing workflows. For detailed instructions on using the feature, visit the metadata assurance support documentation. And stay tuned for more Video Cloud productivity enhancements in the near future!