Following on the heels of our developer kitchens in Cambridge and Sydney, the App Cloud team hit the road (and the rails and the skies) to train another 30 web developers in Paris, London and Munich. Three cities in three days, with barely enough time to stop and sample the local cuisine!
At each kitchen, we taught the developers how to cook up cross-platform, content-driven apps using our HTML5-based API. First, we covered the basics: how to create views, how to interact with device capabilities, and how to load content feeds from the App Cloud studio. Then we experimented with uploading templates to the studio and building apps from these templates. Finally, we moved into advance concepts like developing custom components for reuse across applications.
Below are some shots of Jeff Whatcott kicking off each day's curriculum.
Interested in attending a developer kitchen in your town? Let us know!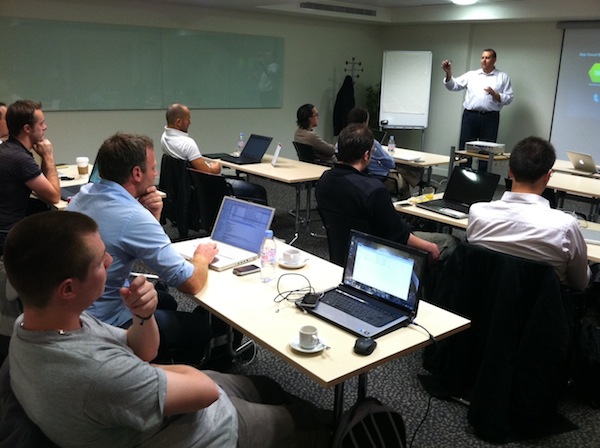 Paris, France, Tuesday, Aug. 30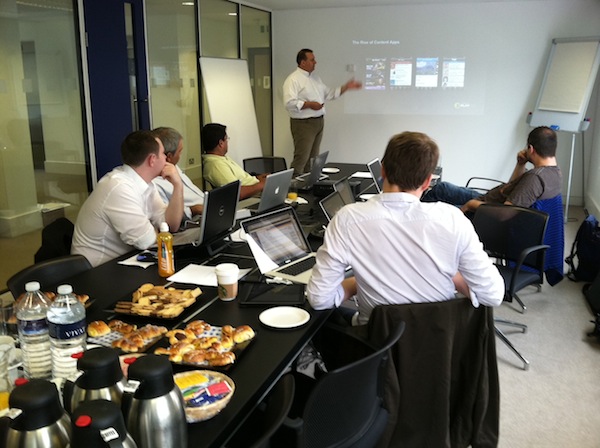 London, England, Wednesday, Aug. 31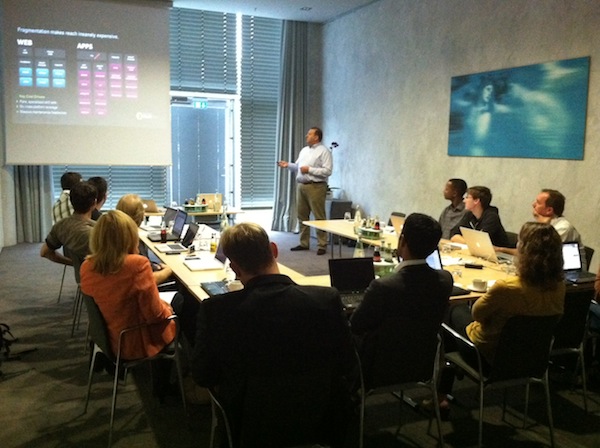 Munich, Germany, Thursday, Sept. 1