Ian Marlier, Systems Engineer and creator of formal Fridays tells us about himself and what it is like working at Brightcove. Ian joined Brightcove in 2009 as a member of our Systems Engineering team. On the Sys Eng team, Ian plays a key role in creating systems and infrastructure to provide continuous service to our customers across the globe.
Name: Ian Marlier Role: Systems Engineer
What do you work on at Brightcove?
As part of the Systems Engineering group I work on scaling all parts of our service, service performance, site reliability, systems architecture, and whatever else comes up. Some days it means running network cable, some days it means writing storage systems, some days it means fighting (metaphorical) fires, and some days it means sitting with software teams to help design a new application.
How did you decide to work at Brightcove?
I had spent the prior 4 or 5 years working for companies that weren't really going anywhere -- good learning experiences, but they weren't growing, and the challenges weren't changing. Brightcove gave me the opportunity to apply the skills that I already had at a much greater scale, and learn new things to which I wouldn't have ever been exposed at an earlier-stage startup.

Where are you from and where did you attend school?
I grew up in Dorchester, MA, part of Boston, and lived here through high school. For college I went to the University of Chicago, where I studied Philosophy.
What kinds of hobbies and interests do you have outside of work?
I'm an avid cook and a brewer, and have been known to claim that the reason that I work is so I can afford to buy ingredients. Homebrewing is something that I've been learning over the last year or so, with about 12 or 15 batches behind me at this point; I'm hoping to perfect a recipe for a dunkelweiss in the near future.
To balance those out, I try to spend time every day doing something sports-related. Ultimate frisbee and basketball are particular favorites, and on the days that I don't play one of those I usually try to get in a run or a bike ride.
What is one thing you couldn't live with out?
Green vegetables. Spinach is awesome.
What is the most important thing you have learned in the last five years?
When you get home at night, turn off your work email. After years of working on the edge of burnout at a number of startups, I've finally figured out that 8 or 10 productive hours of work and 6 hours of doing something else is WAY better than 12 or 14 hours of not-very-productive work. Sure, sometimes long days are necessary. But usually, they just make you less effective.
What keeps you coming back to Brightcove each day?
It's a fast-paced, and incredibly fun company. Even when it's not fun because we're disagreeing about what we're doing or how we're going to do it, it's still fun because it's a bunch of very smart people having really high-level architecture discussions.
What is your hidden talent?
When I rock a suit, I can totally fool people into treating me like a respectable, mature adult.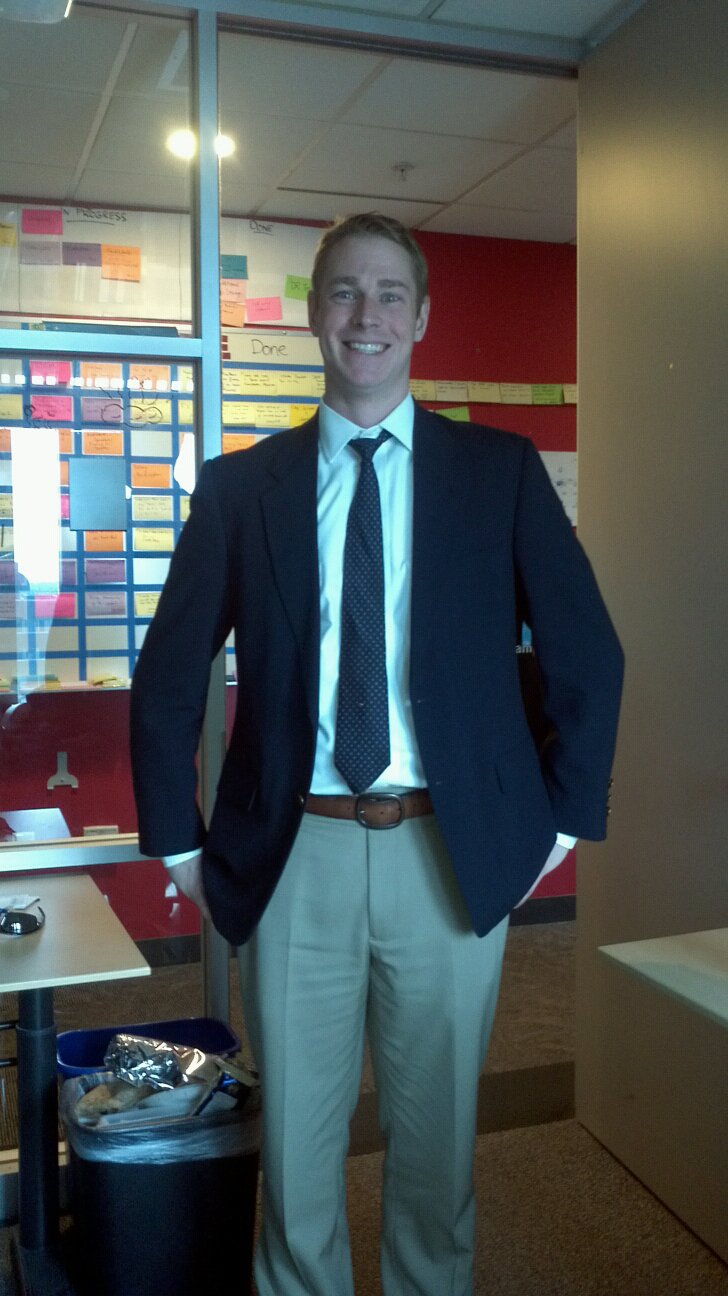 What type of person should work at Brightcove?
Smart and passionate, driven to succeed, bright enough to learn and articulate enough to teach. I want to work with the best people in the field, and we have the types of problems that the best people in the field should want to solve.
To learn more about how you can work at Brighcove click here.