Brian Deitte, Principal Software Engineer and Foosball enthusiast at Brightcove tells us about his experience here over the past 4+ years. While working here Brian has developed many features for our players that are viewed by millions of people worldwide.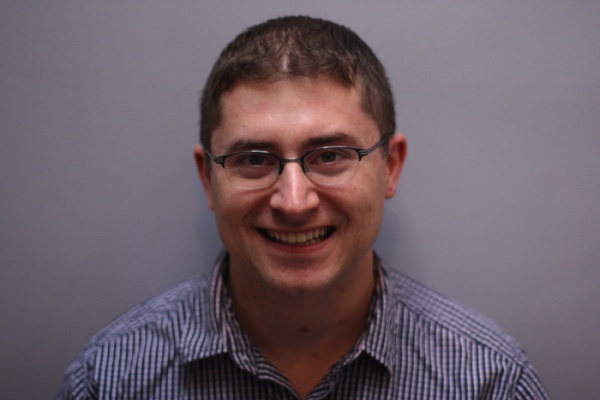 Name: Brian Deitte Role: Principal Software Engineer

When did you join Brightcove and why?
I joined Brightcove in October of 2006. I wanted to join because of the interesting people I met and the intriguing projects going on.
What do you work on at Brightcove?
I mostly work on the Flash version of the Brightcove video player, handling everything from advertising plugins to implementing Stage Video. I'm sometimes involved with the HTML5 video player and the Java backend. I'm also on our development support team that handles figuring out priority issues part of our DevOps system.
What kinds of hobbies and interests do you have outside of work?
Sometimes I play around so much with the things I'm doing at work that I feel it's "outside of work" as well! But other than that, I most love to spend time with my family and my 16-month old daughter. When it's warm outside, I take her on long runs along the Charles.
Where are you from and where did you attend school?
I'm originally from Madison, Wisconsin and attended school at the University of Iowa. I went there for their English program and somehow left with a Computer Science degree.
How did you end up in Boston?
I took a job after college working at Allaire working on JRun. I was very excited to work with a smart group of people on a product I had already used. I had a great time there. Now I've come full circle, working again under Jeremy Allaire at Brightcove.
What is your favorite memory or experience at Brightcove?
Foosball at the often-empty bar that's below our office. Unsurprisingly, the bar is undergoing renovations right now, and so this has been replaced by foosball in our rec room at Brightcove.
What keeps you coming back to Brightcove each day?
I love working on something that is seen by hundreds of millions of people. I can't count how many times I've gone to a new website and could see they were using Brightcove. There's not a lot of places that you can work on something of that scale. I also like creating APIs that other developers use, something I've been doing for a long time. And I like working with so many smart and nice people.
What type of person should work at Brightcove?
Someone who is excited and able to learn new things in the constantly-changing video world. Someone who can work well within a small team that does everything together and ships features every two weeks.
Follow Brian on Twitter: http://twitter.com/bdeitte