Earlier today, we announced that Screen Media Ventures, a leading worldwide independent motion picture distribution company, has chosen Brightcove to support its new online digital movie platform, Popcornflix.com. The new Web service, which launched last month, provides free access to hundreds of theatrically released and independent movies to viewers in the U.S. and Canada, with international operations set to launch soon.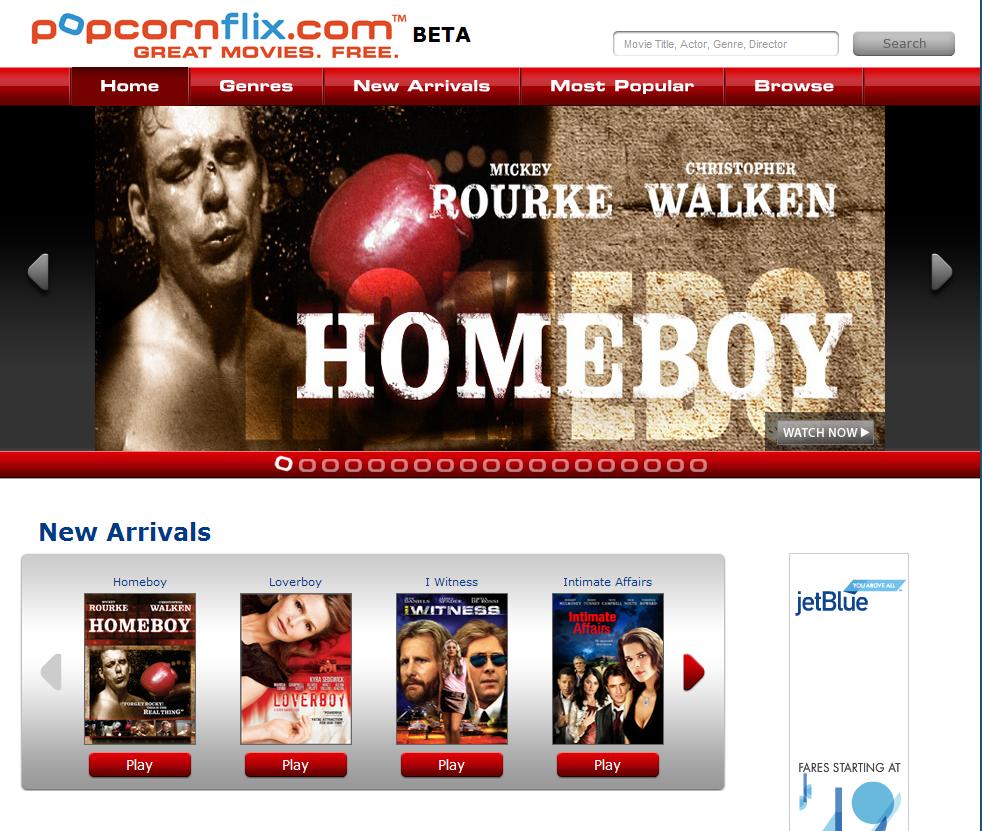 Popcornflix will have 1,000 feature-length films available by the end of 2011, and draws on its vast library of more than 1,500 films as well as content from third parties. It is the first ad-supported movie platform of its size created by an independent distributor / content owner.

Using the Brightcove platform, Screen Media is able to deliver a customized, high-quality viewing experience across multiple platforms, as well as integrate easily with third party ad networks and servers to create new revenue opportunities for advertisers. Each Popcornflix film includes pre-roll, spot ads and banner ads that offer content and advertising partners a valuable movie-viewing audience. Additionally, Brightcove's social sharing features enable Popcornflix viewers to share their favorite films with friends via links to Facebook and Twitter.

Brightcove's range of mobile video capabilities also makes it possible for Popcornflix to extend the reach of its video initiatives to mobile devices to ensure the broadest possible audience for its content.