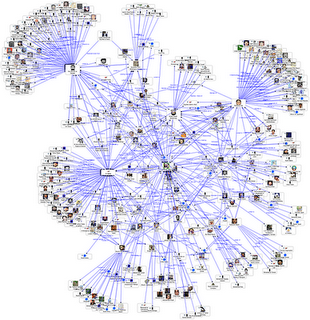 With SXSW just around the corner, we've been doing a lot of thinking here at Brightcove about how social media and video are really a match made in heaven, when used right. But we know that video and social media are relatively new tools in our belts, and that folks are just beginning to wrap their heads around how to use them, let alone optimize their use to derive value. So, we are pulling a bunch of ideas and resources together into one big how-to guide, due to release later this week. But here's a sneak peak of some of the useful things will be covered in the free download.
The Business of Social Media: Or, Why My Boss Will Care
Social media is nothing but a buzzword if you don't have business goals to align and motivate your social activity. But when social media and video join forces, they contribute to a special mix of business outcomes that you and your boss will get excited about.
Traffic: Videos, whether or not they go viral, will inevitably drive more traffic to your site. Forrester found that pages with video stand a 50% better chance than text pages alone of showing up on the first page of Google search results. Sites with video are also more likely to be clicked in search results because videos grab searchers attention in text based search results. Video metadata paired with text on the page will also significantly contribute to your site's SEO.

Awareness: Every business wants to build awareness of its mission and brand. By making use of the social graph, businesses can foster word of mouth promotions passed from customers to their own networks with incredible ease. The introduction of Facebook "like" buttons and click-to-share features removes all friction to make sharing a seamless and natural activity, and will result in introducing new opportunities for brand impressions to new prospects.

Engagement: Marketers want both potential and returning customers to have a reason to stay on your site and continue considering your products and services. Media publishers want to keep viewers coming back for more content to increase impressions. Engaging video content can keep folks on your site longer. Socially shared videos have high engagement rates, which results in longer and more meaningful impressions that can stay with that viewer to influence their purchasing decisions later on.

Loyalty: Fresh video content gives loyal customers reasons to continue to engage with your company, especially if you continually share with customers that are following your activity through their Facebook or Twitter feeds.

Evangelists: Social sharing is quite possibly the easiest way for companies to empower their biggest fans to evangelize and share their enthusiasm for your company with their friends and followers. Social sharing buttons enable evangelism through sharing like never before.

Context: Publishing through social media outlets is really all about context. By delivering video in the places where users spend their time, you have more chances of making a strong impression. You don't have to drive users to your website to engage with them, and email is not the only inbox to push content to customers these days. Feeds are the new context. Putting your video in the social feed context lets customers interact with your content in their own preferred mode of consumption, whether that is through RSS readers, Twitter streams, or Facebook news feeds. A customer who might follow you on Facebook won't necessarily be a Twitter user.
We can't think of any company that does not want to cultivate and support each and every one of these elements.
Stay tuned for the release of the full guide!