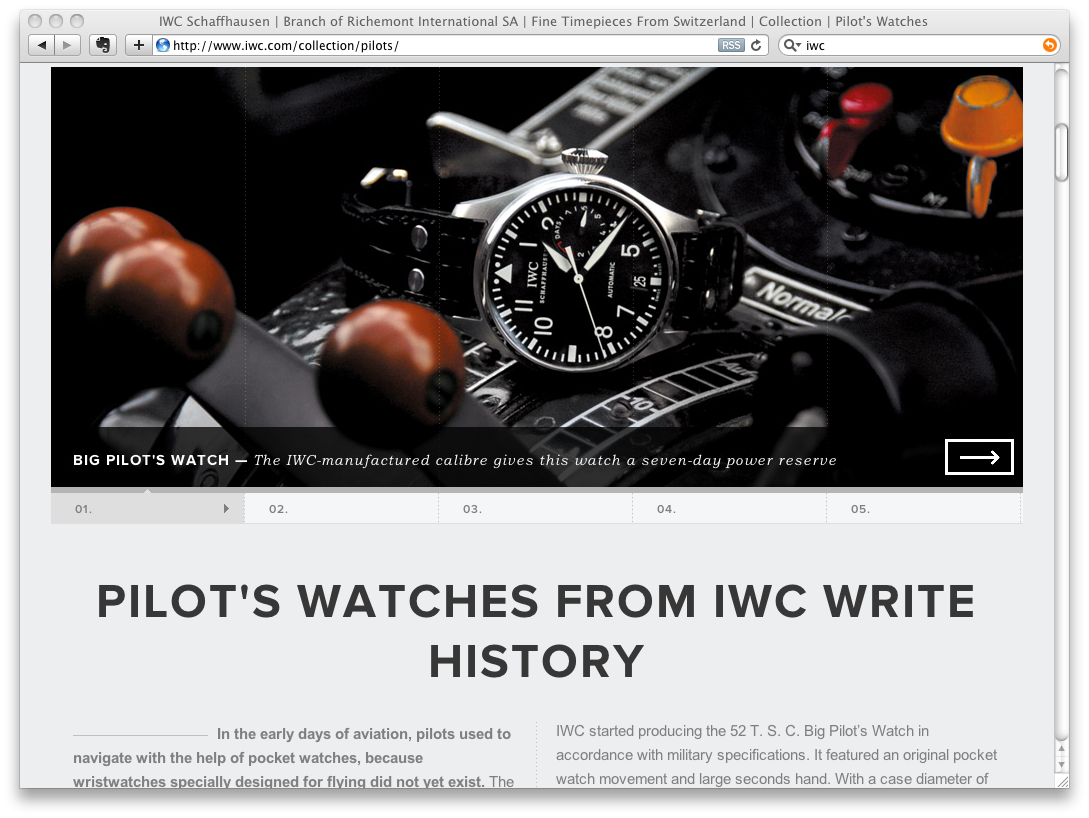 Browsing the Internet, we often come across cool websites for products we like or sites we find inspiring, only to discover that it turns out these folks are using Brightcove as one of the facets of their engaging websites! Our designer Zack pointed out IWC Schaffhausen, which he found on siteinspire.net.
We took the opportunity to reach out to Dominic Weir, the Head of Consumer Marketing to ask him a little more about IWC's beautiful website, how they built it, and why video was an important tool for telling their story online.
The website is beautiful! Did you work with an agency, and if so what firm?
Thank you for the compliment. Yes we worked with a company called Odopod based in California. They have a great team who share our passion for excellence in design and engineering; they share our brand values. Odopod recommended Brightcove to us because it allowed us to provision content on the fly and deliver high quality streaming video to the devices that our customers use. [For more on Odopod's work in this implementation, see their blog post about their use of HTML5 and Brightcove in the design of this website.]
How are you using video to tell the IWC story and bring your watches to life?
Video is an important medium for us because we create dynamic products that inhabit emotive worlds such as the Pilot, Portofino, Portuguese and Ingenieur collections. These worlds have very distinct qualities that video conveys well. Furthermore, our products feature intricate movements and complications that demand a high degree of graphical explanation; video is an ideal medium.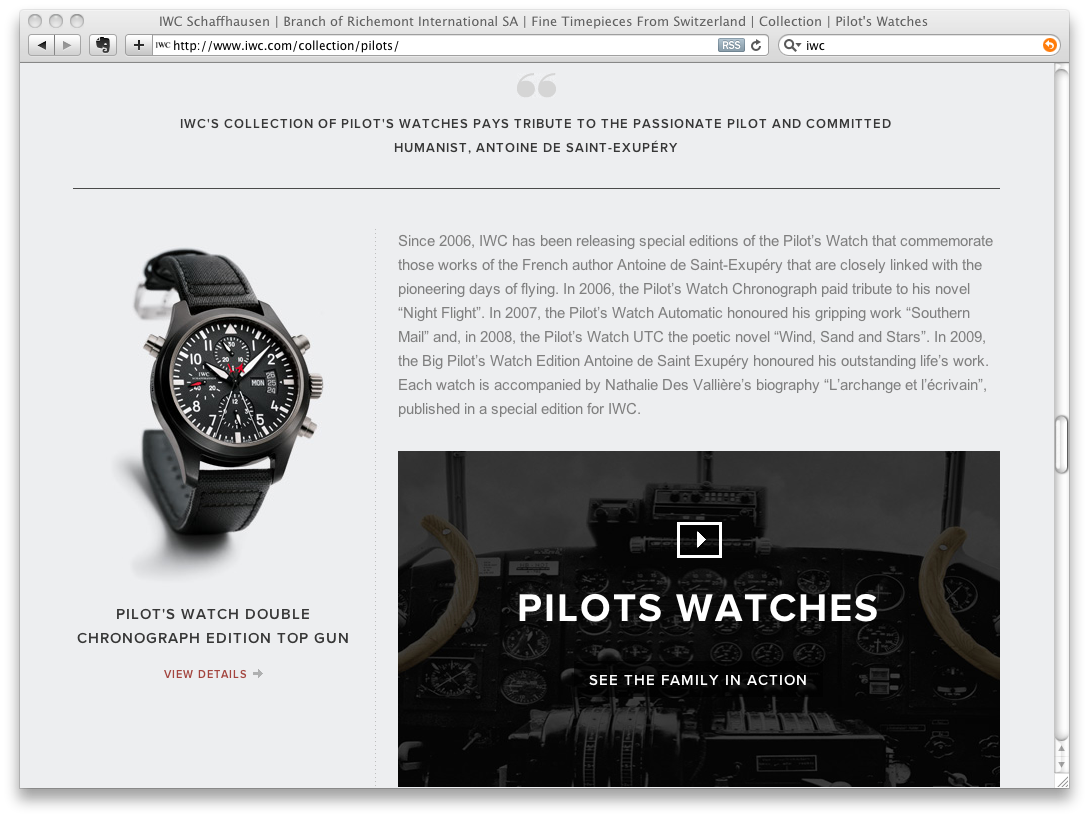 You have taken a truly multi-media story telling approach using text, images, and video. Can you describe your vision for how they all work together?
We wanted to create a site that allowed for users to engage the content in a variety of ways. From reading long-form articles, watching short videos inline or long videos in a more cinematic setting, to experiencing watches in detail with unique interactive features. We designed the site to make the most of these technologies by finding places to pair up the different content types and create a unique, immersive experience.
How do you produce the videos?
The IWC videos are produced by agencies in Switzerland and Germany who work closely with the IWC Schaffhausen Marketing Team. We have won a number of prestigious awards for our videos.
What Brightcove features are most important or useful to you in your IWC implementation?
Definitely the multi-format encoding and management application. These two features help to make video content management very quick and efficient.
Thanks to Dominic for sharing with us his use of online video for IWC!