We are very excited about the recent launch of Military.com's new and improved online Video Center, powered by Brightcove and featuring a newly enhanced user-interface, user-friendly functionality, improved categorization of content, and more. Military.com, a business unit of Monster Worldwide, is the nation's largest free military and veteran online news and membership organization serving active duty personnel, reservists, guard members, retirees, veterans, family members, defense workers and those considering military careers.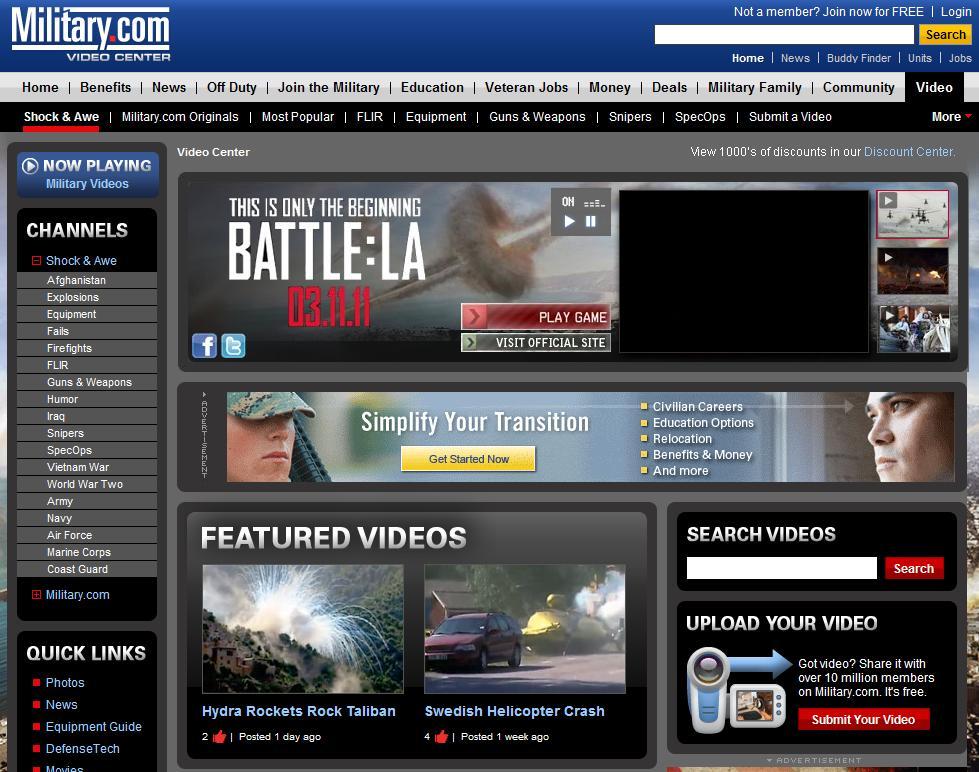 The new video portal brings together the popular Shock and Awe video gallery and Military.com original video content within 30 additional categories and more than 100 new subcategories for video viewers to browse. Additionally, Brightcove enables site visitors to view the most popular and related videos, as well as making it simpler to upload their own video content from the battle lines. The Video Center also features enhanced search functions to make it easier for members to access their favorite content as well as socialize video content of their choice with popular media outlets like Facebook and Twitter.

Military.com's Video Center facelift will also allow for better technology and tracking as more advertisers leverage the solutions offered by Military.com to target and reach the online military community. This really is a step forward for Military.com in the video advertising world thanks to Brightcove's range of advertising features.

This partnership is another great example of how our customers are using video to drive engagement with their users, and also in this case, to help with recruitment for future military heroes. Make sure to check it out!