Livestreaming from Drupalcon 2011 brought to you by Brightcove and Telestream!
Last week I had the pleasure of attending Drupalcon Chicago, a celebration of all things Drupal, bringing together the people who use, develop, design, and support the Drupal platform. Thanks to the technology behind Brightcove, our CDN partner Akamai and their HD live capabilities, as well as Telestream, I was able to broadcast a live international event all from the sound and lighting booth of the Chicago Sheraton Towers.
Here are some pictures of the view from the booth: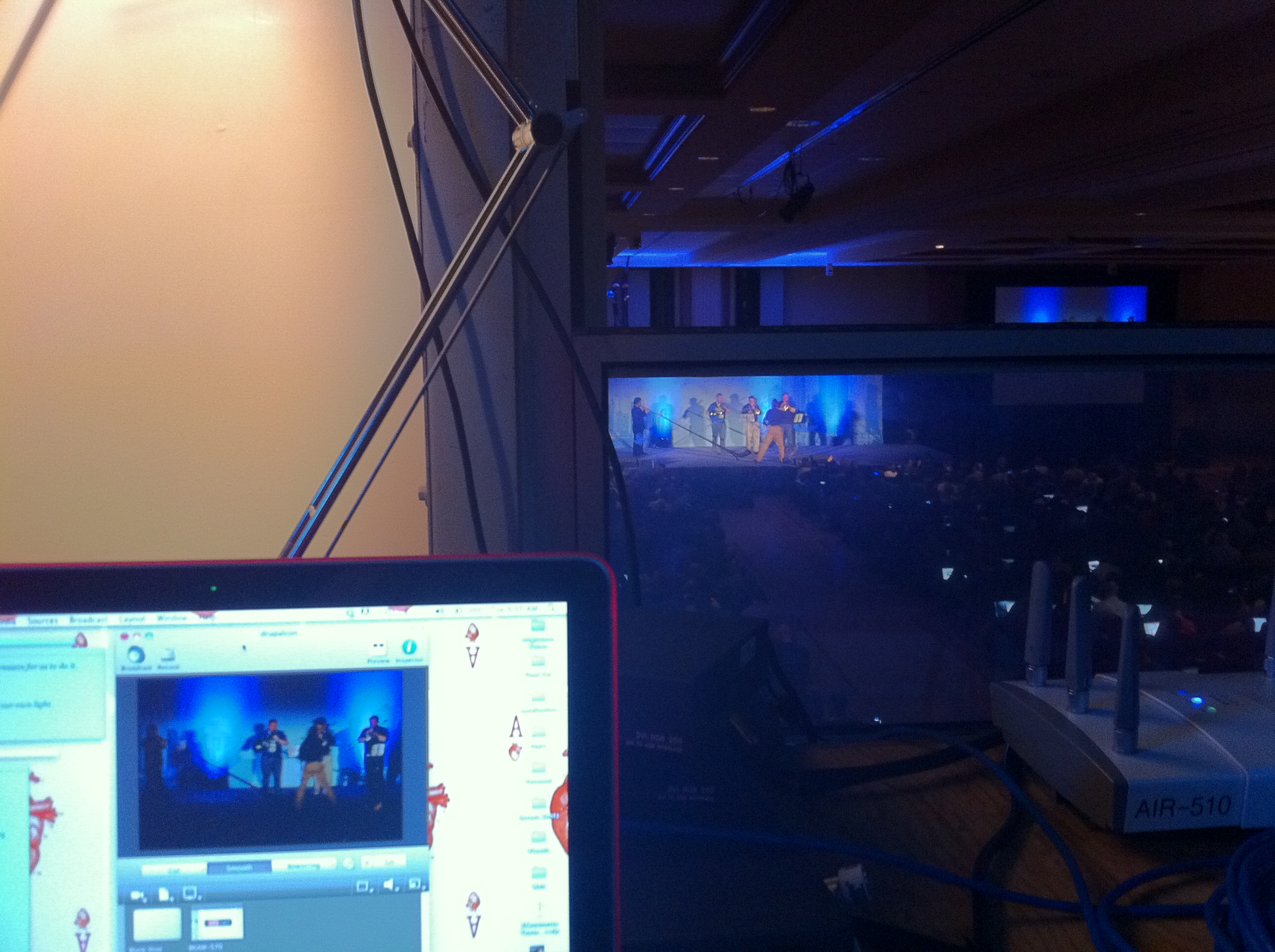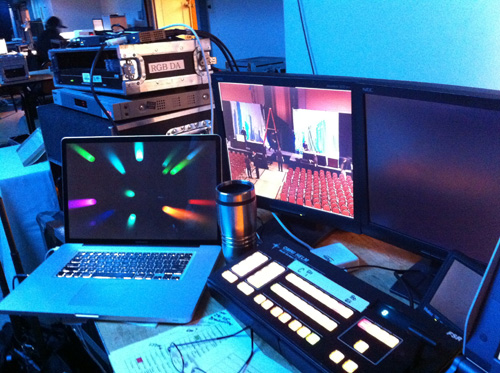 Thank you to all the folks at Drupalcon, Telestream and Brightcove for making it possible to open up this incredible event to Drupal enthusiasts and viewers all over the world. It just goes to show what can be achieved when you have the right technology partners behind you!
If you missed out on the live streams you can catch them here On Demand at Chicago2011.drupal.org.
Drupal Radar, the independent magazine for the Drupal community powered by Brightcove, also produced video recaps of the day-to-day happenings at the conference, which can be found here: http://www.drupalradar.com/.
For additional resources on how to get started with live streaming please visit our support docs at: http://support.brightcove.com/en/docs/delivering-live-video