We are happy to announce that the Brightcove PLAY early bird registration deadline has been extended to April 1, 2011. We encourage all our customers throughout the world to take advantage of this opportunity today and save $500 off of the full registration fee. Brightcove PLAY will take place May 23 - 25 at the Seaport Hotel and World Trade Center in Boston.

Make sure to visit the Brightcove PLAY website for daily updates on session topics and new speakers. In the last 24 hours, we've added speakers from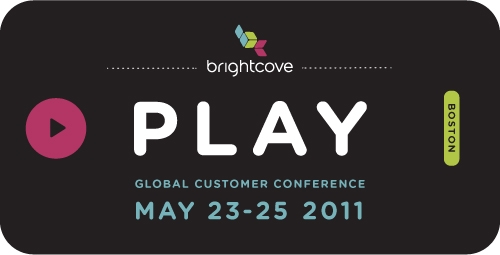 Politico, comScore and VScreen, Inc., and we will be adding plenty more in the days ahead. We will also be announcing some exciting developments for our keynote general sessions soon, so stay tuned for that!

Other Helpful Resources:
We hope to see you all in Boston in May!