We are very excited to announce the lineup of newly added speakers and sponsors for Brightcove PLAY 2011, including a special keynote presentation that will be delivered by David Kenny, president of Akamai. At the event, set for May 23 - 25 at the Seaport Hotel and World Trade Center in Boston, Kenny will share his thoughts and vision about where media and content are headed, as well as the next wave of innovations that will help organizations of all kinds achieve success and drive value for their content initiatives.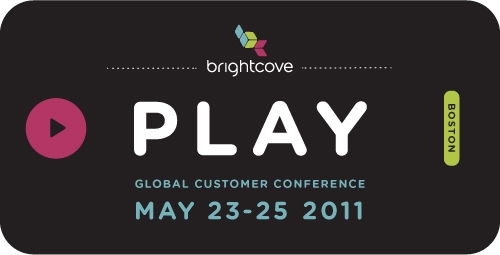 As President of Akamai, Kenny is responsible for leading the company's business operations. Prior to Akamai, he was Managing Partner of VivaKi and a member of the Management Board of Publicis Groupe SA. He also served as Chairman and Chief Executive Officer for 11 years at top digital agency, Digitas. Kenny was also recently appointed to the Yahoo! Board of Directors.

We are also excited to announce today a variety of fantastic additions to an already strong list of speakers for Brightcove PLAY, including Bank of America, Facebook, A&E Television Network, VEVO, OgilvyInteractive, Gannett, Adjust Your Set, Cantina Consulting, 5min Media, Rogers Digital Media, Rainbow Media, POLITICO, comScore, Lightmaker, Isobar North America, Legion Enterprises, The Humane Society of the United States, O2 Ireland, Filemobile, YuMe, IDC, TripTV, FreeWheel, WIRED.com and VScreen, Inc. have all signed on to speak at the event. You can access the full list of speakers on the event website, www.brightcove.com/play2011.

We also unveiled the next wave of flagship sponsors, which include leading technology and solution partners, KnowledgeVision, Twin Technologies, Telestream, Fig Leaf Software and Brainshark. You can check out the full list of sponsors here.

If you haven't registered yet, make sure you do so before April 1st to take advantage of our early bird registration discount. For just $799, you will have access to three action-packed days of hands-on learning, in-depth strategy sessions, next-generation product demos, all-star keynotes, and networking.

Make sure you follow Brightcove PLAY on Twitter and Facebook for ongoing updates as well. Hope to see you all in Boston in May!