I'm pleased to announce that we have started enabling users of the Brightcove Studio to start synchronizing content in their Brightcove libraries with YouTube User channels and everyone should have access in the next few weeks.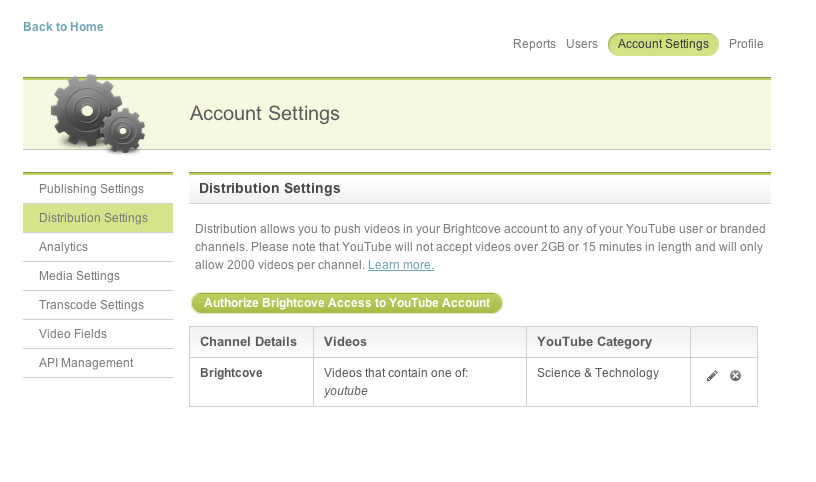 Up until now publishers who have wanted the power and flexibility of a Brightcove player on their websites and the awareness and reach of YouTube have had to pull double duty and upload all of their videos to both services. You'll be glad to know that those days are over as you'll now be able to rely on Brightcove to do that extra work for you.
Just as you can build smart playlists that contain "videos tagged as sports," for example, you can have Brightcove upload and then synchronize videos with YouTube in much the same way. Of course you can also just have us sync all of your videos if that's what you need.
In addition to saving the extra upload time, letting us manage some of your content on YouTube has the added benefit of not requiring maintenance of the same video in two different locations. If you need to change a video's title or add an additional tag it's not a problem, as changes made through Brightcove will be updated on YouTube automatically.
I hope you're already thinking about how much busy work this is going to save you every day but keep in mind this is just the start.
For additional information read our support doc that describes how to distribute videos to YouTube:
http://support.brightcove.com/en/docs/distributing-video-youtube
Enjoy
-- The Brightcove Product Team