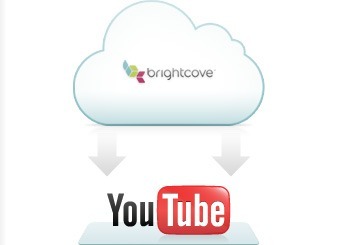 We are really excited about the launch of our new and truly innovative YouTube Sync features. Really excited.
In the coming weeks, we're rolling out functionality to Brightcove publishers that makes it incredibly easy to support a cross-platform video distribution strategies.
Why YouTube Sync?
You might be asking yourself, "If I'm already using Brightcove, why would I want to put my videos on YouTube?" Brightcove is great for hosting beautiful video on your website with the quality and control that professional publishers need. There are near-infinite options for player customization, once you take into account all the WYSIWYG, BEML, and partner integrations that we offer.
The fact remains that YouTube is the second ranking search engine, trailing behind only Google itself. The social video sharing platform presents a huge awareness building opportunity for your video content. A blended distribution strategy can have significant impact on your content's SEO and discoverability.
But no one wants to repeat the work and time required of uploading, tagging, describing, and naming all their content in both the Brightcove Studio and their YouTube channel. That's why we've streamlined the entire process for publishers to be able to manage that all from one place: the Brightcove Studio.
Setting it up and testing it out
In my Inbound Content capacity here at Brightcove, I'm personally really excited to test out this functionality for all it can do to juice our SEO and findability. I've done so by launching our own Brightcove YouTube channel, which demonstrates our YouTube Sync functionality. You can see we've branded the channel, with selected videos from our website and links back to the original context on the site. I'm thrilled that we're really practicing what we preach about SEO, discoverability, and awareness by putting our content in as many places as possible to reach more audiences.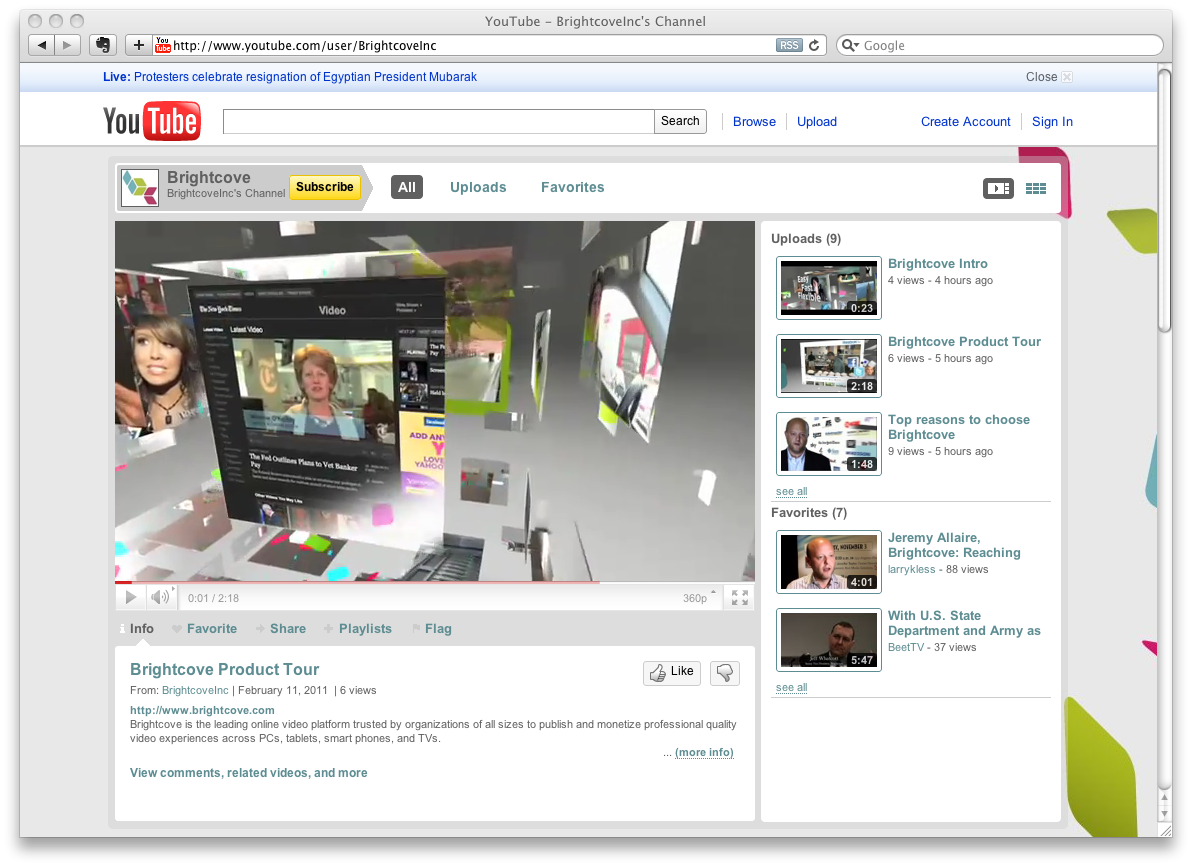 Moreover, this was ridiculously easy to set up. All I did was click the big green button in the Distribution Settings and chose what videos I wanted to synchronize to the channel. We have opted to sync based on tags, but you can also choose to sync all of your videos in your account. I tagged some of the videos in our media library with "youtube" and they were automatically synced, along with all the metadata from our Brightcove account.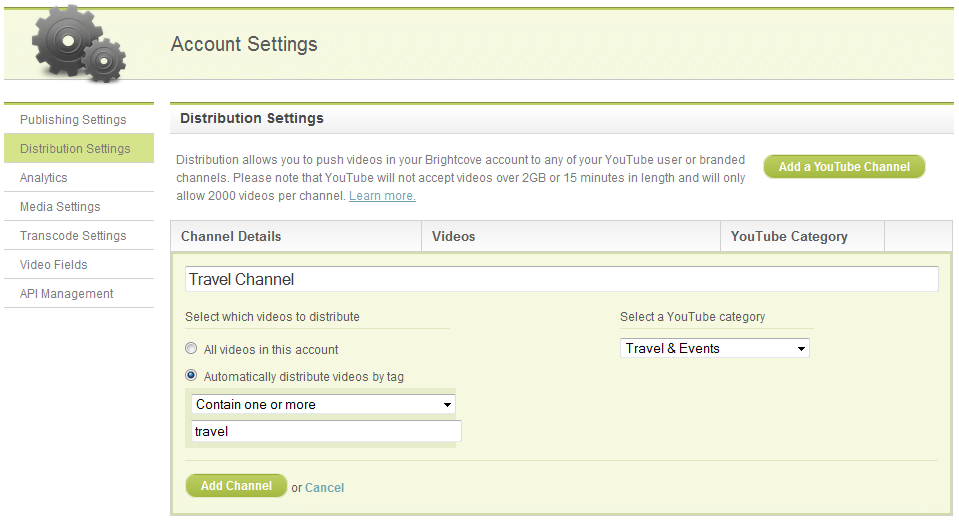 And here's the kicker: Not only did it sync the one time, it continuously syncs every time I update the metadata or tags on the videos in the Studio, keeping a constant push connection with the YouTube channel and videos. You can see the metadata from the short description in the image above, with our link back to our web page where the original video lives on our site.
Productivity for the win
This is a HUGE productivity win for publishers with lots of content that gets published on their websites and to YouTube. The Studio really becomes a one-stop-shop for all video publishing and distribution, and we think this is a really big deal. It's not only a one-time push, but a continuous stream, which allows publishers to continuously edit and manage their videos from the Studio while keeping their YouTube channel fresh.
Check out our documentation for Distributing Video to YouTube to see how easy it is to set up, and stay tuned to your Account Settings for the "Distribution" options to appear so you can start automatically syncing to your own YouTube channels.