We are very excited today to be part of an announcement from NET-A-PORTER, the world's premier online luxury fashion retailer, about the launch of NET-A-PORTER TV, a digital TV station housed on NET-A-PORTER.COM that allows visitors to shop for their favorite designers as they browse video content unique to the site.

Even more exciting is the fact that NET-A-PORTER TV is utilizing the Brightcove platform to ensure a fully interactive, user-friendly experience that will help the organization expand the reach of its video content across a wide range of devices. Using the Brightcove platform, NET-A-PORTER TV enables viewers to share, like, embed and comment on all videos, resulting in the most highly engaging and interactive watching and shopping experience to be had online.

NET-A-PORTER TV is available on multiple platforms, including all mobile devices and the Apple iPad, but is also the first fashion T-commerce experience available in the U.S. on Google TV-enabled Sony TVs and Blu-Ray Players, as well as the Logitech Revue set-top box. A global launch across all of these platforms will follow as well.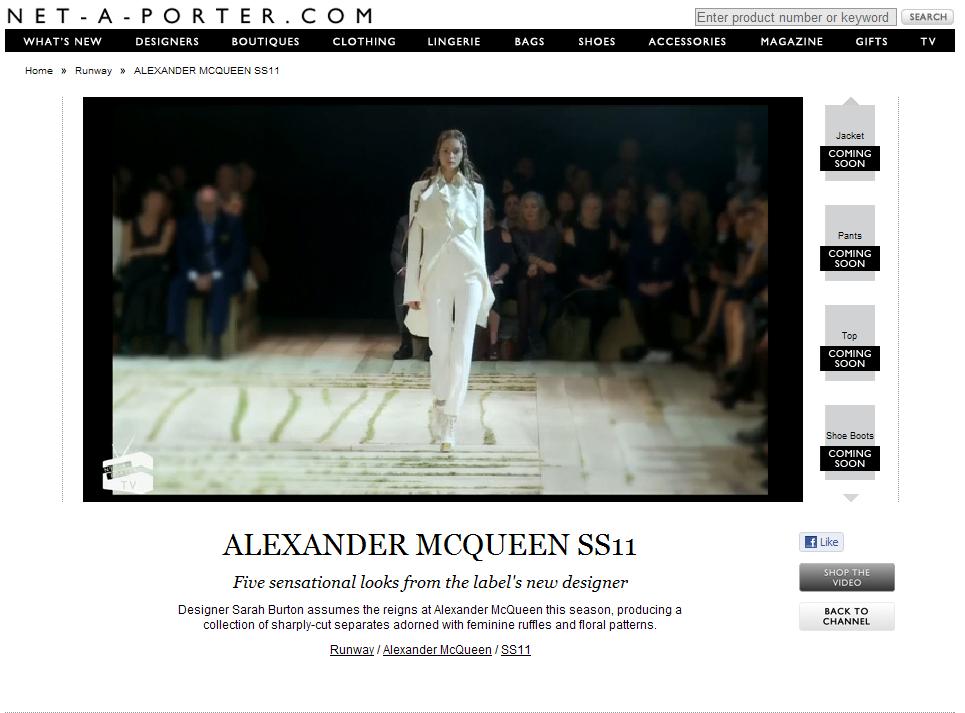 NET-A-PORTER TV is comprised of four channels currently - Runway, Who's Who, Trends 101 and Flashbacks - which showcase engaging fashion entertainment from the hottest runway shows, exclusive designer interviews, inspiring shoots and insider trend reports. While watching videos, viewers will also see streams of relevant new product information appearing on the screen, enabling them to make purchases directly from the video experience.

We are thrilled to see more leading retailers like NET-A-PORTER take advantage of the Brightcove platform to provide highly engaging, interactive video experiences that help to increase conversions and drive customer satisfaction. We encourage everyone to check out NET-A-PORTER TV and check out their amazing content!