LinkedIn has been getting some attention for its new retro-fabulous video campaign, powered by Brightcove. The campaign is sponsored by FedEx, and draws creative talent from sketch comedy group Upright Citizen's Brigade.
We think the "Timeless Guide To Small Business Success" is a great example using video to tell a compelling story about a company to its customers. The videos demonstrate how to get the most out of the service while conveying the personality and humor of the brand.
The series is pitched as a set of fun, helpful how-tos about how SMBs can use LinkedIn to promote and grow their business. It follows John, Alice, and Stanley as they grow their operations from home offices to professional workspaces, hire experienced teams, and find corporate partners through networking opportunities on the site.
"We're always looking for creative ways to help our users learn the ins and outs of LinkedIn. Knowing that the average office worker can only watch a screenshot tutorial for a few seconds before the onset of spontaneous narcolepsy, we developed a fun, retro-themed web series for small and medium business owners with the help of FedEx."
-- Rob Getzschman, video production manager at LinkedIn.
They've also done a great job creating a distinct vintage feel with the vignette styling and a feature page complete with wood paneling, piles of old film reels, and old school headphones. By matching the visual playback experience with the video content, the designers have presented a complete effect that enhances the overall feel of the campaign and makes an impact on the viewing experience.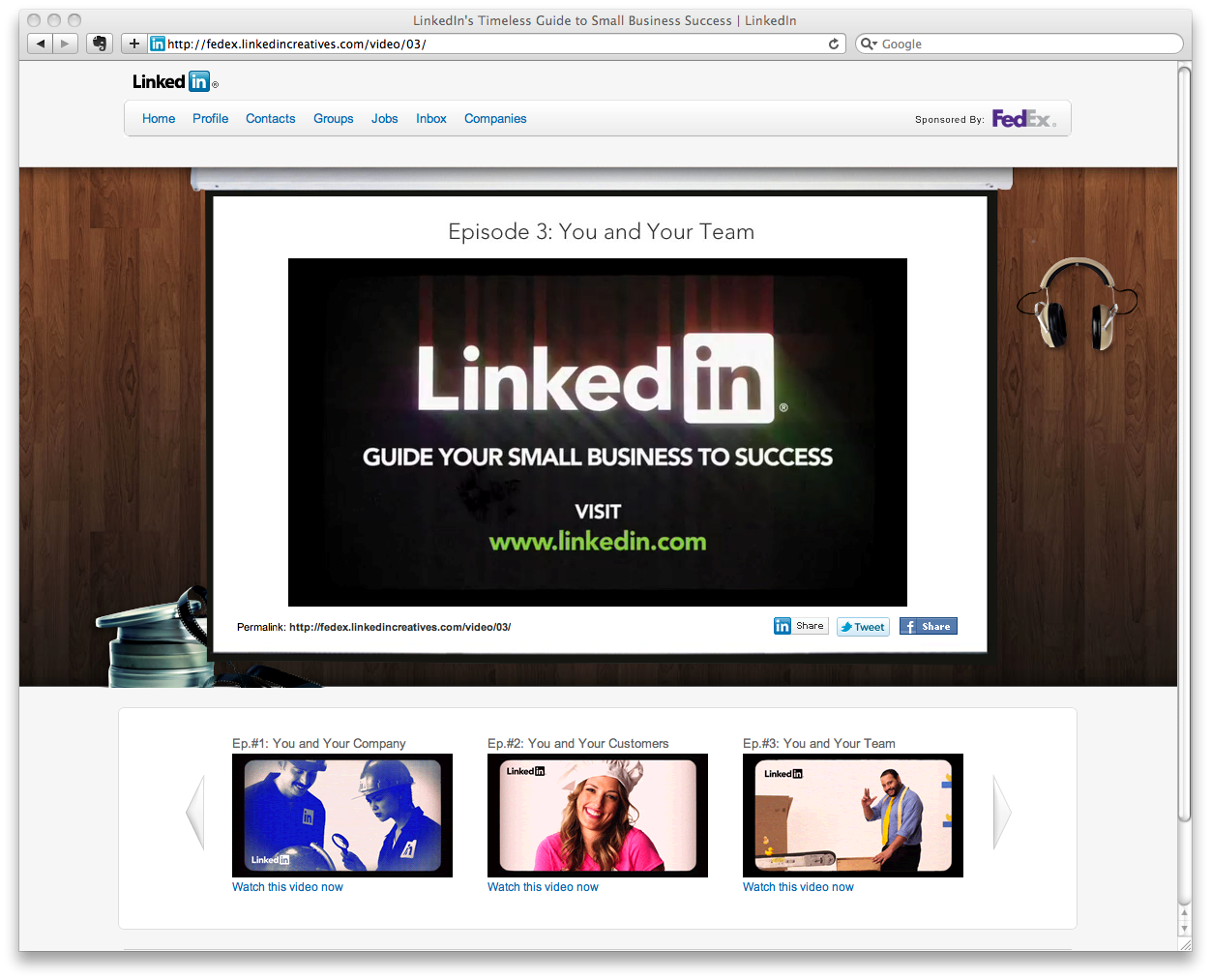 And while we're spreading the LinkedIn love, now's a good time to remind you to join the Brightcove User Groups on LinkedIn to connect with Brightcove customers at events in your neck of the woods.