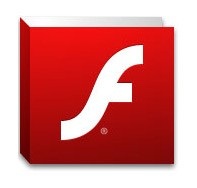 Brightcove just announced native support for Adobe's latest Flash Player release (version 10.2), including support for Stage Video. Stage Video works by offloading much of much of the display and scaling functions of video to a device's GPU, which means improved playback quality plus decreased processor usage. As the leading Online Video Platform, Brightcove is the only premium video solution to have Stage Video support available at the launch of Flash Player 10.2.
We take video quality very seriously at Brightcove, so we're thrilled to bring yet another feature that will improve your end users' experience. Hardware acceleration provides better video quality regardless of end users' connection speeds, so this will have an immediate impact on every single viewer running Flash Player 10.2.
But in light of the recent buzz around mobile devices and mobile connectivity, there's another very important reason to be excited about Stage Video support. By outsourcing much of the "work" required to display video to a device's GPU, Stage Video can significantly reduce CPU utilization. In some instances, the improved Brightcove player using Stage Video reduced CPU utilization by as much as 65% vs. our standard player using Flash version 10.1! For a more in-depth look at the performance differences, as well as a live comparison of Brightcove players with and without Stage Video support, check out Stage Video with the Brightcove Player.
This means two things. First, Stage Video enables smoother playback with reduced stuttering on less powerful devices. Second, the decrease in CPU activity can dramatically decrease power consumption. Mobile phone viewers will be happy to hear that this significantly improves efficiency of their devices while watching video, something that would normally be a resource-intensive drain on battery life.
We believe this represents a significant step forward in mobile video consumption, particularly as it concerns Android and other platforms that currently support or plan to support Adobe's Flash Player. By enabling smooth, high-quality video playback on less powerful devices and reducing the power consumption impact of mobile video, we're bringing the mobile experience one step closer to parity with that of the PC web.