As is the case every January, all eyes are on Park City, Utah as the 2011 Sundance Film Festival officially kicks off tomorrow, January 20th. And once again, Brightcove has been named the official online video provider for the Festival and today announced that Sundance Institute is also using Brightcove to support its new live and on-demand video initiatives.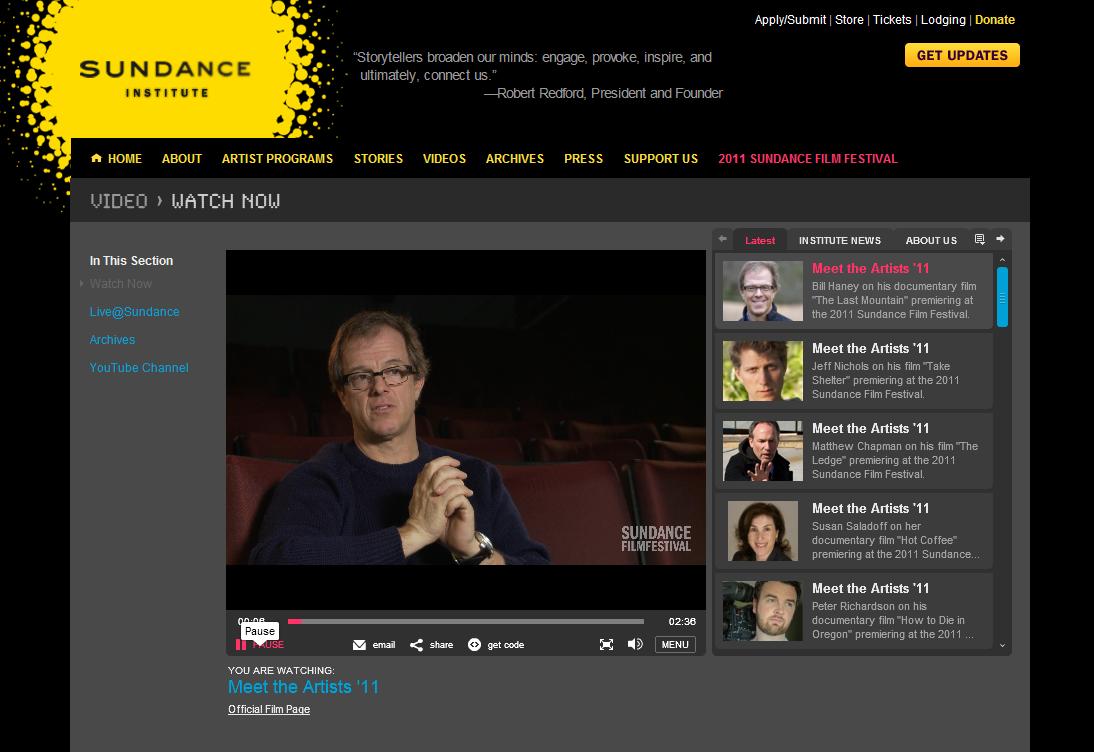 This year, Sundance Institute has expanded its online video offerings to include live coverage of major events and screenings at the Festival, as well as a host of new on-demand content featuring artists and filmmakers, daily video highlights, roundtable discussions, and more, all powered on the Brightcove platform. Sundance Institute is taking advantage of Brightcove's live streaming capabilities to deliver a high quality live feed throughout the event and ensure the highest quality user experience possible. Live coverage also gives fans even more ways to interact with filmmakers and experience the excitement of the Festival even if they aren't lucky enough to be in Park City.

Also this year, Brightcove's range of mobile video solutions make it possible for Sundance to ensure its video content is accessible across all major screens, platforms, browsers and devices, which is crucial in driving interest and awareness in the Festival and its films.
Live coverage kicks off tomorrow with a day one press conference featuring Robert Redford and John Cooper and will be followed by more than a dozen other live events throughout the event, which ends on January 30th. Sundance will also Life In a Day, YouTube's user-generated feature length documentary directed by Ridley Scott and Kevin Macdonald on January 27th.

We look forward to another exciting year at Sundance and hope you will all tune in!