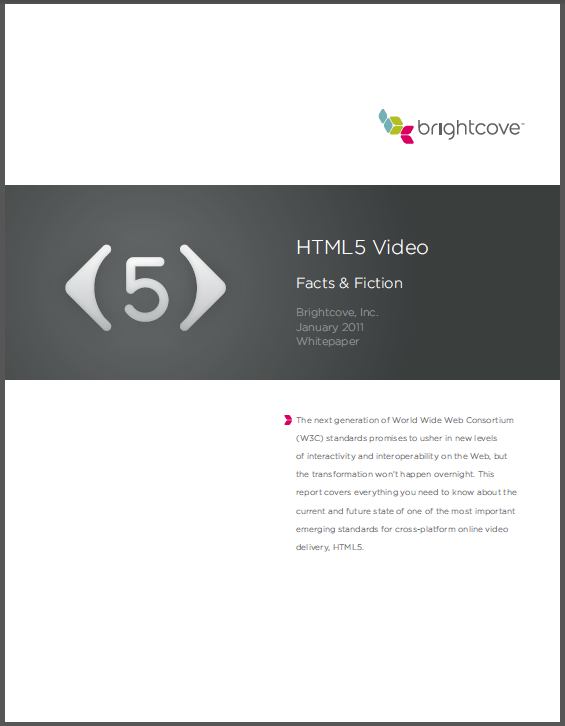 The next generation of World Wide Web Consortium (W3C) standards promises to usher in new levels of interactivity and interoperability on the Web, but the transformation won't happen overnight. The media is buzzing about the promise of what HTML5 has to offer for the future of online interactive experiences, but buzz often generates along with it a lot of hype. At the same time, people are nervous about the current state of the standard, which browsers require what codecs, and how to future-proof their online media investments.
We wanted to set the record straight with this new whitepaper: HTML5 Video Facts & Fiction. Does HTML5 kill Flash and plug-ins? Is HTML5 video ready for prime time? We cover everything you need to know about the current and future state of one of the most important emerging standards for cross-platform online video delivery, HTML5.
Highlights from the report:
Why Now?
So what is HTML5, exactly?
The Promise of the HTML5 <video> tag
The Reality Today: Fragmentation and Complexity
So Why Would I Want To Support HTML5 Today, if it's So Complicated?
Brightcove and HTML5 Video
Current Limitations of HTML5
Best Practices: Source Files for HTML5 Video with Brightcove
HTML5 Fact v. Fiction
HTML5 Resources
Download the free HTML5 Video Facts & Fiction Whitepaper today.